Much of today's discussion on local art centers on a few topics: sustaining a living as a Pittsburgh-based artist, creating equity in opportunity, energizing a local art market, or fostering critique. In addition to the Studio Visit series, The Glassblock will experiment with the format of the Artist Talk in order to investigate the artist's processes, material usage, influences, and intentions. 

A pile of tins rests on a countertop in artist Adam Milner's apartment. Carefully, he opens them and sorts through their contents. One tin contains an assortment of sugar packets. Another reveals a small fortune in garters. Fragmented tile, fake eyelashes, and a now-seeping collection of candies from Felix Gonzalez-Torres exhibitions fill other tins. But with its ancient geology, a geode on the windowsill divulges a long history of its own, encounters of its own, before it came to rest among Milner's other relics. "It's interesting when people care about things and save them and collect them," says Milner, whose archives are not just a cache of personal memories and experiences, but adopted ones as well.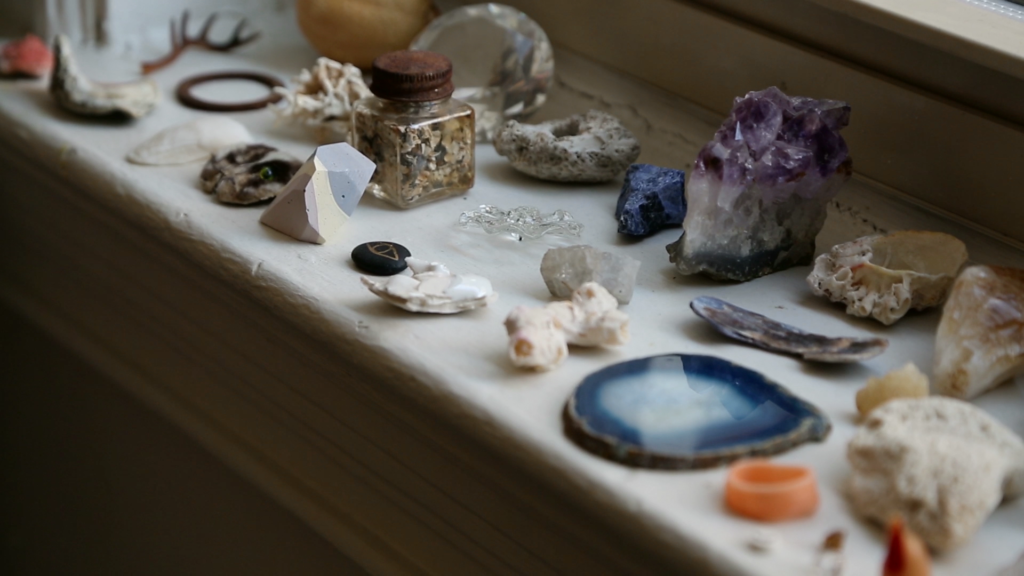 For the seventh and current iteration of the Andy Warhol Museum's Exposures series [previously, The Glassblock profiled Zhiwan Cheung], Adam Milner's installation Remains plays with relationships–the interplay between objects, the similarities between two personal collections, and the role of the museum in guiding viewer expectation and reaction.
Placed alongside the museum's curated display of archival artifacts, two vitrines each contain a fragmented body formed through the careful selection and placement of items both artificial (like a pair of underwear) and natural (nail clippings, a severed foot) sourced from both Milner's and Warhol's own archives. "Choosing the objects was really difficult," Milner recalls. "The archives are so huge—I think everyone at the museum was a little afraid that I was going to get archive fever and want to open every single box."
For this episode of Artist Talk, Milner discusses his process for selecting the items, the intention in creating these new bodies, and the larger context behind his artist practice.