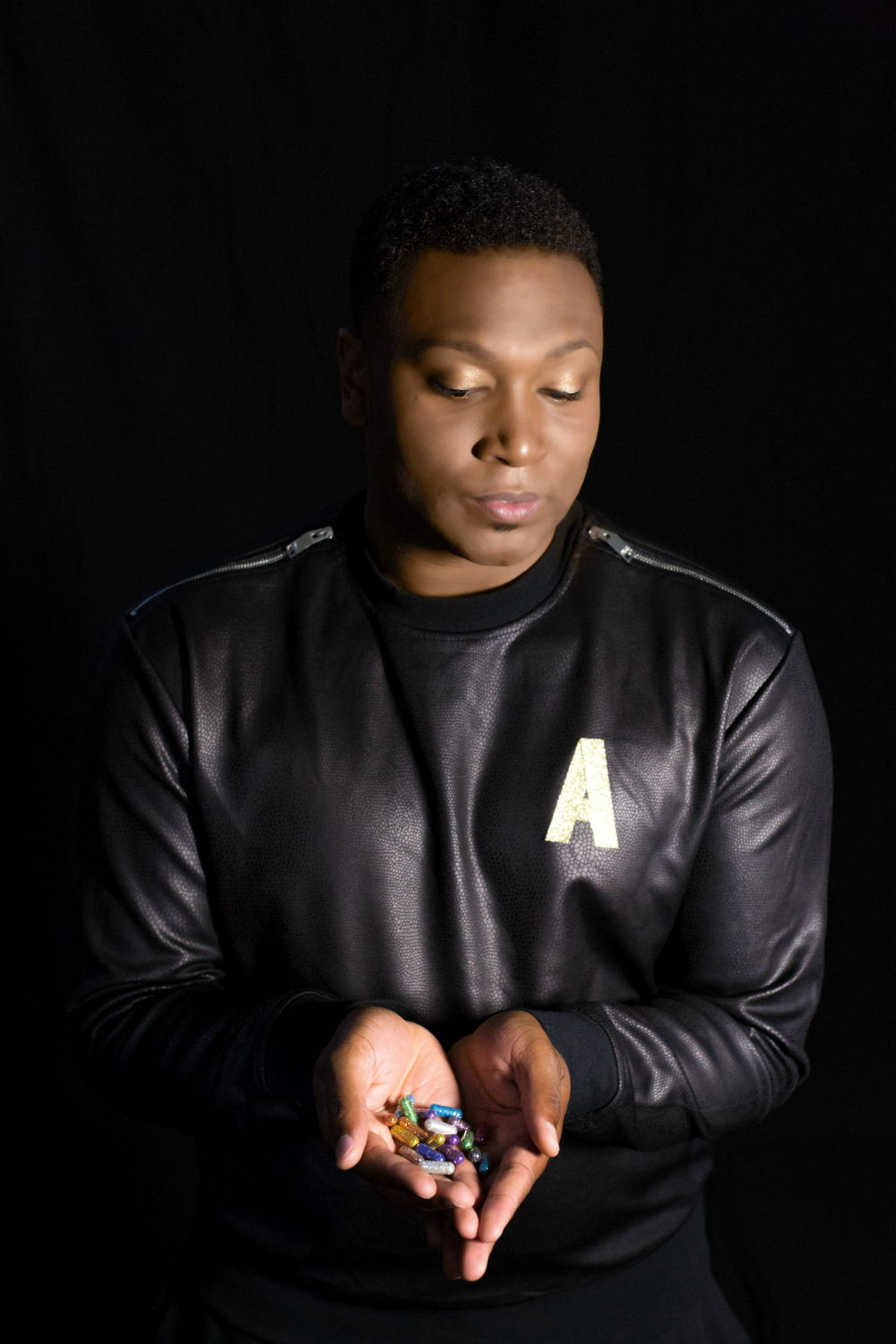 As part of The Glassblock's sponsored partnership with the New Hazlett Theater, we are presenting a series of editorially-independent previews and reviews of the 2016-2017 Community Supported Art (CSA) Performance Series. Follow along here, and learn more about how you can experience this season's CSA here.

It's a "weird word," actor and playwright Monteze Freeland admits, exotic and foreign, the kind that requires a pause before you attempt to sound it out: Kalopsia. A combination of two Ancient Greek roots, "kalopsia" refers to the experience of seeing something as more beautiful than it actually is. That tension between objective truth and subjective experience is a rich artistic field to mine, especially fitting for musicals, in which protagonists and their supporting cast suddenly burst out into song in a temporary heightened reality. By playing with that rupture that a musical number may bring to an otherwise realistic story line, musicals enhance our appreciation of how a character may be feeling.
But despite being an enticing state of mind—who wouldn't want to see beauty in the muck?—kalopsia is also a delusion, the inherent obverse, the agonizing edge of the double-edged sword. And it's the perfect name for a musical about someone with his head in the clouds: "Sometimes," Freeland says, "there's a down side to having a lot of big dreams. It's fun to escape, but the drive back is not always great," Freeland says.
In Kalopsia, which Monteze Freeland and collaborators wrote and which he's preparing to direct as the closing performance of the New Hazlett's CSA Series, we witness protagonist Bird, over the course of a few weeks, stuck in a state of delusion. An actor living in Pittsburgh and working in a hotel, Bird's life is slowly falling apart—though he's blissfully unaware of it. The people in his life, however, like his boyfriend who must stage a confrontation, or his family, who urge him to find religion, are acutely attuned to Bird's delusion. When things in his life get tough, Bird retreats to a place of fantasy. As the severity of his reality grow, his dreams become all the more troublingly fantastic.
"I wanted to expose a part of life that really isn't talked about. I like to create work that's truthful and that also tells the story of people who aren't necessarily in the mainstream of entertainment and art today. I hadn't seen a story where mental health in the black community was tackled, one, at all; two, with comedy; and three, as a musical comedy," Freeland shares. And it's the comedic current that Freeland has infused Kalopsia with to speak to a universal audience despite the particulars of the story line. "I didn't want to write a PSA for the stage. There aren't statistics," he laughs, producing a few sample mental health statistics in a sing-song voice. "Of course I want to entertain people; I want the cast to entertain the hell out of the audience. But I also want them to think, reach out to someone who may be going through depression or anxiety, push people to communicate a little more."
Freeland began performing in musicals in his hometown of Baltimore at the age of six, and after graduation he found himself at Point Park University, over the years building up an impressive career—from sketch comedies to Aida—in acting, writing, and directing. Whether bearing raw emotion acting under a spotlight or honing it from the remove of the playwright, Freeland has been blessed to do what he loves, he shared, though he throws an ambivalent curve ball: "The scariest day of your life is when your dream comes true," he posits, "because what do you dream for next? What do you go for after tomorrow?"
In truth, he seems to have answered his own question. On the day we met with him, Freeland gave us a taste of his schedule: In addition to all of the work bringing Kalopsia to life, he was performing on the City Theatre stage in Colman Domingo's Wild With Happy, which had been extended an extra week. And post-Kalopsia, Freeland will be traveling, taking Mark Clayton Southers's Miss Julie, Clarissa and John first to Winston-Salem, North Carolina for the National Black Theatre Festival and then to Edinburgh, Scotland for the Fringe. And then? Back home to Baltimore, to stage Kalopsia back where it all started, "in the theater where I grew up," Freeland shares. "That's the goal."

Kalopsia debuts as part of the New Hazlett Theater's CSA Performance Series on June 1, 2017. Learn more, and get your tickets, here.