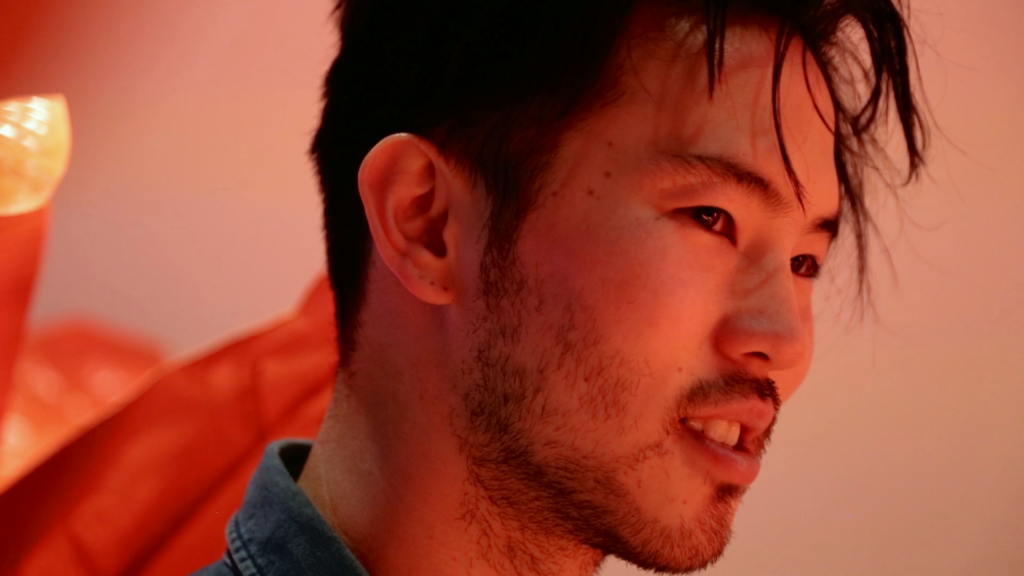 Much of today's discussion on local art centers on a few topics: sustaining a living as a Pittsburgh-based artist, creating equity in opportunity, energizing a local art market, or fostering critique. In addition to the Studio Visit series, The Glassblock will experiment with the format of the Artist Talk in order to investigate the artist's processes, material usage, influences, and intentions. 

Standing in the Miller Gallery's Self-Driving Car group exhibit, artist Zhiwan Cheung is surrounded by plastic banana trees painted in the Glidden Paint color "Chinatown Orange." A video to his left displays a snowy scene, an orange banana tree prominent and out of place. To his right, an orange-suited figure navigates a sunny, tree-filled landscape. Along with a spoken sound score, these elements combine to form Cheung's The Impossibility of Home, an exploration of place, or lack thereof, and an expansion of his recent work addressing race, commercialism, and reclamation.
A recent graduate of CMU's MFA program, Cheung's early art consisted of large-scale still-life paintings of bananas. After moving into installation and video, he repurposed the banana and the vernacular labeling of Asian-Americans as "bananas"—"yellow on the outside, white on the inside"—as a means of engaging in a dialogue about race.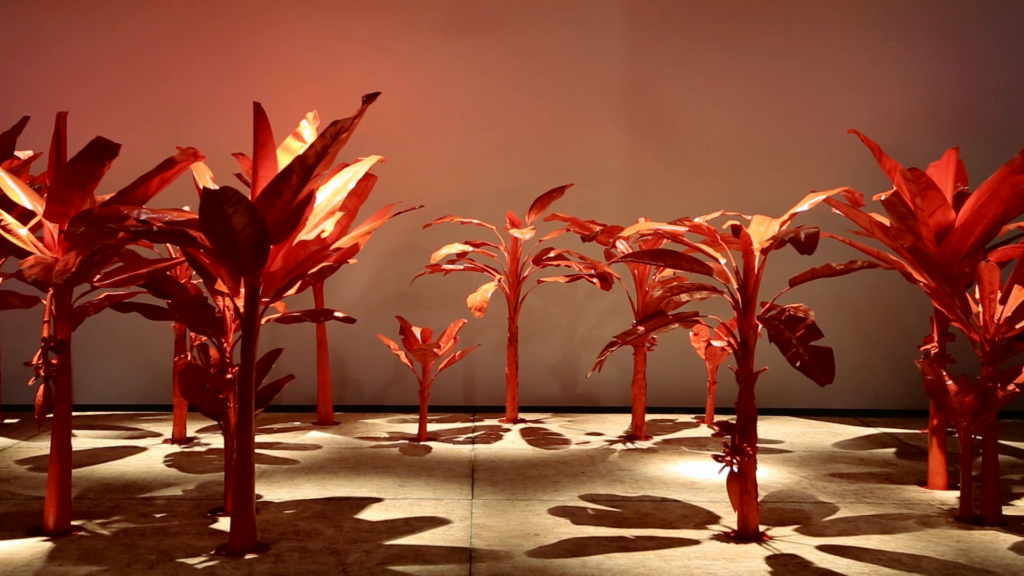 In a savvy move, Andy Warhol Museum associate curator of art Jessica Beck tapped Cheung to install a version of this piece in the Warhol's Exposures window series, a reference to Warhol's early days as a window dresser. Adorning the museum gift shop windows, the resulting site-specific work Hanging Fruit positions Cheung's banana trees with Warhol's iconic bananas from the The Velvet Underground & Nico debut album. The connections between commercialism and identity present in Cheung's Walmart-purchased trees and mass produced paint are amplified by the Exposures series' inherent, if not secondary, goal of generating sales in the gift shop. Another goal of the Exposures series, which is to be commended, is the furthering of local artists' careers by one of Pittsburgh's premier art institutions.
The Glassblock visited Cheung at the Miller Gallery and also filmed the Beck-moderated artist talk at the Warhol Museum. Watch our version of Zhiwan Cheung's Artist Talk to learn about the concepts behind The Impossibility of Home and Hanging Fruit, see documentation of the now-ended Miller Gallery show, and watch Cheung duet with his younger, Reading Rainbow-aged self.