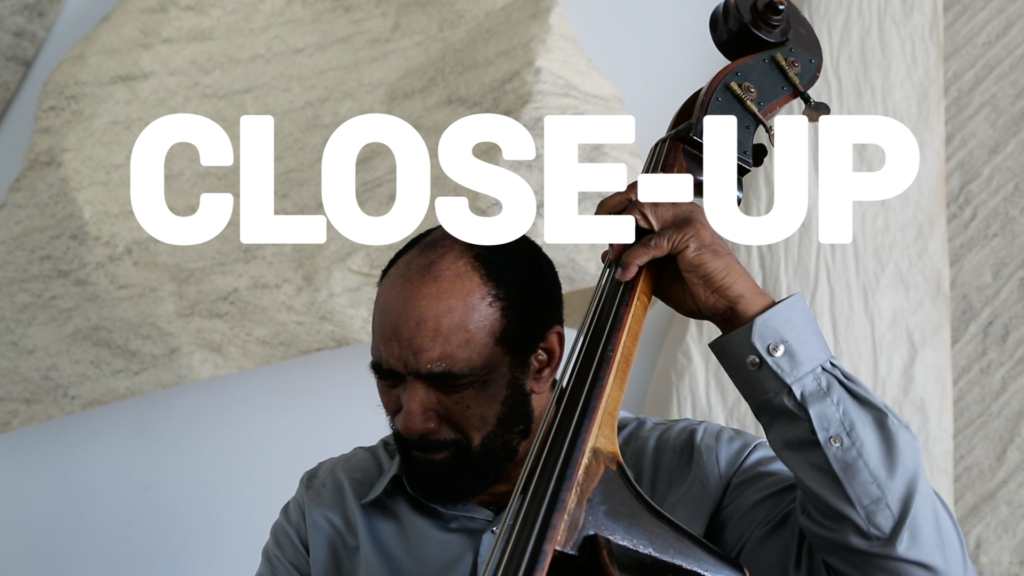 Arrange two cameras in close proximity to a subject. Then press record. Close-Up is both a formal exercise and a video series taking a literal close look at Pittsburgh artists in performance. See more in this series here.

Pittsburgh has always had some of the greatest artists on the planet," bassist Christopher Dean Sullivan said about the city's jazz scene. "The only thing we don't have here in Pittsburgh is an industry. If we had an industry here—record labels, distribution centers, viable movie entities, networks with other networks that would reverberate across the globe—Pittsburgh would be much more on the map that where it is now."
For the second part of our Close-Up look at Christopher Dean Sullivan, the jazz bassist performs his improvisational solo "The Presence of Movement." Following that, we're sharing a video interview with Sullivan in which he touches on jazz, making music, and how what's "keeping us separated … is the subliminal notion that we are not the same."
Watch the performance and the interview below. And check out Part 1 here.