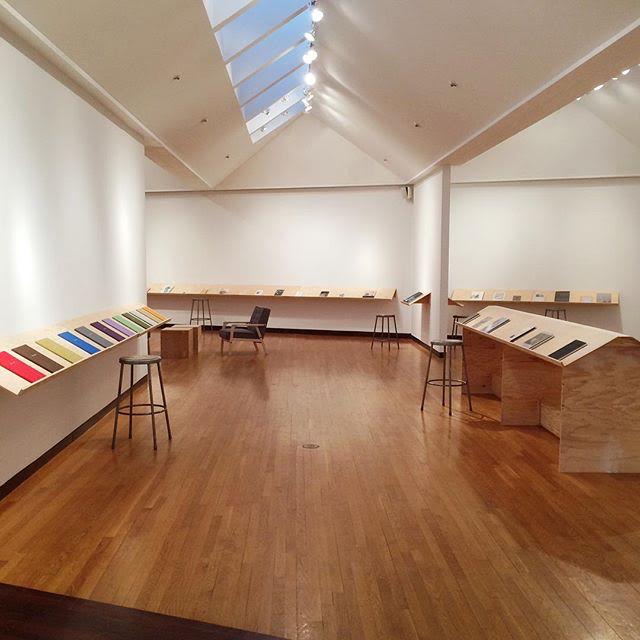 "For Pittsburgh, photography is a great gateway drug to contemporary art," says PGH Photo Fair co-director Casey Droege.
The PGH Photo Fair (PFF) returns with its fifth iteration, providing Pittsburghers the chance to peruse thought-provoking contemporary and fine-art photographs and photobooks. Last year, The Glassblock interviewed PGH Photo Fair founder Evan Mirapaul and co-director Casey Droege. This year, Johanna Lasner, Social Media Coordinator for the PGH Photo Fair (PPF), speaks to Spaces Corners bookstore founder Melissa Catanese about the concept of the photobook, how photography alters one's view of the world, and how to expand the audience for photography and the photobook.
PPF takes place on April 29th and 30th in the Hall of Sculpture at Carnegie Museum of Art. The event is free, but admission to the rest of the museum requires a ticket. More info here.

Johanna Lasner: To get things started, let's get talk about Spaces Corners focus – the photobook. How do you define what a photobook is?
Melissa Catanese: A photobook is a book—with or without text—authored by a photographer or editor in which the primary carrier of meaning is the photographic sequence. I like to think of a photobook as a literary novel, or a paper movie, where the "text" is comprised of images rather than words. When introducing photobooks to students or curious visitors at the shop, I often bring up this quote by Dutch photography critic Ralph Prins–"A photobook is an autonomous art form, comparable with a piece of sculpture, a play or a film. The photographs lose their own photographic character as things 'in themselves' and become parts, translated into printing ink, of a dramatic event called a book."
A photobook is the perfect format to experience a collection of photographs. It allows the reader to enter the world of the artist in the comfort of their own home and at their own pace. Unlike a gallery or museum, you can return for multiple readings, providing a unique opportunity for meaning to expand over time and circumstance.
JL: You have a wonderful photography practice outside of the store and for years have been working in the world of photography as an artist. How has being involved in photography, on so many levels, changed your way of seeing the world?
MC: Shaping our experience of the world is what photography has done from the very beginning. It brought faraway places close, allowing us a glimpse into realities that we may never otherwise have the opportunity to experience, if only secondhand. When traveling through landscapes and communities both near and far, and inside the minds and dreams of the authors and their subjects — your world and your perspective of the world, ultimately expands. I love that about photography. It encourages curiosity and empathy and really does lead to a better understanding of ourselves and the worlds around us.
As an artist, editor, bookseller, and educator, I wear many hats in the photography community, but each one is connected and each role informs the other. While it's always a challenge striking the right balance, my work as an artist helps make my vision for Spaces Corners stronger and being an educator keeps me in a perpetual state of being a student.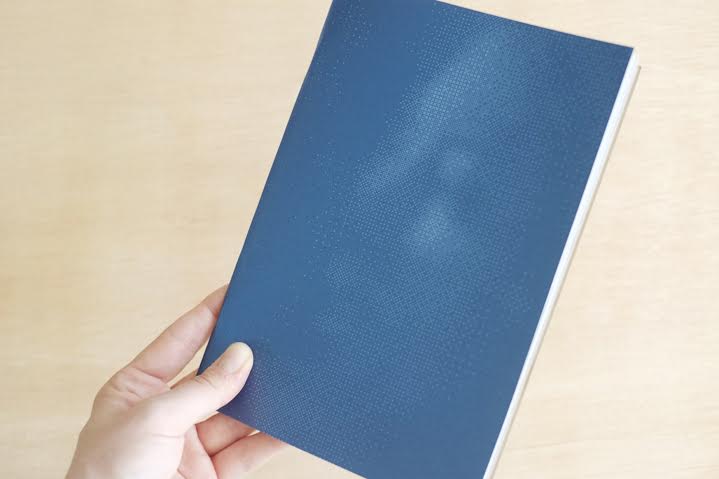 JL: One of the ongoing topics of discussion for us at the PGH Photo Fair is how to expand the photography/photobook audience. What strategies do you utilize within your organization to attract a larger audience?
MC: Our approach to building an audience—and this is true for our work as artists as well—is the idea that you do something really well first and the audience will follow, however big or small. We've always been more interested in refining what it is we're doing and targeting a small community. We're not marketing experts so a lot of that part comes with trial and error, and frankly the one-on-one interaction we have with visitors in the store or at events is always our most effective form of cultivating fans. We have over 4,000 combined followers on social media, but rarely does any one post generate a sale or have a lasting impact. It's actually been useful for us to think of Spaces Corners as a front for all of these other levels we're engaged with in photography. It's very much a labor of love while we juggle numerous other activities to make ends meet. That makes it sound like we don't really care whether people buy books or not but don't get me wrong, we do need the support from our small, but dedicated customer base both in Pittsburgh and online. We try to collaborate with other organizations as often as we can and this seems to help engage in a larger audience as well.  
JL: A few years ago, I ran across an article that was published in The Guardian that detailed the photobook's rise as a collectible item and introduced a number of important books in the field. How should one put together a photobook collection? Also can you tell us about your own photography collection?
MC: We don't recommend buying a book based on speculation of it's value but rather on personal interests. I suppose your interest could be on value, but we typically don't cater to that audience. Just like a music collection, you want to pick a book that resonates with you personally. You found some connection with the subject matter and feel that you might want to live with it for a while and revisit it over time. Or you just intuitively enjoy and appreciate the photographs themselves and want to support the artist, publisher, or bookstore who introduced you to the work. Photobooks are a great gateway drug to entering the world of collecting, plus if you think about it, for the price of one very affordable print, you get a whole collection of images by a single artist!
My personal book collection started as a student researching artists through books and discovering work that inspired and influenced my development as an artist. In fact, I would say much of my learning about photography history and some of the classics can be traced back to photography in books: American Photographs, The Americans, William Eggleston's Guide, The New Topographics, etc. Not unlike Spaces Corners, our photobook collection is primarily comprised of contemporary photography books from the 1990's onward, some rare, others not so much.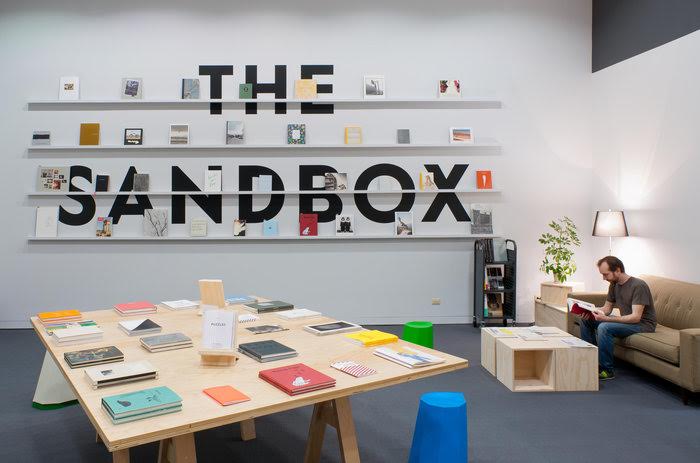 JL: You've created really excellent partnerships with the International Center of Photography and Silver Eye Center for Photography, and you're always traveling to participate in book fairs. Why do you choose to supplement your physical and online store with these kinds of events and partnerships?
MC: The mission from the very beginning was to do something that was locally meaningful and do it in an internationally resonant way. The physical store itself is just one piece of the puzzle. In order to maintain a connection with the larger community, we always felt it was important to keep up with those activities elsewhere. Going back to your question about audience, the photobook community has very specific events that draw a large majority of our followers and its one way for us to interact and expand our presence. When we first started Spaces Corners in 2011, we knew there was nothing like us between Chicago and New York. We also tried to attend as many regional art book fairs and events as possible. We were like missionaries for the photography book!
Our partnerships with institutions, just like our audience, stem from refining our vision with Spaces Corners and from staying connected to people in our field who have witnessed our voice develop over the years. Our residency at Carnegie Museum of Art really came from a relationship we built years ago when we worked on the LACMA project Words Without Pictures with Charlotte Cotton and Alex Klein. Alex was one of the agents for the first wave of the Hillman Photography Initiative, and she and Tina Kukielski suggested that we be involved.
Since then, we've been offered these opportunities to expand our ideas from curating book exhibitions and programming, to teaching at universities and colleges, to our outpost at the new ICP Museum in NYC where our book experience complemented the inaugural exhibition on surveillance. We've been lucky enough to have those opportunities to bring our vision into other contexts. We hope this is because of the unique perspective that Spaces Corners offers.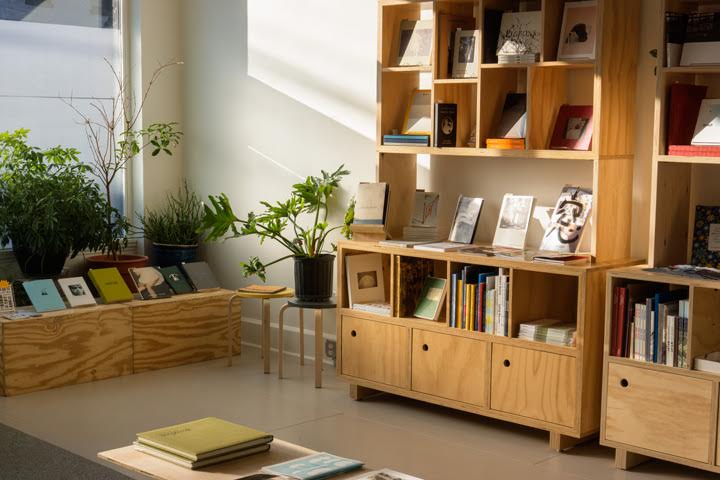 JL: As one of the few local exhibitors for PGH Photo Fair, you have a presence in Pittsburgh throughout the year. How can artists and visitors interact with Spaces Corners at other times?
MC: Visitors can stop by our headquarters in Troy Hill Saturdays 12-4pm and by appointment throughout the week. We participate in a number of events  and book fairs throughout the year. We are on Instagram and Facebook, but the best way to stay informed is to sign up for our newsletter . We also welcome educators to bring their students in for class visits and are happy to tailor those visits to specific topics.
This spring, Spaces Corners will be opening an outpost at Silver Eye Center for Photography's new gallery space on Penn Avenue in Garfield. We're thrilled to be partnering with them and look forward to their new vision for their gallery, educational programming, and lab.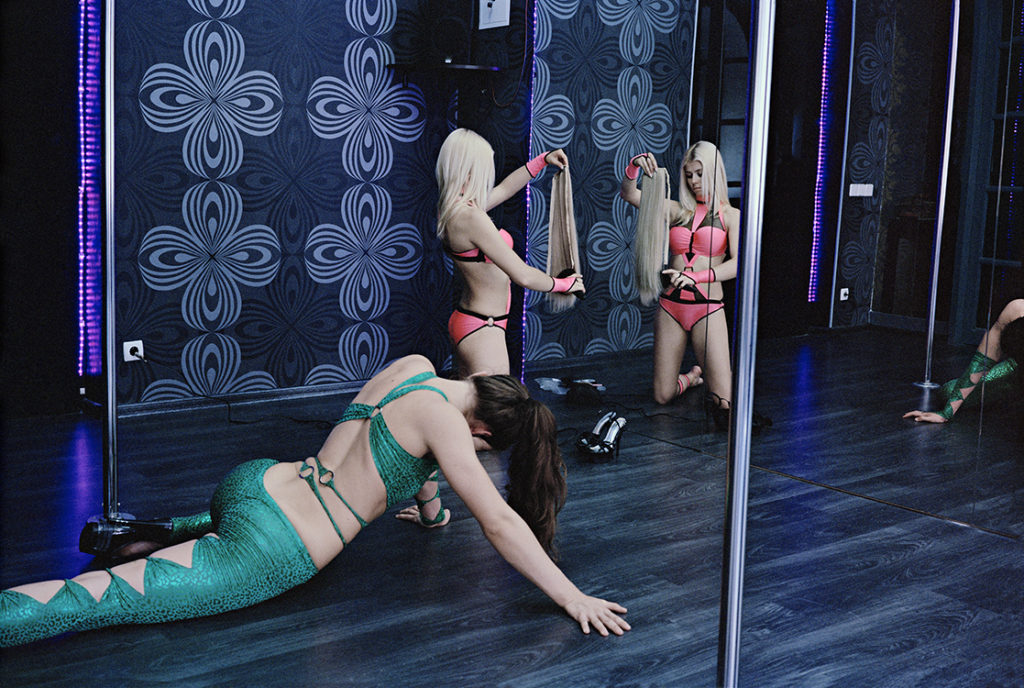 JL: Can you give us a preview of what you'll be bringing to the PGH Photo Fair? Anything you're really excited about?
MC: We'll have photographs on display by Sasha Rudensky, one of four artists featured in our most recent Spaces Corners publication, Fate Shifts Shapes. The catalog-as-artist's book adapts works inspired by the 2016 exhibition curated by Nicholas Muellner for the Philadelphia Photo Arts Center. It's a book that folds the reader into a darkly obscure, emotionally charged encounter with contemporary Russian experience, dramatizing the ways some vulnerable individuals – particularly women, gay men and economic migrants – must shape their identities around the inexorable social and cultural forces of a conservative society.
In additional to Spaces Corners publications, we'll have a range of photography books, both new and from the recent past, some writings on photography, and some crowd-pleasing gift items.  

Melissa Catanese is the founder of Spaces Corners, an artist-run bookstore and project space based in Pittsburgh Pennsylvania. The bookstore stocks a rotating selection of new photography books from some of the world's leading independent and small press publishing houses. In 2013, Spaces Corners launched it's own imprint to further collaborate with artists, institutions and collections.
Johanna Lasner is the Social Media Coordinator for the PGH Photo Fair (PPF) and Assistant Director of Casey Droege Cultural Productions, the umbrella organization for PPF. PPF takes place this coming April 29th and 30th in the Hall of Sculpture at Carnegie Museum of Art. The event is free, but admission to the rest of the museum requires a ticket.