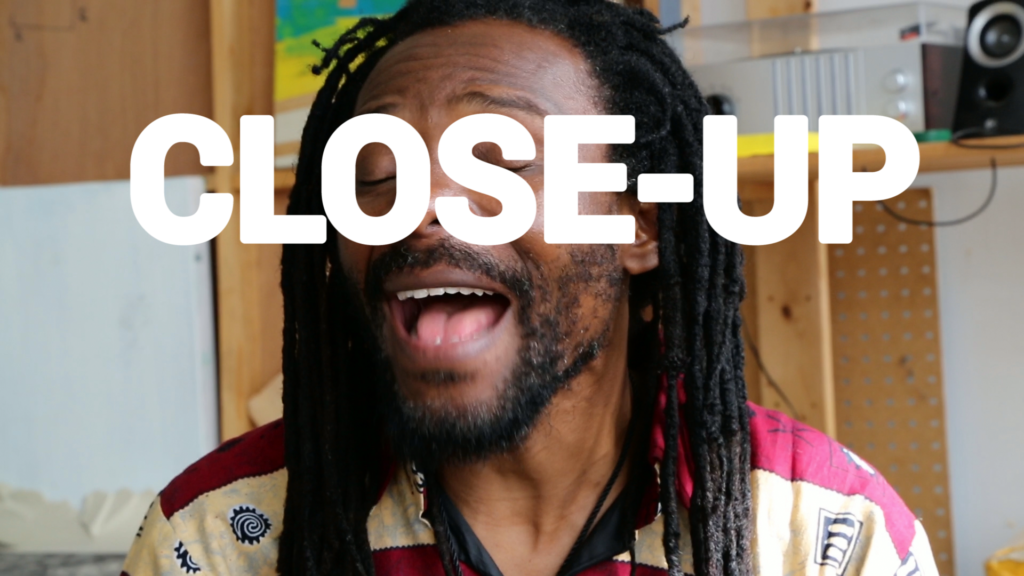 Arrange two cameras in close proximity to a subject. Then press record. Close-Up is both a formal exercise and a video series taking a literal close look at Pittsburgh artists in performance. See more in this series here.

Musician Mathew Tembo is originally from Zambia, and his fusion of traditional Zambian and reggae styles relies heavily on instruments like the silimba, a xylophone comprising tuned, wooden keys atop pitched gourds, in addition to the kalumbu, mbalule, and the metal-pronged kalimba. Tembo's music has taken him all over the world, with notable performances with Zimbabwean icon Oliver "Tuku" Mtukudzi and even Dr. Kenneth Kaunda, Zambia's first president.
Since moving to Pittsburgh, Tembo has formed the Afro Routes Band, a collection of local musicians which includes guitarist Colter Harper. Harper, known for playing with Rusted Root among others, produced records with Osei Korankye and Bridget Kearney & Ben Davis, and was co-founder of the now-defunct weekly Space Exchange jazz sessions at Thunderbird Cafe.
For this edition of Close-Up, Tembo and Harper perform as a duo on kalimba and baritone guitar, respectively, for "Uyo."