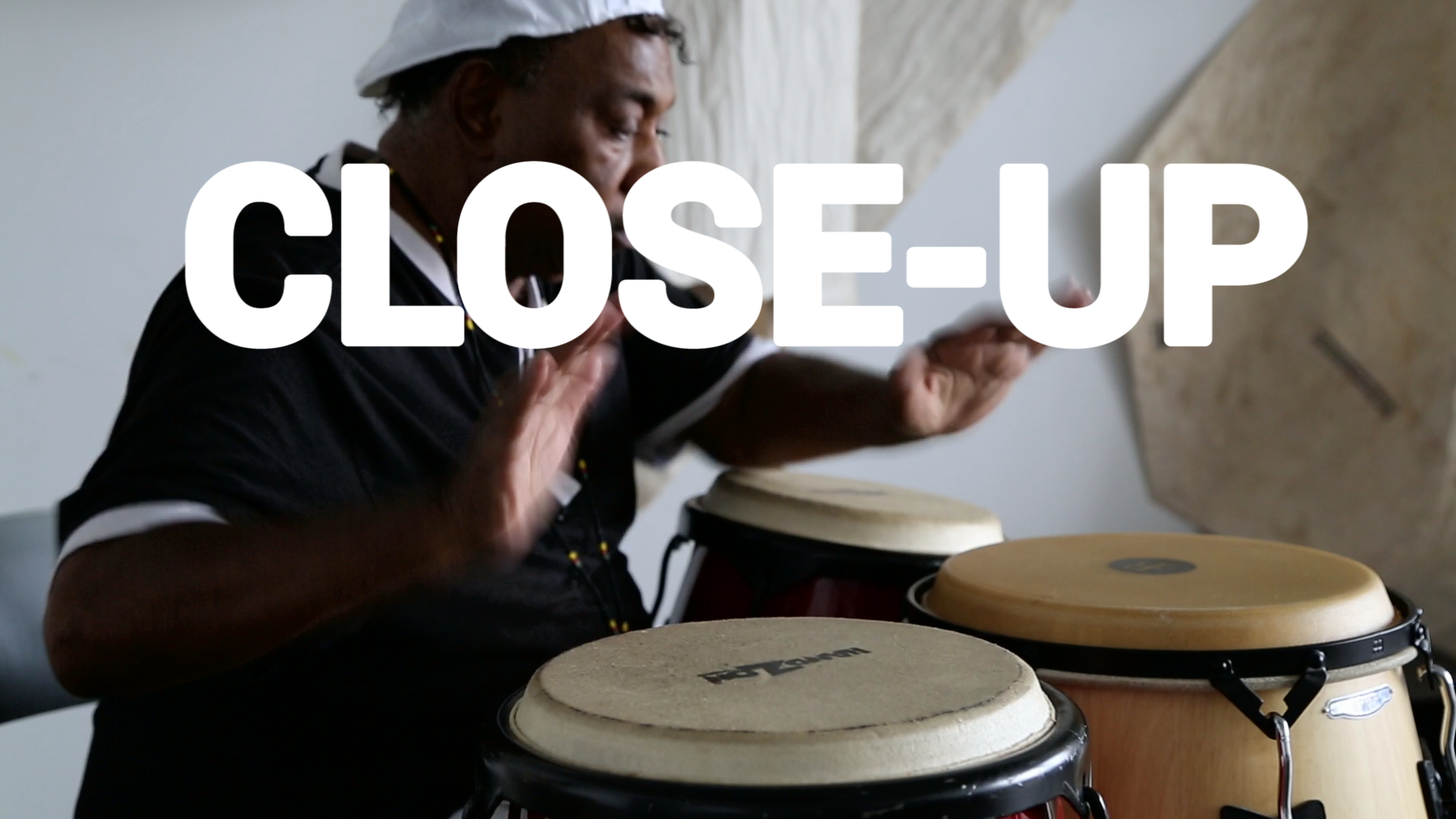 Arrange two cameras in close proximity to a subject. Then press record. Close-Up is both a formal exercise and a video series taking a literal close look at Pittsburgh artists in performance. See more in this series here.

Pittsburgh-born percussionist Cecil Washington has had an illustrious career, rubbing elbows with greats like Santana, trombonist Curtis Fuller, world renowned tabla player Zakir Hussain, fusion legend Larry Coryell, and Latin percussion masters Willie Bobo and Mongo Santamaría. From banging on Crisco cans in his youth to receiving sponsorship from Paiste cymbals, Washington has toured internationally, worked with dance ensembles like Mary Miller Dance and the Pittsburgh Ballet, and even made an appearance in the 1989 Tyne Daly-starring "Stuck with Each Other" TV movie during his time in the George Gee and the Make-Believe Ballroom Orchestra. After substantial touring around the world, Washington has settled down in Columbus, Ohio, focusing on studio work and festival appearances in the tri-state area.
For Close-Up, Washington presents a multi-part investigation into Latin, Caribbean, and African rhythms called "Rhythm University." Watch Part 1 below and check back later this week for the ensuing chapters.