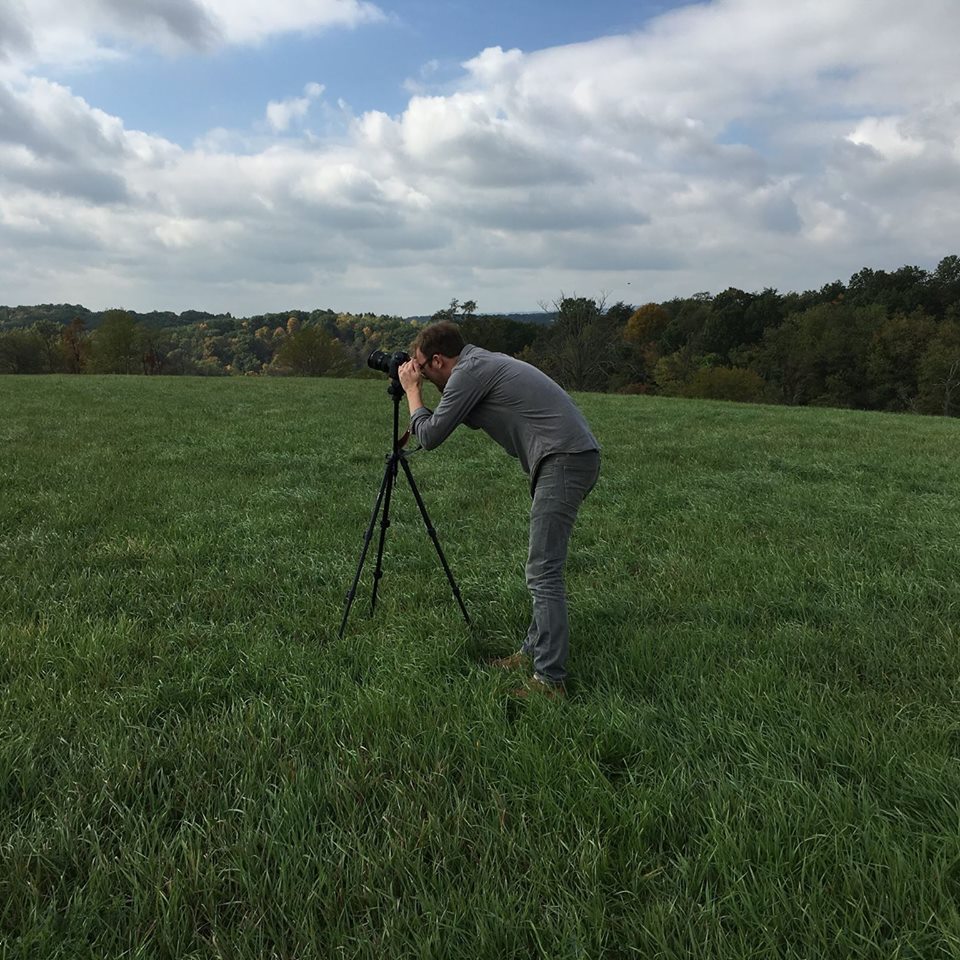 Roughly 26 months ago, I drove up the narrow streets that climb the Southside Slopes, inching my way towards writer Sherrie Flick's house to film the first interview of what turned into the four-film documentary series Food Systems. Over the ensuing two years, in pursuit of recording the diverse aspects of Western Pennsylvania food culture, I collected fifty more filmed interviews. I stood in hectic, hot kitchens; traipsed through miles of farm land; dove into the intricacies of our financial and political systems; and, along the way, learned how to cook. At the project's outset, I didn't anticipate the rich social network I'd develop, nor the new outlooks on life and living I'd adopt—but I did have some idea of the expected financial expense.
As we launch the first installment of an occasional series we're calling The Cost of Doing Business, we invite creators, artists, and risk-takers at large to, in great detail, list the expenses and revenues involved with a creative project. Whether an art exhibit, a chapbook, or a cross-country tour, The Cost of Doing Business intends to reveal the frank financial particulars of creating in Pittsburgh. If you'd like to contribute, send us an email at info@theglassblock.com.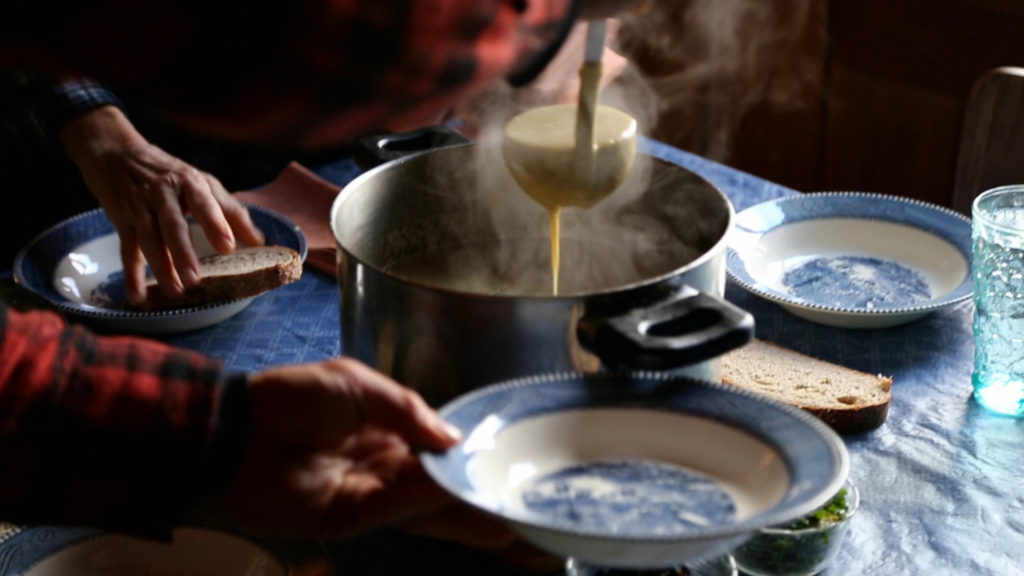 First, some context. Food Systems currently consists of four films, listed as chapters.
Chapter 1: A Night Out details restaurant history in Pittsburgh. Chapter 2: Dinner on the Farm is a fly-on-the-table view of three farm dinners. Chapter 3: The Ecosystem is all about farming and the impacts of climate change, fracking, and new food distribution opportunities. Chapter 4: The System, which premieres in late August 2016, is about home cooking, hunger, and systems that contribute to poverty.
I'm grateful to the relatively large number of people who have hosted screenings, bought tickets, joined in discussions, provided critique, or participated in the film in any way—including watching it. That building of a personal community has been rewarding enough. But now let's talk money.
When starting Food Systems, I took the same approach that I apply to all my personal creative endeavors: "Start the project and figure it out as I go." Funding was not much of an issue; I had an adequate camera from a previous project. I had editing programs. I made music. I knew a few people in the restaurant industry. In general, the initial tools were in place.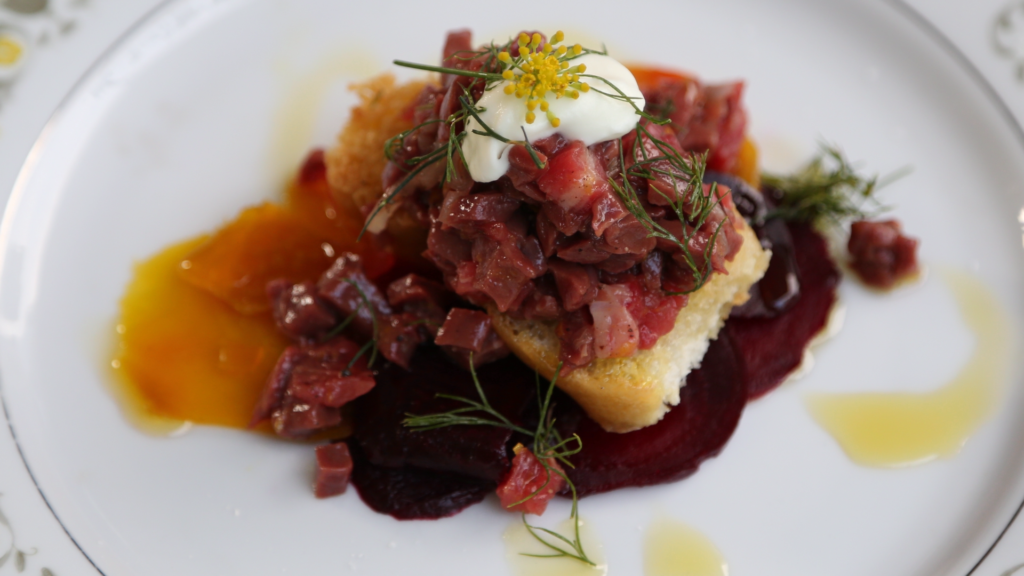 THE EXPENSES
Food: $1,200
Given that this project focuses on food, the main expense in the beginning ended up be going out to dinner. In order to determine if I wanted to cover a restaurant, I ate a meal there and introduced myself to the staff. With 25 active restaurants included in the first film, I estimate this cost to be roughly $1,200.
Music Licensing: $1,274
I edit best to finished music. To accomplish this, I spent six days recording droning accordions, overdubbed makeshift percussion sections, guitar duos, piano solos. To increase efficiency, part of the film score overlapped with my scores for Mark C. Thompson's Kimono and Jil Stifel's and Ben Sota's Waywardland. Synergy! But my musical style can be limited. Since I love jazz scores, I thought of my friends in Le Rex, a Swiss jazz quintet who, all together and as individuals in other ensembles, have performed in Pittsburgh in the past. Le Rex allowed the use of their first two albums for a very generous $400.
One of the first sections of Chapter 1: A Night Out, delving into chef Kevin Sousa's history, lacked a score as I set to editing it, so I temporarily dropped in a piece by Nils Økland and Sigbjørn Apeland. The more I heard it, the more I thought it had to stay. So, I licensed the track from ECM for €500, or $624 after wire transfer fees.
Learning the expensive lesson of spending $1,000 on music in the first film, I composed more myself for the last two films—except for licensing a number of piano pieces by composer and friend Nathan Hall ($200) and a gong and bell piece from Mike Tamburo ($50). I also traded roughly $600 worth of video services to the Chamber Orchestra of Pittsburgh for the use of a few of their recorded concerts of public domain pieces (free).
Travel: $1,820
Food Systems has been able to cover a broad range of topics by staying geographically narrow. Still, I took three major trips. After a suggestion from dining critic Melissa McCart, I made plans to visit the Culinary Institute of America in Hyde Park, NY to interview president Dr. Tim Ryan, who had opened Pittsburgh's influential restaurant La Normande as its executive chef. It was a wonderful and delicious trip—with a price tag of $660.
A few months earlier, a coastal road trip from San Francisco to Big Sur and back provided some beautiful footage that plays over the credits of Chapter 1 and accompanies a discussion on the importance of water in Chapter 3. Also, views of California vineyards and organic farms peppered a number of sections in which Pittsburgh chefs discussed their time on the West Coast. Food-related expenses: $700.
This past July, I traveled to New York to interview Dr. Mindy Fullilove, author of 2005's Root Shock: How Tearing Up City Neighborhoods Hurts America, and What We Can Do About It. For Chapter 4: The System, a lengthy section covers the impact of urban renewal on the Hill District. Train, accommodation, and food costs added up to $520.
Equipment: $1,500
One issue in my first film, Ongoing Box, is sound, specifically people talking. For Food Systems, I upgraded my audio gear, purchasing a binaural microphone (that replicates how a human hears) for $1,000 and a mid-tier lavalier microphone for $500.
DVDs and T-shirts: $2,800
The remaining expenses can be qualified as expenses essential to attempting to make money. DVDs and BluRays for four films totaled $2,200. T-shirts cost $400 for Commonwealth Press to manufacture and $200 for a design from artist Joe Mruk, which I've assumed is a generous "friend price."
Theater Rental: $1,600
For the first three films, I rented five blocks of time at Row House Theater, totaling $1,600.
TOTAL: $10,194
(Surely, there were some additional gas and travel costs, but let's call those negligible.)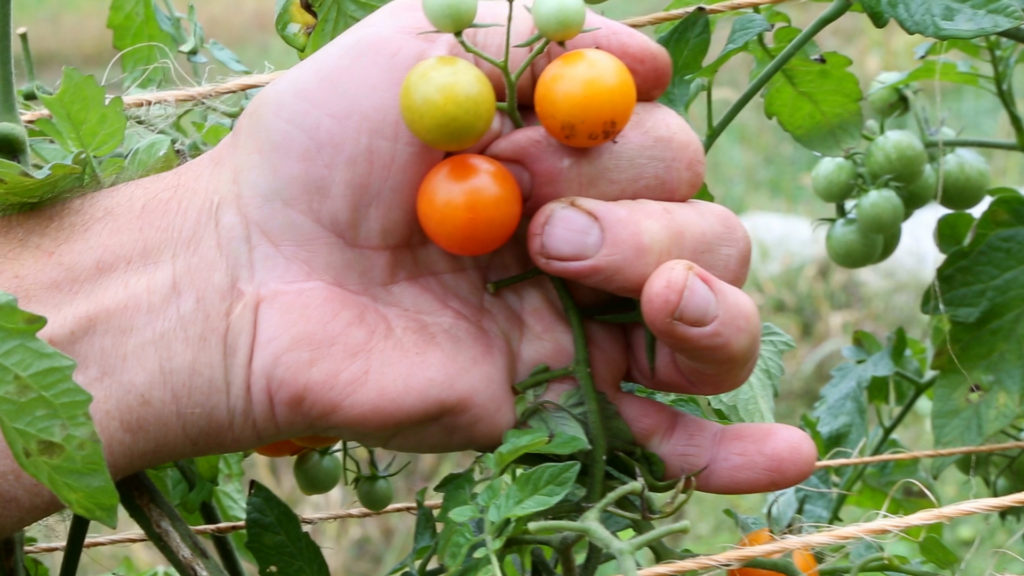 THE INCOME
Kickstarter: $1,486
Sadly, I did not receive any grants for this project, though I applied for funding at the $1,000 level, $10,000 level, and various points in between. As often as I criticize the grant-based nature of local arts, I suppose this was a result that I deserved. So to fund these three films, I created a Kickstarter campaign, which netted $1,486 after the site's fees.
Screenings: $1,722
For most of my screenings, like Chapter 2: Dinner on the Farm at the Three Rivers Film Festival and in Chicago at the Foodable.io Film Festival, I was not paid. But renting screening time slots at Row House Theater provided a total revenue of $1,172. Unfortunately, I overshot with the third film, holding a mini-retrospective of the first three films, and attendance was much lower than the four sold-out screenings that accompanied the first film—I only took in $550.
T-shirts and DVDs: $340
The popular Joe Mruk-designed t-shirt's demand has outlasted supply (I'm now out of medium-sized tees). That said, I sold $140 worth of t-shirts. Despite being turned down by almost every retail outlet except the Mattress Factory Museum, Bluray and DVD sales have amounted to another $200.
Digital Sales: $101
Luckily, with good press in the Pittsburgh Tribune-Review and a mention in a Thrillist piece, a decent number of people have digitally rented the Vimeo On Demand versions of the films. Total revenue is $101.
TOTAL: $3,649

TOTAL EXPENSES: 

$10,194
Meals: $1,200
Music Licensing: $1,274
Travel: $1,820
Equipment: $1,500
DVDs and T-shirts: $2,800
Screenings: $1,600

TOTAL INCOME: $3,649
Kickstarter: $1,486
Screening Revenue: $1,722
T-shirts and DVDs: $340
Digital Sales: $101
NET:

-$6,545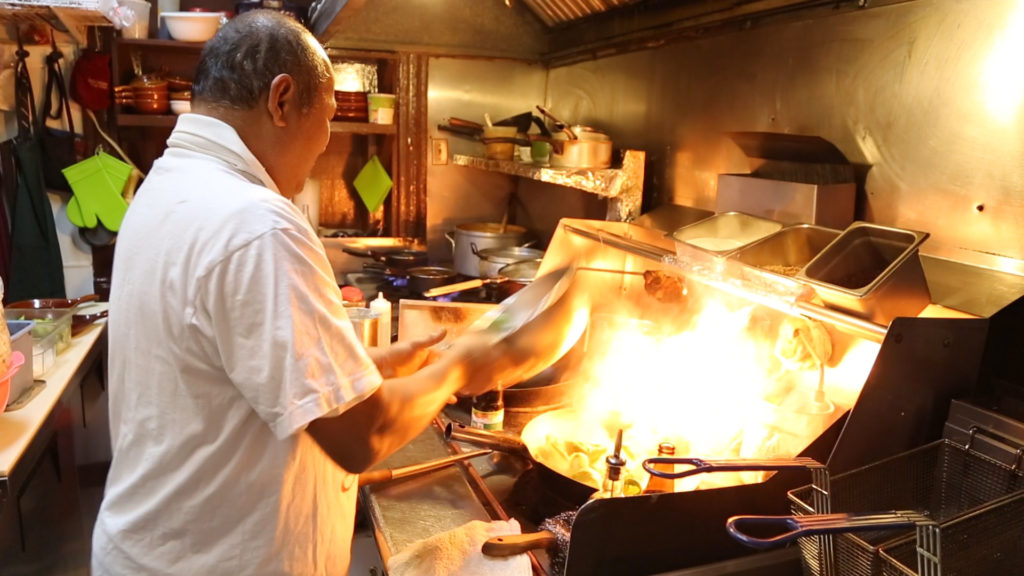 This is a segment featuring David Bernabo's multi-part documentary Food Systems. See more extras from the ongoing series for The Glassblock here.
Food Systems, Chapter 4: The System will be premiering on Friday, August 26 at a screening at Ace Hotel Pittsburgh during the Three Day Blow Festival. Learn more, and purchase tickets, here. Watch the trailer here.