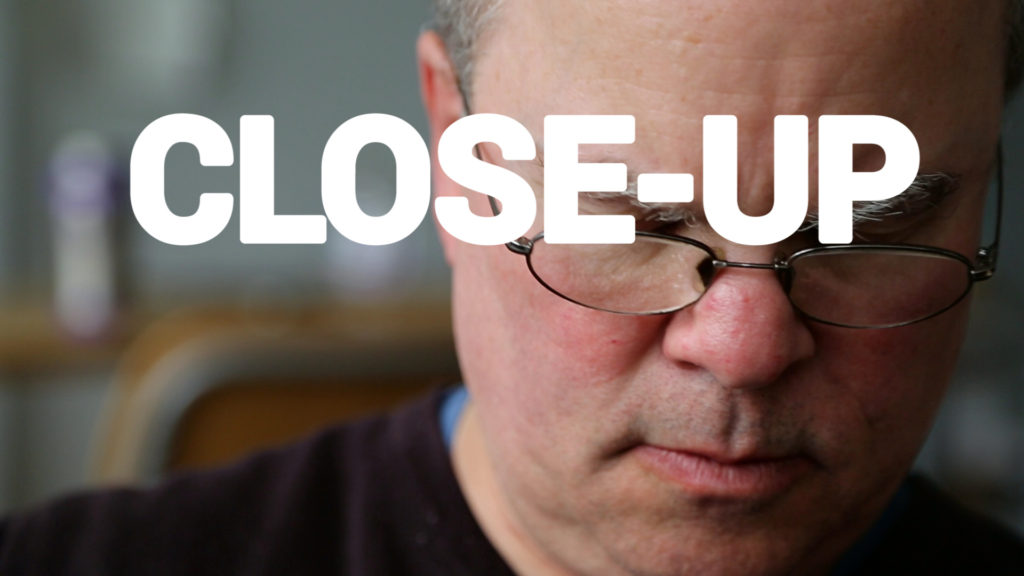 Arrange two cameras in close proximity to a subject. Then press record. Close-Up is both a formal exercise and a video series taking a literal close look at Pittsburgh artists in performance. See more in this series here.

Growing up in the downtown New York jazz, new music, and folk scenes, longtime Pittsburgher Jeff Berman has since lent his masterful dulcimer and vibraphone skills to a number of groups, performing with famed jazz pianist Paul Bley, mandolin and clarinet master Andy Statman, contemporary banjoist Tony Trischka, and choreographers Yin Mei and Gia Cacalano. Berman also appears, briefly, in Matthew Barney's six-hour film River of Fundament. Most recently, Berman collaborates with banjoist Sue Powers and erhuist Mimi Jong in the East-meets-West folk trio AppalAsia.
For The Glassblock's Close-Up series, Berman performs two new solo compositions for dulcimer and baritone dulcimer.
"These pieces are a reflection of my work extending the language and context of dulcimer performance and composition," says Berman. "Adapting different playing techniques and working beyond the limitations of the diatonic fretting of the instrument has opened fascinating possibilities for me to design and develop an ambitious body of new music."
"Meander Chair" plays with tempo, speeding and slowing the serpentine melody and occasionally producing a chopping sound by swatting a fingernail against a trio of choked strings. The dulcimer is a transparent instrument in that its relatively low volume allows the listener to hear the gentle thump of a finger touching string and wood.
"These pieces explore odd-time signatures that feel even, irregular phrasing that is meant to bring a fluid, conversational, almost spoken language-like quality to the music. Improvisation is a major piece of the design. Composition is the context that sets up the sound and imagery of the piece. Improvisation is the expression of your relationship to those elements, where the music takes on new life with each performance and is allowed to breathe."
Switching to the baritone dulcimer, "Speed of Dark" takes advantage of the lower pitch register by pairing various melodies against a low, droning E note. "I'm drawn to the unique sound of the dulcimer's droney character," Berman says, "and I'm always trying to coax as much sound as I can out of these instruments. Not just the volume of sound, but different qualities of sound. Things like timbre, dynamics, and elements of beauty and distortion, as well as lyrical and darkly-angular interpretations of these sounds, that are always tied together by the melody of rhythm."