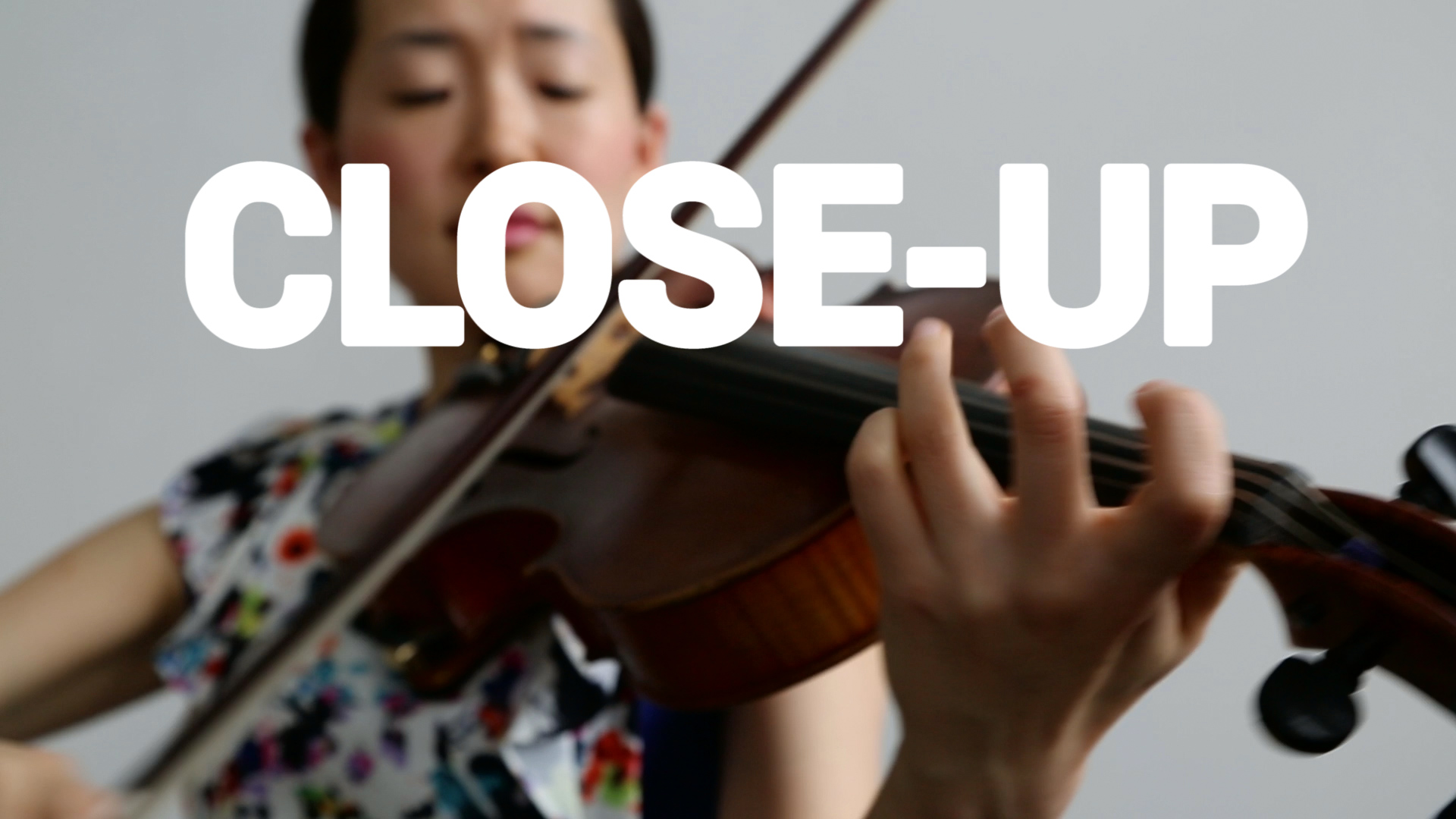 Arrange two cameras in close proximity to a subject. Then press record. Close-Up is both a formal exercise and a video series taking a literal close look at Pittsburgh artists in performance. See more in this series here.

Between 1717 and 1723, Johann Sebastian Bach composed six suites for unaccompanied cello. In keeping with the times, the suites take inspiration from baroque dance forms, which provide movement titles like "Sarabande" and "Prelude." Having solidified their status as some of the most celebrated solo cello music, the suites skyrocketed in prominence after Catalan cellist Pablo Casals released recordings in the late 1930s, and the pieces have been transcribed for performance on the ukulele, piano, marimba, electric bass, and a host of other instruments.
For this edition of "Close-Up," Pittsburgh violist Ji Young Nam, who also regularly performs with the West Virginia Symphony Orchestra Chorus, the Canton Symphony Orchestra, and the Erie Philharmonic, transposes three movements from cello suites to the viola via Simon Rowland-Jones arrangements. Watch Nam's performance below, and then read in her own words the thought behind her selection of these pieces.

"I originally picked six movements of Bach inspired by six qualities that I personally experienced in my life," says Nam. "Those six qualities are love, joy, peace, quiet mind, energy, and inspiration. Personally, Bach's solo cello music expresses the existence of both a sacred place where we think everything desirable can be found and the earthy side where we find suffering, sadness, and agony."
The video opens with the gorgeous Suite No. 1 Prelude (G Major), which Nam explains is about the quiet mind. "The opening reminds me of a big ocean with a small wave," she shares. "The G major chord feels very open, with sun shining over the wave. It develops into big waves, maybe there is a storm, ending big with triumph, [in] G major. I wanted to portray the ocean wave that also has a stormy side as 'quiet mind' because our mind is always moving and always different just like an ocean. When I am in the stormy ocean, I feel fearful and worried, but when I look at the ocean from the outside and observe, I can think clearer and have quiet mind."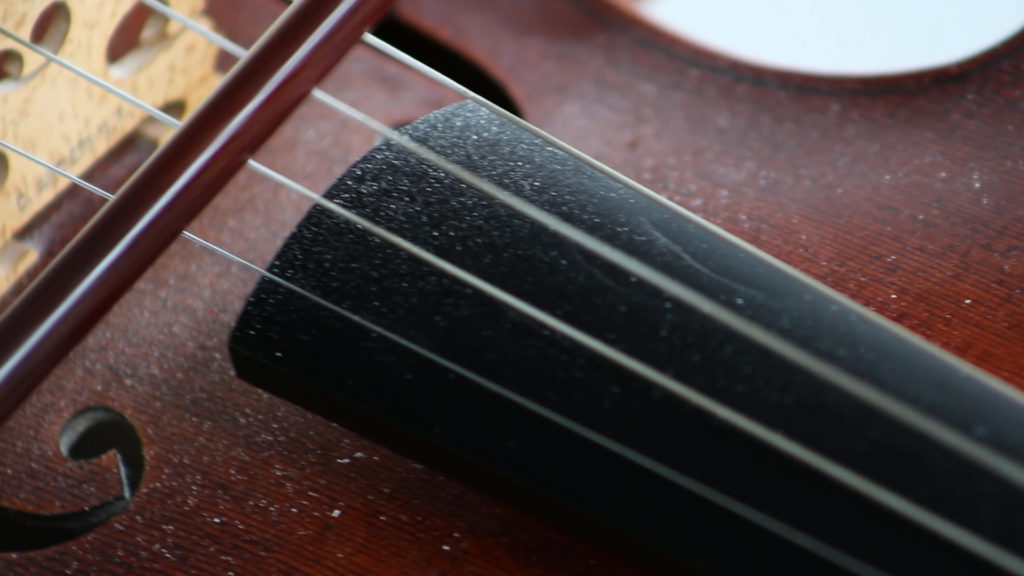 "Sarabande" comes to us through the French from the Spanish "zarabanda," meaning "commotion" or "bustle." Simon Rowland-Jones notes that the zarabanda originated in the Spanish colonies of Latin America in the 16th century as a lively and "shockingly sensuous" dance—so much so that it was even banned in Spain—but by the 18th century, the derived Sarabande style became a slower, Baroque court dance.
For Nam, Bach's Suite No. 3 Sarabande is about inner peace. "The deep opening chord that uses all four strings makes me think of a deep bow to a saint," she says. "The same rhythm repeats twice, as if someone is bowing twice. Then that theme expands, and the story unfolds. There is a bit of reflection, confession in the beginning of the second part. It is overall quite airy and roomy, as if in deep thought or deep breath. Each time the segments starts with four-string chords, I think of bowing. In my mind, bowing is related to expressing thanks, respect, greeting, agreement. And inner peace comes when I surrender my own idea and opinion of myself and accept what is happening as it is at the moment, bowing to reality."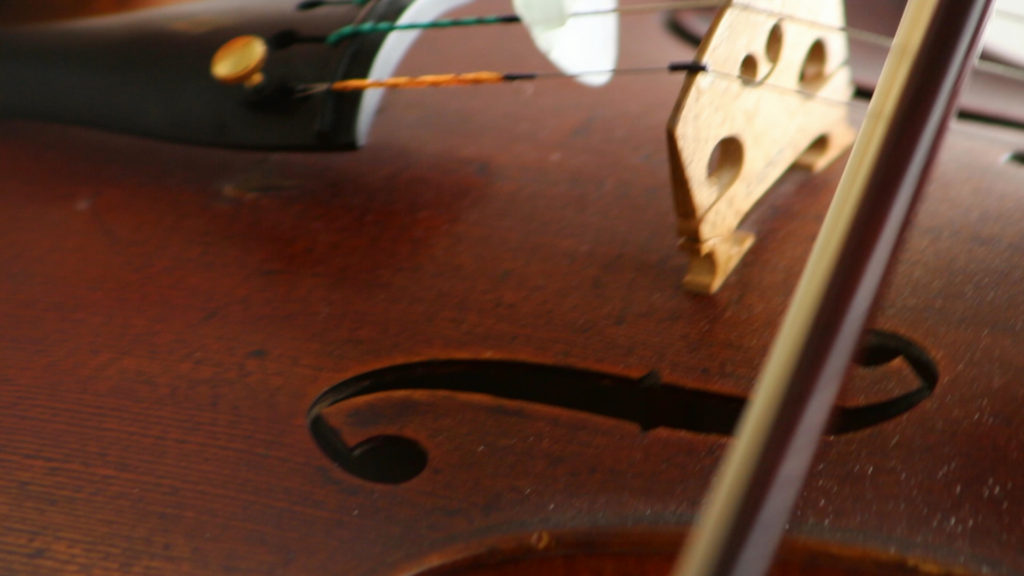 "I picked Suite No. 6 Sarabande for love," says Nam. "The sweet opening is very warm, welcoming, but also very longing. As the second section starts, it is painful, sour, and there is a bit of anger with passion as well. When in love, sometimes it is painful and sour because you love so much. Also, love is real and it is not always pretty, dreamy, and unicorn land-like. I think the way this movement unfolds towards the end brings all that into a sweet moment of peace within all the suffering."