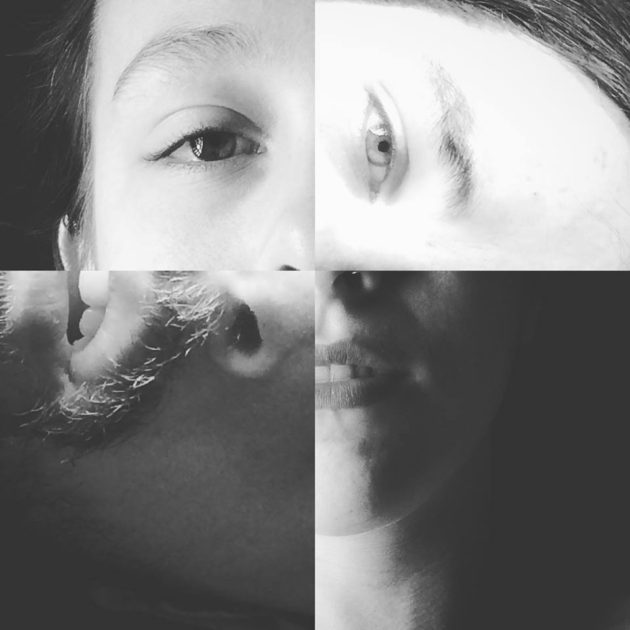 With a new album released on the Pittsburgh-based electronic label La Squadra Records, slowdanger's Taylor Knight and Anna Thompson are in the midst of a creative victory lap. The duo (For full disclosure, slowdanger and I are co-curators of the Lightlab Performance Series), whose performances marry their dance backgrounds with more recent experiments in sound, premiered an evening-length multimedia work for The New Hazlett Theater's CSA performance series and are now plotting a summer tour. Morphing from individual practices, the creative partners have grown from simple looping beats to world-building electronic hazes of vocals, pulses, and arrhythmic clusters.
slowdanger's new album FEED∆YOUR∆DEMON is a confident dive into the duo's darkest territory yet. Subverting a possible hit by pedaling on one chord without release on "precipice," the album later dips into a four-on-the-floor dance beat with "iamstill" before plunging into ominous tones on "demon."
Today, we're premiering the new video for slowdanger's hypnotic "don't forget to pray," directed by Ryan Michael White, following up on last week's release of "oh look," directed by Paul Kruse. Watch "don't forget to pray" below.
FEED∆YOUR∆DEMON is available on La Squadra.