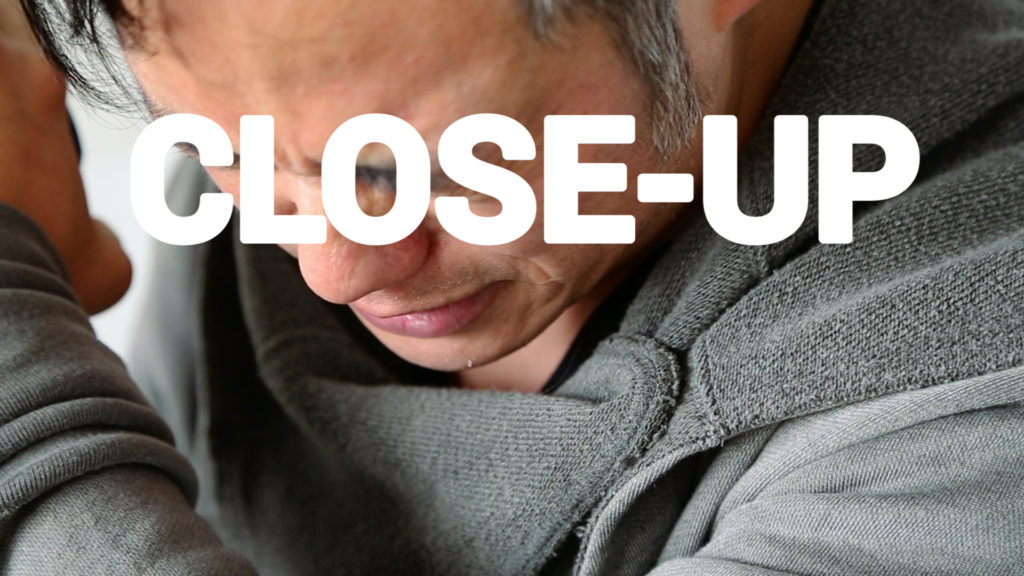 Arrange two cameras in close proximity to a subject. Then press record. Close-Up is both a formal exercise and a video series taking a literal close look at Pittsburgh artists in performance. See more in this series here.

Composer, vocalist, and sound artist Ken Ueno has been spending a lot of time in Pittsburgh. The Berkeleyan composer was the beneficiary of an "Investing in Professional Artists" grant from The Heinz Endowments and The Pittsburgh Foundation, supporting a year-long collaborative residency with new music ensemble Alia Musica Pittsburgh. For The Glassblock's Close-Up series, Ueno performs hypermetrixwithholdbreath and, in a second segment, discusses his art
Founded in 2007, Alia Musica has quickly become one of Pittsburgh's premier ensembles. Led by artistic director Federico Garcia-De Castro, Alia Musica has gone from hosting small, intimate performances to curating week-long music festivals, attracting luminaries like Cliff Colnot, Tony Arnold, and Frederic Rzewski. Ken Ueno is the latest composer to join this list.
In the fall of 2015, Alia Musica performed Ueno's 2008 composition concerto for vocalist, which centers around subtone, multiphonic, and throat singing. Due to the use of extended techniques—essentially exploring an instrument's ability to make sounds beyond its traditional uses—much of Ueno's composition is geared toward a specific performer, with vocal and instrumental idiosyncrasies shining through.
In an interview with The Glassblock, Ueno points to an unexpected source of inspiration for his person-specific compositions: the artistry of the restaurant chef. As a self-described culinary tourist, he's made trips to Copenhagen's Noma, Tokyo's Sukiyabashi Jiro, and Chicago's Alinea—and in Pittsburgh, he says his favorite destinations are Cure and the now-closed Salt of the Earth.
Food, Ueno says, "changes you, because it's an art form that actually becomes part of you, physically. It also changed me artistically. The care and research and mastery these fine chefs dedicate to their lives, their craft. It's a very palpable energy. And it's a holistic presentation from not just the food and the way it looks, but the presentation and the temporality of it. And even the sound. I remember at Noma, there's no music, but we didn't miss it because the main feature was the food. A place like Alinea, it's like a magic show. It's so perfect. At Noma, there were some things that didn't quite work yet and there was a different kind of confidence that showed [that Noma] wanted to involve the audience, if you will, in the creative process that is continually evolving. Those are things that I want to balance in my own work."
Alia Musica and Ueno's next collaboration occurs in the middle of the Pittsburgh New Music Festival on Thursday, May 26 with the world premiere of Sawdust on Ararat for flute, oboe, clarinet, two percussionists, and two cellos. Find ticket and program information here.