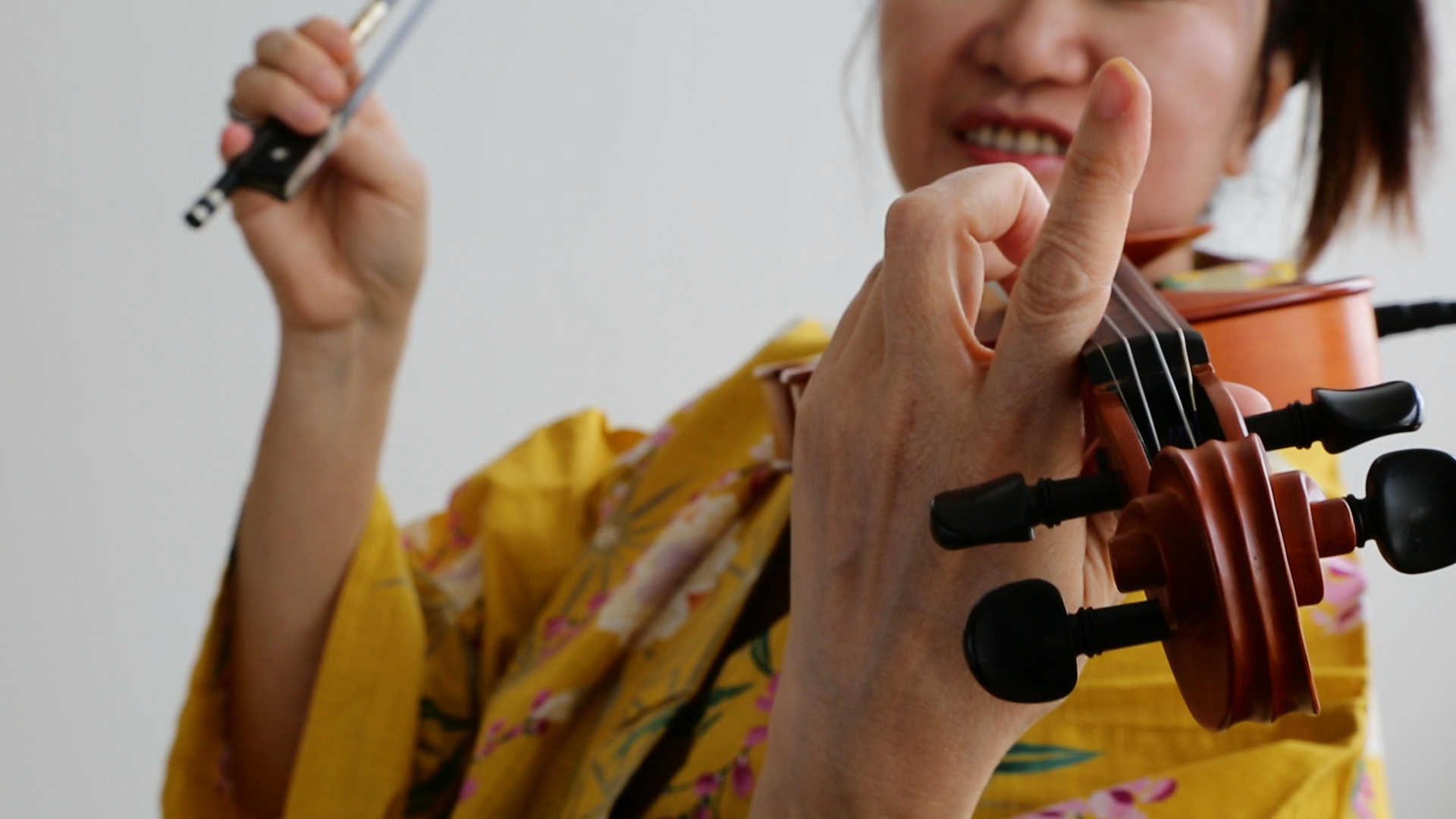 Arrange two cameras in close proximity to a subject. Then press record. Close-Up is both a formal exercise and a video series taking a literal close look at Pittsburgh artists in performance. See more in this series here.

In our introductory installment of Close-Up, we feature violinist, lecturer, and teacher Kei Rush, who has shared renditions of traditional folk songs from her childhood in Japan, known as "Nihon no Uta." For these performances, Rush is accompanied by an amplified recording of additional violin, percussion, and piano.
In the first selection, Rush begins with a rendition of "Oedo Nihonbashi," a reflection on the Nihonbashi (literally "Japan Bridge") in Edo, the former name of Tokyo. She continues into "Antagatadokosa" ("Where Are You From?"), a sing-song, rhyming piece that ends with a hunter eating a raccoon. And finally she performs a version of "Tōryanse" ("Pass Through"), a traditional tune that is often used at intersections to signal to pedestrians when it is safe to cross the street. The song follows a conversation between a civilian and a guard at a checkpoint on the way to a shrine at Karagowe Castle.
The second video features "Sakura" ("Cherry Blossoms"), performed in four parts.
And in the third video, we sit down with Rush as she explains the origins, structures, and context of the songs she has performed. Opening the video is an excerpt of Rush's performance of Duke Ellington's "Take the 'A' Train," which alludes to Rush's recent forays into jazz.
"Oedo Nihonbashi" ("The Japan Bridge in Edo") / "Antagatadokosa" ("Where Are You From?") / "Tōryanse" ("Pass Through")
"Sakura" ("Cherry Blossoms")
Explanations