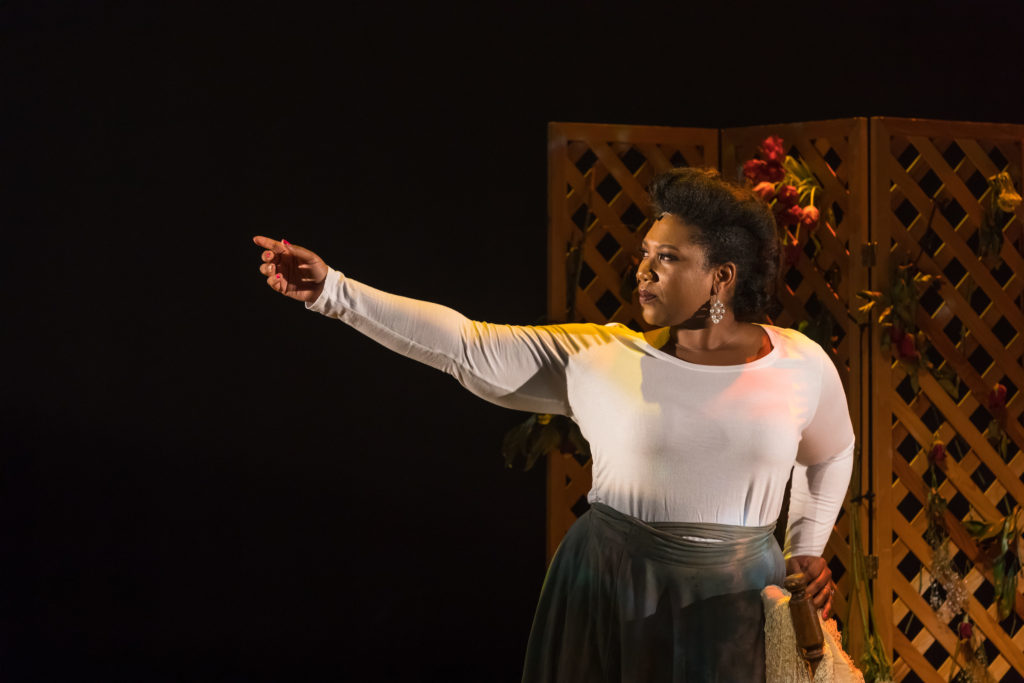 As part of The Glassblock's sponsored partnership with the New Hazlett Theater, we are presenting a series of editorially-independent previews and reviews of the 2016-2017 Community Supported Art (CSA) Performance Series. Below is our review of A Love Supreme by Anqwenique Wingfield and Julie Mallis, a collaborative response from editor Adam Shuck, arts and culture editor David Bernabo, and guest panelist Anna Elder. Read Elder's bio below, and read our preview of the performance here.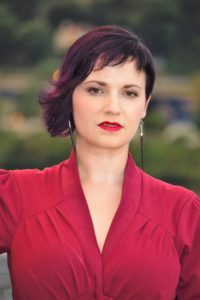 Anna Elder is a versatile soprano who holds a bachelor's degree from the Eastman School of Music in vocal performance. Elder has held a voice studio in her hometown since 2008. She studied Music Education at Carnegie Mellon University and has since taught musical theater workshops, private lessons, and choirs. Elder enjoys performing and teaching a variety of traditional and extended voice techniques. As an active performer and a strong supporter of Classical New Music and emerging composers, Anna frequently commissions and premiers new works that stretch the limits of the human voice. She has performed with The Eclectic Laboratory Chamber Orchestra, Alia Musica, and the Blank Space Concert Series. In New York, Ms. Elder made her Off-Broadway debut in 2013 with Squonk Opera's Mayhem & Majesty, in which her voice was praised by the New York Times as being "ethereal," "a voice that has blues, reds and purples in it." She can be heard on Squonk Opera's album Go Roadshow and anywhere from a basement to a concert hall.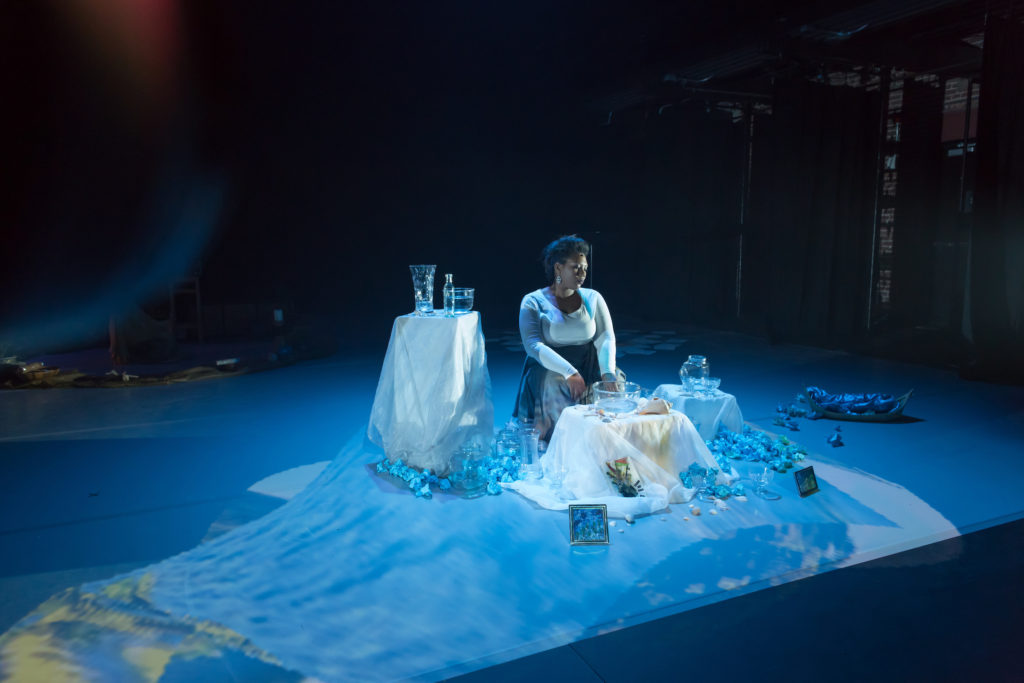 Meeting at her home in Garfield some weeks ago, Pittsburgh vocalist, musician, and composer Anqwenique Wingfield told us how her classical operatic training often entailed a rigidity that disregarded her love for funk, R&B, and jazz. "The truth is," Wingfield explained, "it's all in me."
Divided into three acts and interspersed with visual projections from her collaborator Julie Mallis, A Love Supreme, which premiered at the New Hazlett Theater on February 16, 2017, is multi-layered, genre-blending personal proof and a woven composite of Wingfield as artist and budding composer.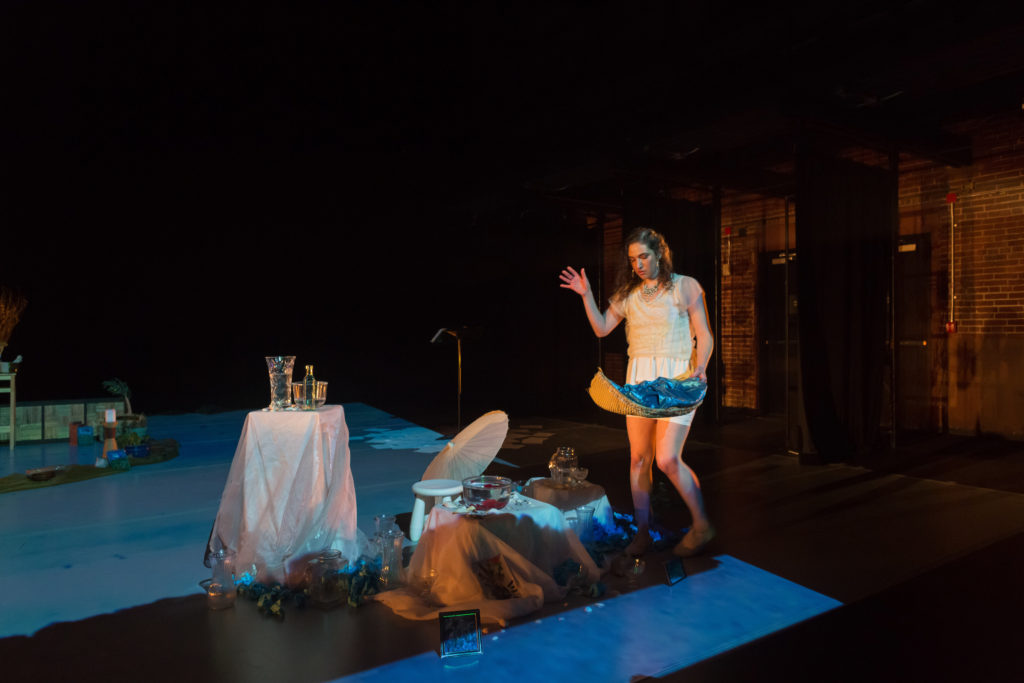 Stage right, a pair of wooden doors with glass panes are stacked perpendicularly, adorned by a pair of boxing gloves, candle sticks, flashes of red and gold. Stage left, three small tables are cloaked in soft white fabric with glass bowls and water. And center stage, a patch of earth is ringed by potted plants, a light wooden trellis, dried flowers and herbs. As A Love Supreme begins, bathed in white light, Julie Mallis enters from stage right, gingerly and joyfully dropping little bits of folded paper like flowers around the set and then retreating. Enter Anqwenique Wingfield, approaching a music stand atop a carpet of sheet music.
From the outset, A Love Supreme's subject matter is naturalistic in theme. "To fling my arms wide / In some place of the sun, / To whirl and to dance / 'Til the white day is done. / Then rest at cool evening / Beneath a tall tree / While night comes on gently, / Dark like me," she sings, a selection from Dorothy Rudd Moore's 1976 song cycle Sonnets on Love, Rosebuds & Death that has adapted Langston Hughes's poem "Dream Variations."
With grace, Wingfield moves from station to station, where particular objects hold strong symbolism, especially in reflecting "a woman's inner life," as Moore once described her Sonnets. Hard-lined, often jagged visuals are projected onto the receptive canvas of a light stage floor, imagery of flowers, birds, and a tropical beach. But Wingfield, in a constant, modest motion, grabs the attention. As Wingfield moves through her lyrical program, the stage lighting washes over her and the set: White to blue to violet, then to a warm orange, yellow, and green, and then finally into red for "He Came in Silvern Armour," an adaptation of Gwendolyn Bennett's 1927 poem.
Towards the end of Act One, Wingfield picks up a tall mirror, regards herself in it, and then turns it outward toward the audience. She spins it, catching a beam of stage light and sending it out into the audience at swirling clip. The reflected beam is strong, a wincing flash of light, but it serves as a palate cleanser after a cycle of heavy color.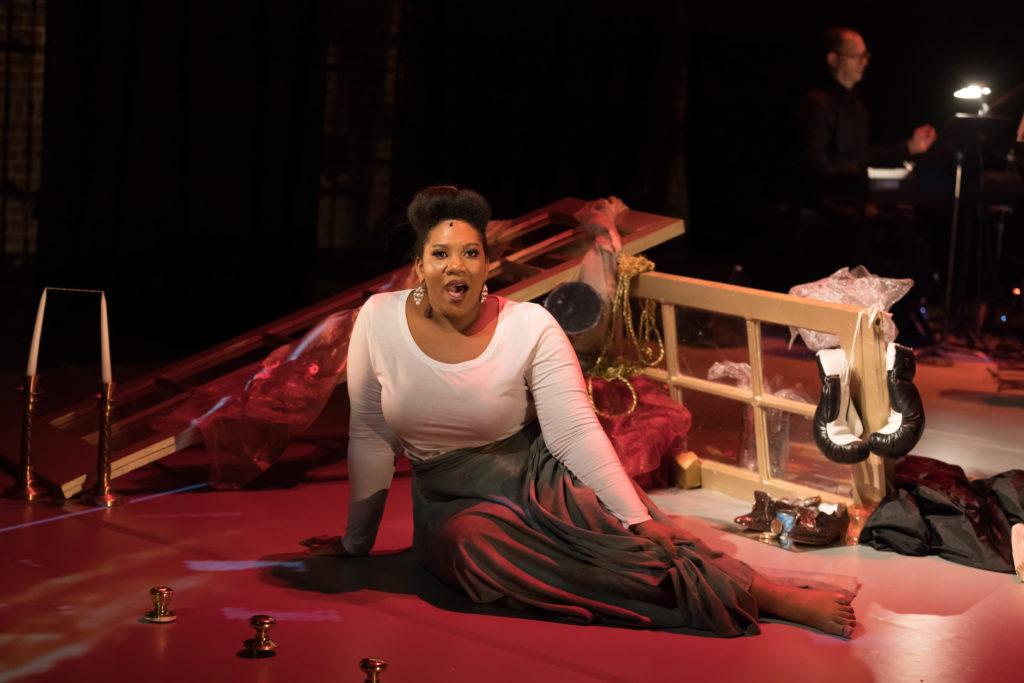 In the second act, after a transition featuring the 1964 recording of John Coltrane's A Love Supreme, Wingfield and the quartet (Janelle Burdell, percussion; Jason Hohn, viola and violin; Douglas Levine, piano; Rachel Smith, piano) perform three excerpts from On the Edge of Night, a collaboration among her, composer Daniel Bernard Roumain, and librettist Yona Harvey. The selections step out of classical opera art song and toward pop. In its opener, "Grief," Wingfield sings "Who says we don't look like / Women who get lonely / We do" as she sits before a low table of glass vessels, pouring water from one to another, building up speed along side a compounding, doleful drum beat.
In "Beauty," which follows, the stage is cast in yellow, and she carries and swings a parasol, playful but not quite coquettish. By "Love," the final segment of the second act, a New Classical Soul meld, "I had to love myself / I had to fight to love myself." "This little black bird's song is gonna fly / I'm gonna fly / I'm gonna fly."
Before the show, as the audience gathered in the New Hazlett's lobby, they were asked to respond to two prompts on a slip of paper: "A moment of pure joy is: ___" and "The ancestor who I stand tall after is: ___"  In A Love Supreme's third act, Mallis's visual projections for the first time make an impactful appearance, as responses scroll and cascade onto the stage floor and backdrop. Wingfield herself addresses the audience, breaking a fourth wall barrier. "Bring me your dream, you dreamer" she asks us to sing. We begin to do so, hesitatingly at first. As it progresses from beginning to end, A Love Supreme grows ever warmer and closer, until this finale, when the audience is sprinkling its own voices in.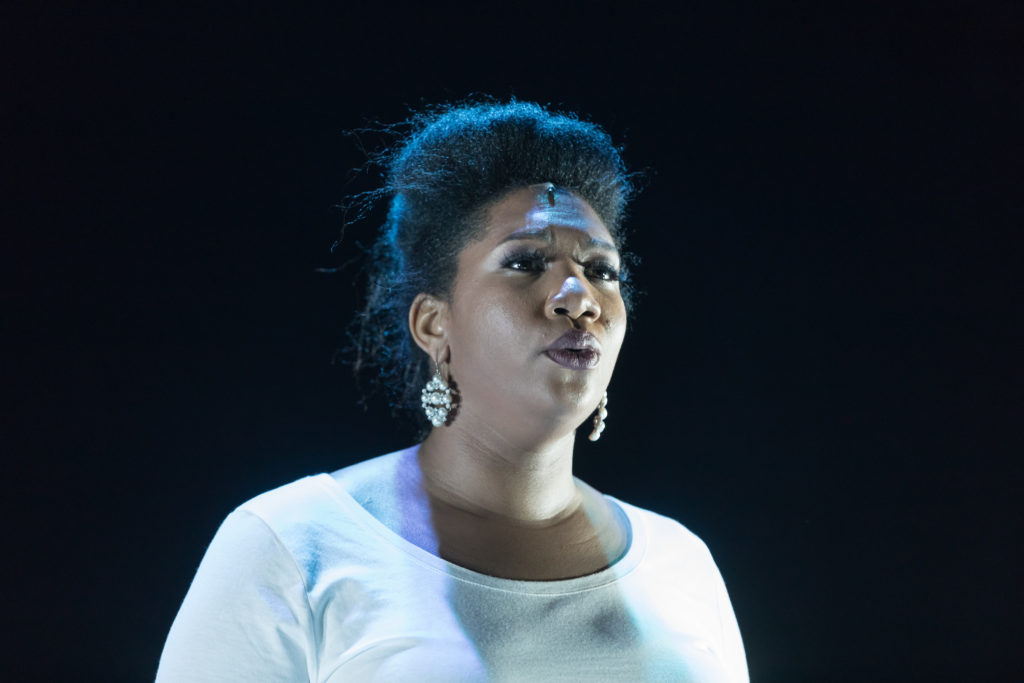 "A Love Supreme is an exquisite showcase perfectly suited for Wingfield's lyric soprano voice, which carries a warmth in long, clean legato phrases," guest panelist Anna Elder, a fellow vocalist, shared. As she moved around the stage, dipping into dramatic yet delicate performance, Wingfield was pensive and ebullient—and from its art song recital opening to its jazz concert-like finale, A Love Supreme's dynamic repertoire was, well, supreme.
The stage's lighting was sufficient and not a point of detraction, but during certain moments of powerful vocal performance, a lone spotlight on Wingfield would have delivered a welcome heightened drama. And though bathed in bold color, Mallis's visuals being projected largely onto the stage floor meant that it was difficult for some in the audience to make them out, save the final portion featuring a cascade of words that took position onto the backdrop as well. The performance of the quartet was solid, but there were a few moments during which the use of an electric keyboard instead of a piano revealed itself to be a bit jarring.
Most of all, A Love Supreme was bound together by a critical thread of elemental and naturalistic motif and an overriding feminine sensibility. And as a sum of its parts—chosen repertoire with a personal context, vocal performance and lyricism, and staging and visual projection—it basked in a personal confidence that warmed the audience along with her.

The New Hazlett Theater's 2016-17 CSA Series continues with the April 6 , 2017 performance of Over Exposed by Lindsay Fisher. Look out for our preview in the coming weeks. And sign up to become a member of the CSA here.