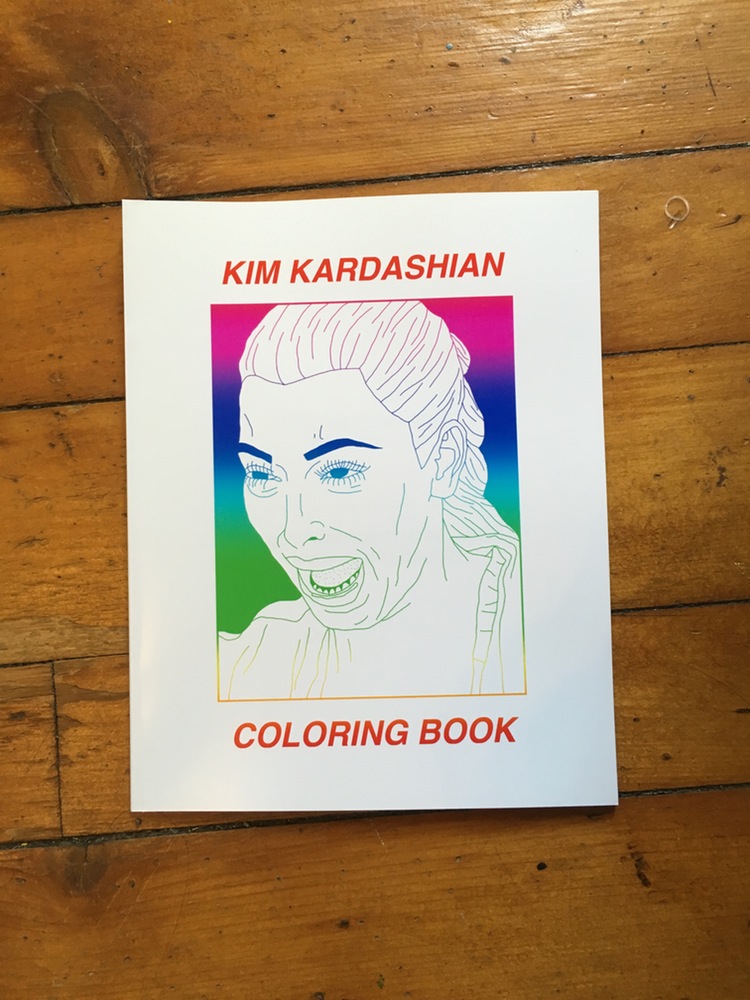 In our series Buy This Art, we showcase works created by Pittsburgh artists—all available for purchase—for readers who wish to support local creators and Pittsburgh's art market.

Previously featured on The Glassblock for her joint show with Lizzee Solomon, Christina Lee is an illustrator, designer, and printmaker who graduated from Carnegie Mellon University's School of Art. Lee also studied illustration at University of the Arts London and Camberwell College of Arts and graphic design at the School of Visual Arts. Drawing influence from kitsch, comics, and a particular sense of humor, Lee has built a clientele that includes Teen Vogue, T-Mobile, Google, American Eagle, and Rookie Magazine.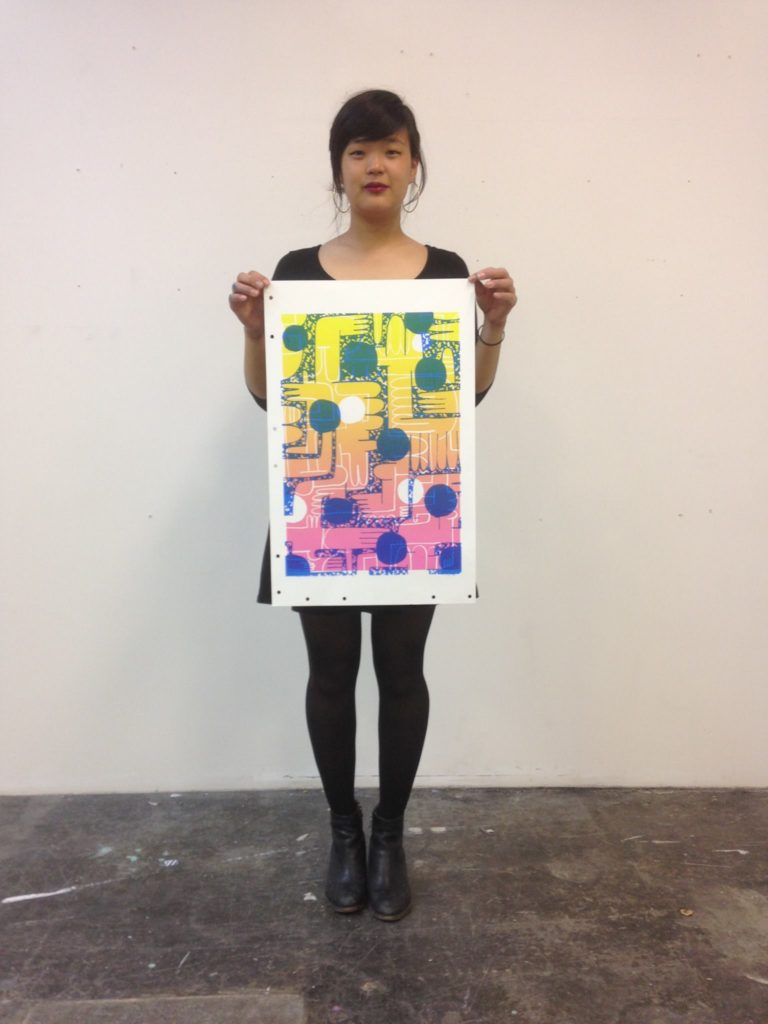 Christina Lee on Kim Kardashian Coloring Book:
I'm fascinated by Kim Kardashian because she's a polarizing figure. You're not really sure why she's famous, but you could name at least ten different reasons. She has a profitable video game, stars in a reality show, has two famous fathers, is married to Kanye, has zillions of followers on Instagram, has had the two most public pregnancies, and the list goes on. I'm personally very interested in her somewhat complicated relationship with feminism, and I'm a huge fan of her personal style. Sort of crossing my fingers for her to be the first lady of the United States in 2020. Also, I just found out that I have the same birthday as her.
I made the coloring book because I was inspired by flipping through a friend's copy of Selfish, Kim Kardashian's selfie book. I thought it would be a fun idea if I transformed her selfies into a coloring book. Coloring books have been proven to be therapeutic. Considering it's been a rough couple of weeks, I'd recommend you kick back with your fuzziest slippers and color Kim Kardashian's face. (Also, Hillary Clinton makes a cameo.)
Price and Purchasing Method: 
$13. This work can be purchased through Lee's Big Cartel page.