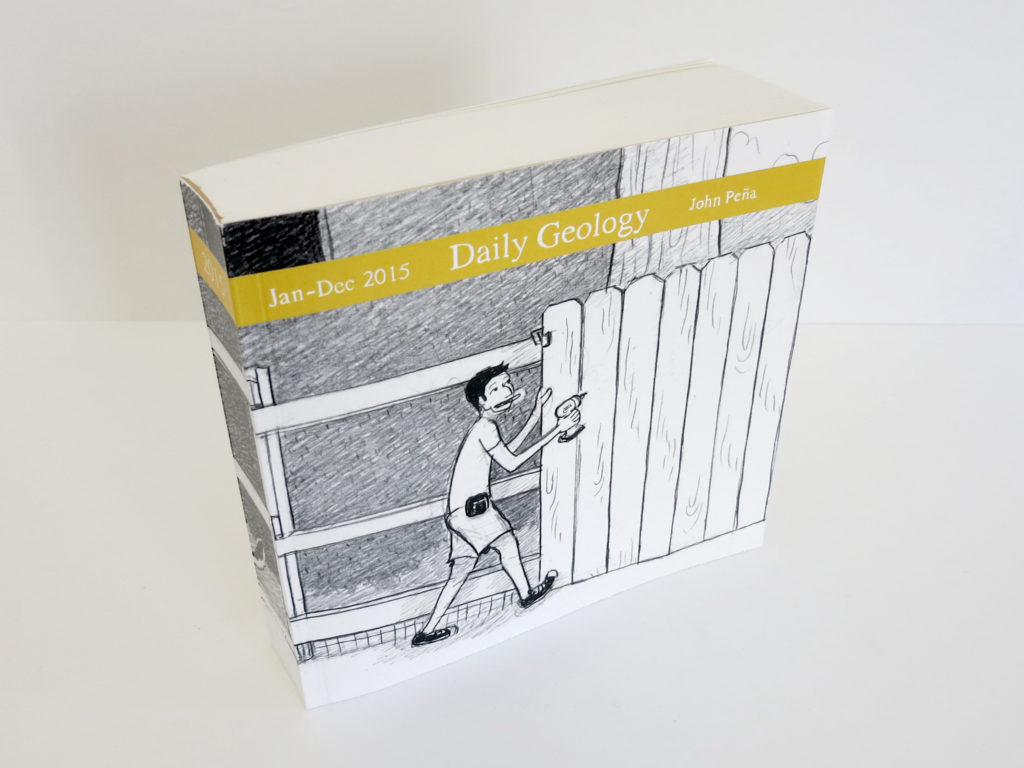 In our series Buy This Art, we showcase works created by Pittsburgh artists—all available for purchase—for readers who wish to support local creators and Pittsburgh's art market.

John Peña is a multidisciplinary artist who makes art as a way of exploring the natural world and his day-to-day life. His work elevates the mundane—whether it's racing with clouds, sending a letter to the Pacific Ocean every day for the last twelve years, or creating a pirate radio station that broadcasted extinct birds sounds. He currently makes daily drawings and three-dimensional word balloons out of plaster. To initiate our new series Buy This Art, we're spotlighting Peña's daily drawings collection Daily Geology.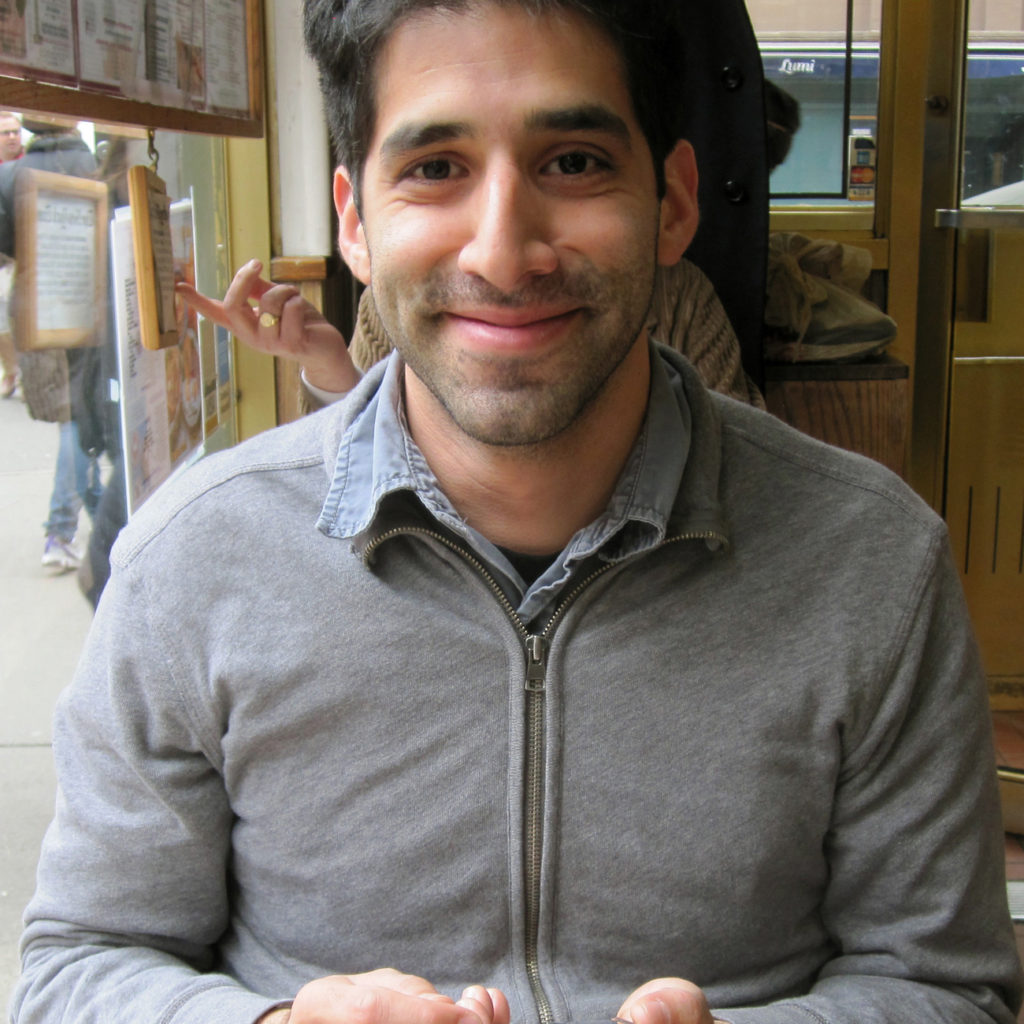 John Peña on Daily Geology:
Every day for the last seven years, I have made a drawing about my day. In each, I attempt to record a memorable or noteworthy moment. The drawings are graphite on paper and measure 9" x 12". I often exhibit these drawings in galleries and museums and have recently started publishing annual books. My newest installment, titled Daily Geology: Year 2015, contains 365 drawings from January 1st through December 31st of 2015. The interior is printed in black and white on cream paper with a color cover. It is perfect [adhesive] bound and measures approximately 6″ x 6″ x 1.125″.
With Daily Geology, I am trying to record moments of my life as honestly and unapologetically as possible. I write about my struggles with anxiety, depression, and interpersonal relationships. I write about moments of elation, boredom, confusion, and banality. I do so in a slow and gradual manner and, in this way, no single entry carries that much importance. It is only when they are put together that they gain a momentum to illuminate a larger story, one that hopefully evokes an appreciation for the ordinary and daily experiences in my life.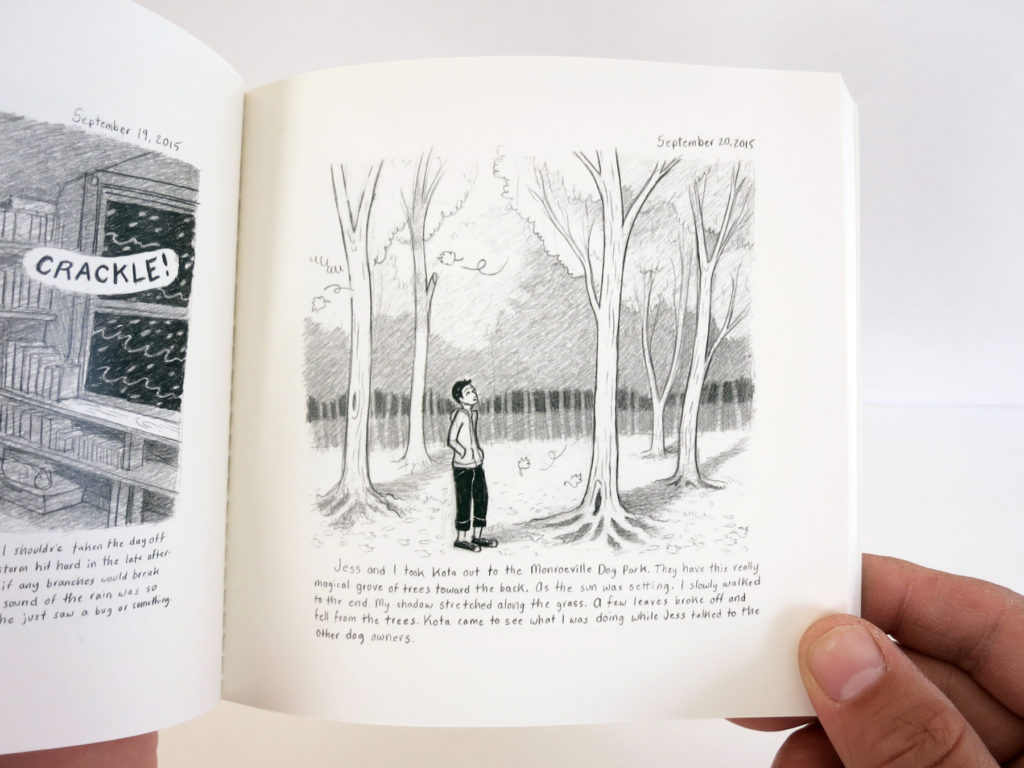 Price and Purchasing Method: 
Copies of Daily Geology: Year 2015 are available for purchase at John Peña's website. The books are $25, or $20 for students—use the promo code "Student" at checkout to receive your discount. Peñas previous book, Year 2014, is also available for $20.