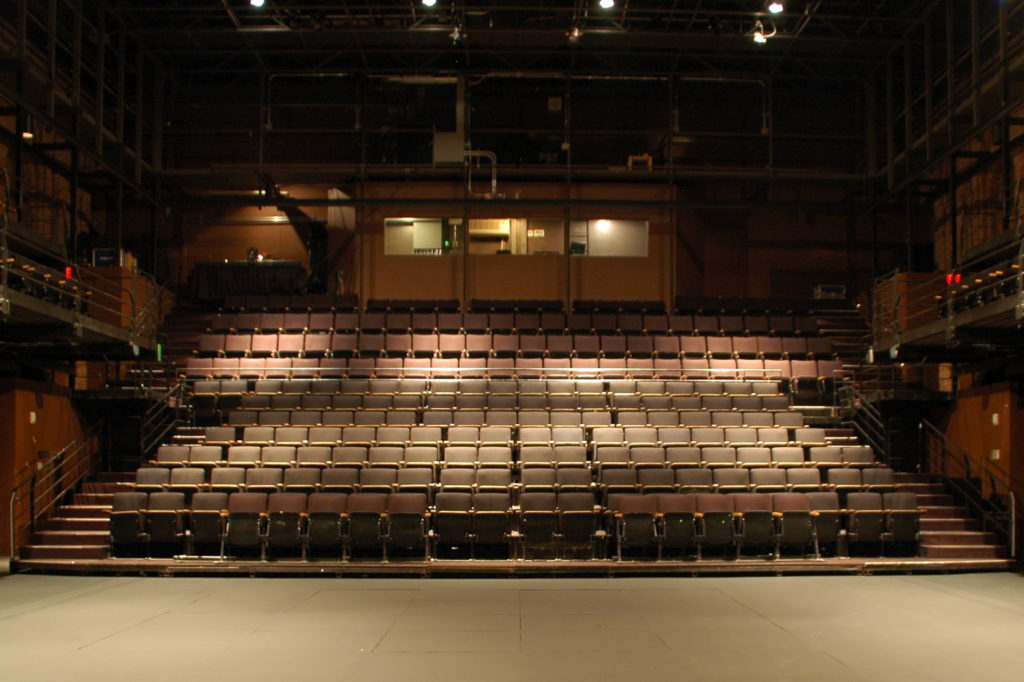 Today we're introducing the beginning of a longer series of art coverage produced through a partnership between The Glassblock and the New Hazlett Theater. Over the course of nine months, The Glassblock will be presenting independent previews and reviews of the New Hazlett CSA Performance Series. Read on for more details.

I'm not much of a cook, but something about joining a local farm share became suddenly appealing to me one day several years ago, and after a bit of research I settled on the right farm and the right package: vegetables only, not too pricy, a convenient delivery drop-off, and one that came recommended by friends. Once a week I would head up the hill to a friendly stranger's front porch. I would find the large, dewy cardboard carton assigned to me from among the others in the stack. And opening it, I'd transfer the vegetables into my bag one by one, identifying each as I held it in my hand: bok choy, fennel, a leafy bundle of radishes. It felt good to walk home with this haul. It meant a week or more of fresh, seasonal produce; it also meant a direct investment in small-scale local agriculture and a direct investment into community.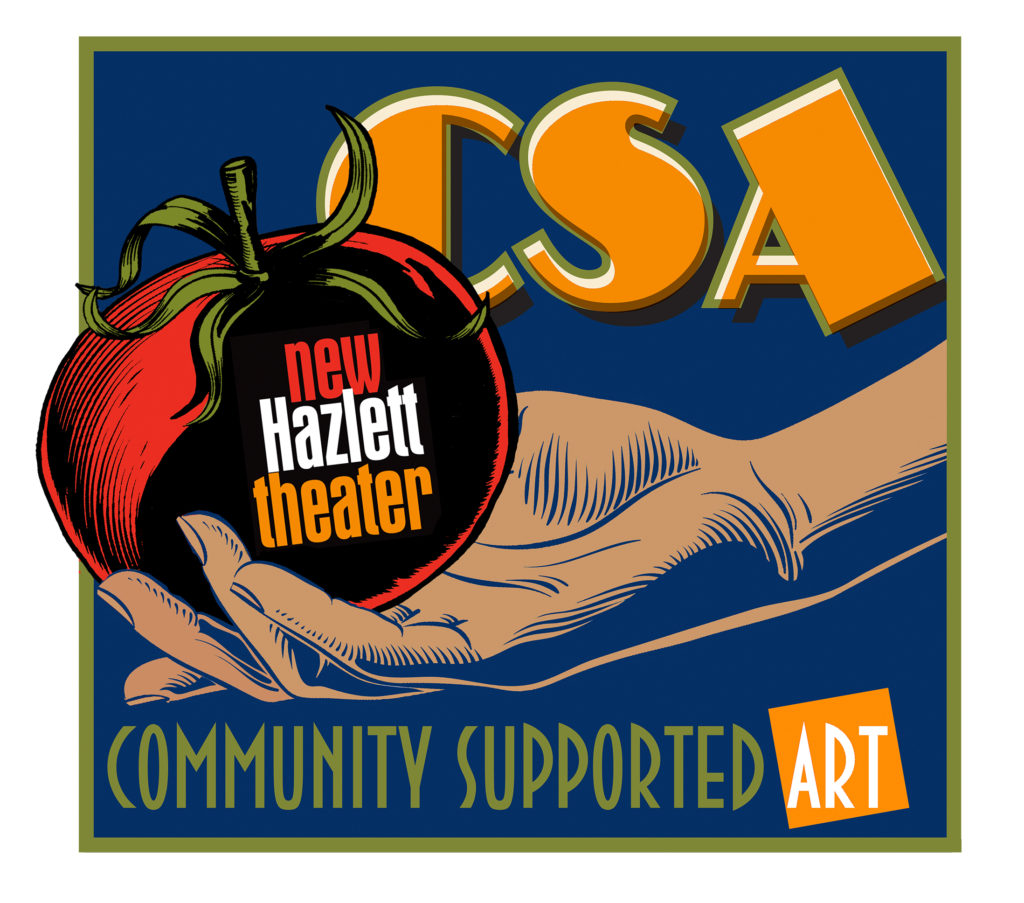 It's this combined spirit that inspired René Conrad, executive director of the New Hazlett Theater—the performance venue founded in 2004 and housed in the history-rich Richardson Romanesque former Carnegie Library in Allegheny Center—to launch a slightly different spin on the CSA in 2013. The New Hazlett's Community Supported Art Performance Series is the first and only performance art-specific share program in the country. (The visual art-specific CSA PGH, an unrelated local venture, also began in 2013, one of several that emerged after a pioneering Saint Paul, Minnesota project before it).
Shareholders of the New Hazlett CSA Performance Series, like with a farm CSA, buy shares of a local undertaking and in return receive a box of quality surprises. "Whatever comes, they're ready for the adventure," New Hazlett director of programming Bill Rodgers said after leading me on a recent tour through the cool, quiet theater. But in addition to enjoying the fruits of unique performance art, shareholders are also seeding broader growth for Pittsburgh culture. The CSA program has become a successful incubator for emerging Western Pennsylvanian artists who might otherwise be overlooked or denied a chance to take root. And from dance to visual art to music to theater and any combination thereof, the keywords of the New Hazlett CSA program are "emerging" and "new." Is the artist or company in a prime, emerging position to most benefit from this level of support? Is the proposed performance a novel, original work? And is it perhaps experimental, pushing Pittsburgh art somewhere new?
Applicants who make it through the competitive selection process are given a stipend, funds to be used for technical assistance from a pre-selected pool of stage designers and craftspeople, and an equipment budget to, say, purchase lumber for their show and rent a truck to deliver it in. [Disclosure: The Glassblock's arts and culture editor David Bernabo was a CSA artist in the program's third season.] They're provided assistance in stage lighting, sound design, and building project timelines—basically "a package with which they can go out into the world and continue making their art," Rodgers described. Though the majority happen to live within Allegheny County, any resident of a broad, 18-county Western Pennsylvania region may apply. And the theater's selections are broad in their own way. "We don't want it to be a static thing," Rodgers said. Artists sometimes ask him what precisely New Hazlett is looking for in the submissions it receives. "And I say, 'What do you got?'" he affirmed, grinning gamely.
For its 2016-2017 season, the New Hazlett will host five separate performances from seven artists who were chosen due to their proposals' uniqueness, feasibility, and professional development potential. And The Glassblock will be following alongside, as we partner with the New Hazlett in documenting this fourth year of the CSA Performance Series. Throughout the season, we will be meeting with each of the artists and bringing you a brief profile of them and their work in the days before their opening performance. Then, we will publish a considered review of each, folding in feedback from local experts in related and not-typically-related disciplines. We hope you'll enjoy this series, which will begin with the CSA's first delivery in October through its last in June of 2017. Below, read a bit about each of this season's performances, with artist photographs provided by Renee Rosensteel. And, if you're ready to reserve yourself a ticket for one or a couple shows—or to jump in with a CSA share for the entire season—click here.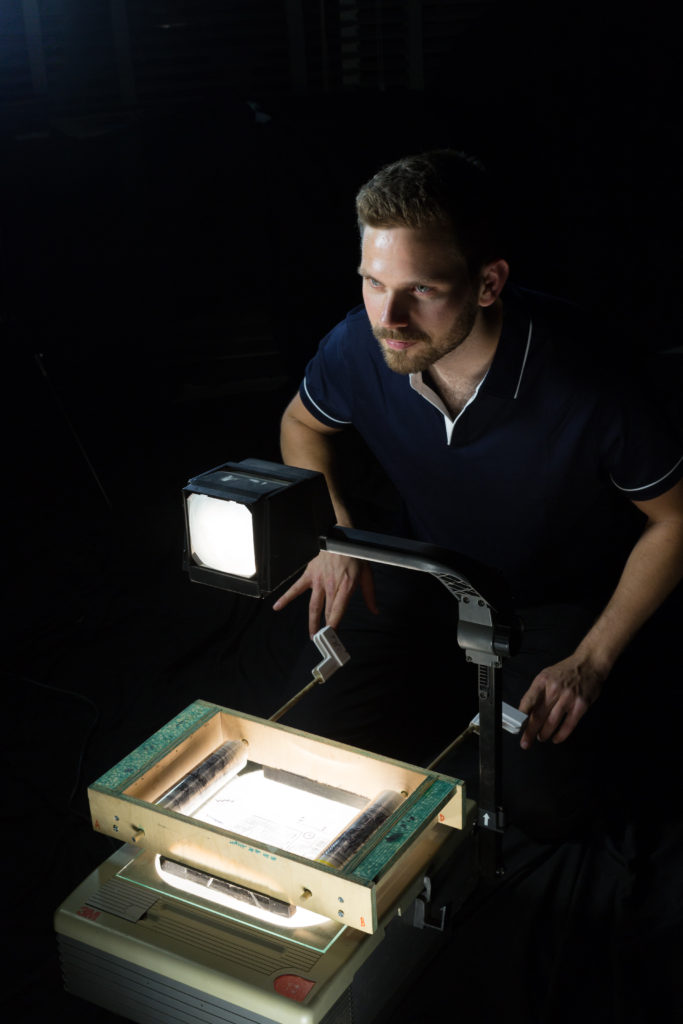 Cole Hoyer-Winfield
Life is made up of cycles: Days and nights replay, our mistakes repeats, and plants grow and die outside in the garden. It's the same story just about anywhere you go. Unless, that is, you're in Molina and midnight is drawing near…
Through hand-drawn projections, shadow puppetry, and live music, Midnight in Molina transports viewers to a mystical realm where the earth unravels and dreams come to life—a moonlit town where nothing is what it seems.
October 20, 2016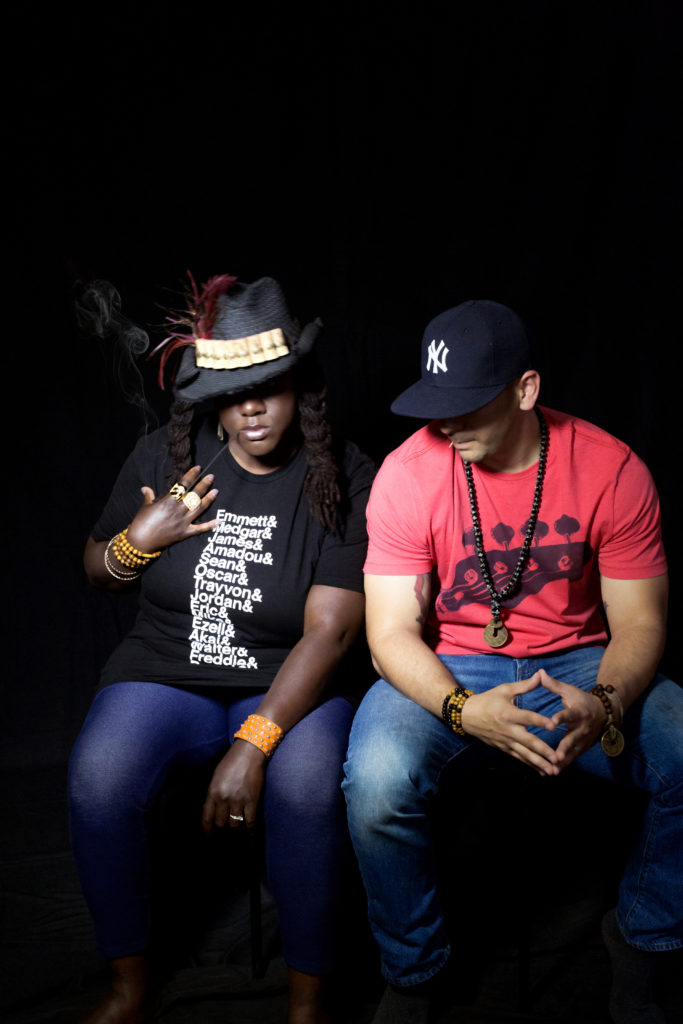 Drs. Tameka Cage Conley and Jason Mendez
Redemption Sons is hope. It is change. It is a parent's soul split in two and fused back together again. An African American mother from Louisiana and a Boricua father from the South Bronx engage in an experimental call and response "duologue" as they weave a story of memory, healing, and empowerment.
December 8, 2016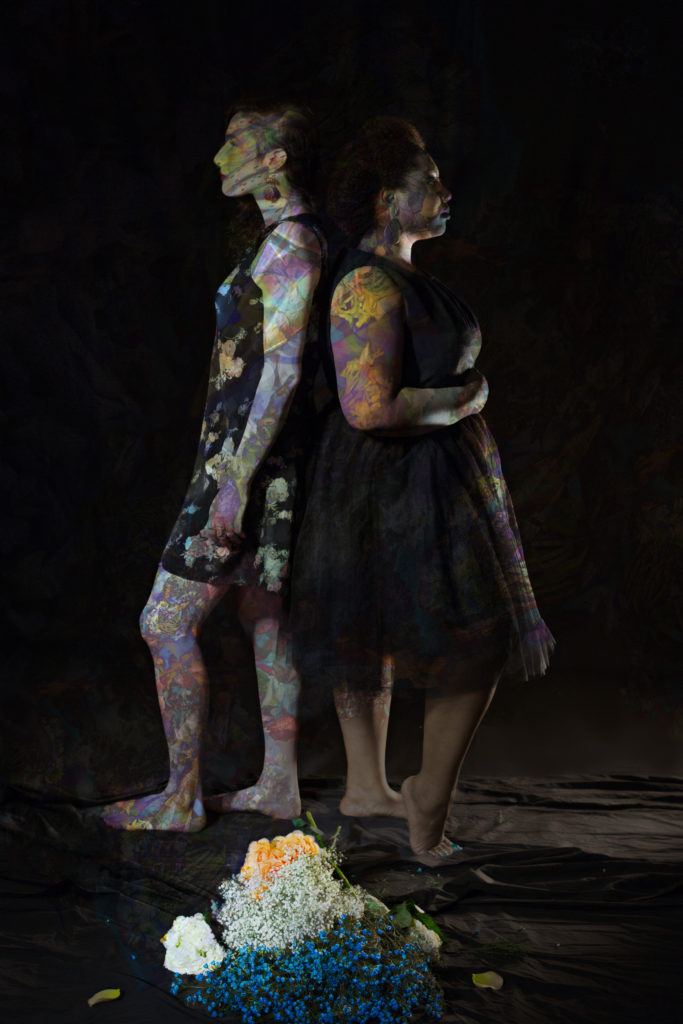 Anqwenique Wingfield and Julie Mallis
A Love Supreme combines classical music with jazz and soul. Inspired by John Coltrane's melding of bee bop and free jazz, and influenced by a legacy of black women in classical music, Groove Aesthetic takes the audience on a journey through love, death, and womanhood. Explore the works of Dorothy Rudd Moore, Florence Price, and new music by Anqwenique Wingfield with visual art by Julie Mallis.
February 16, 2017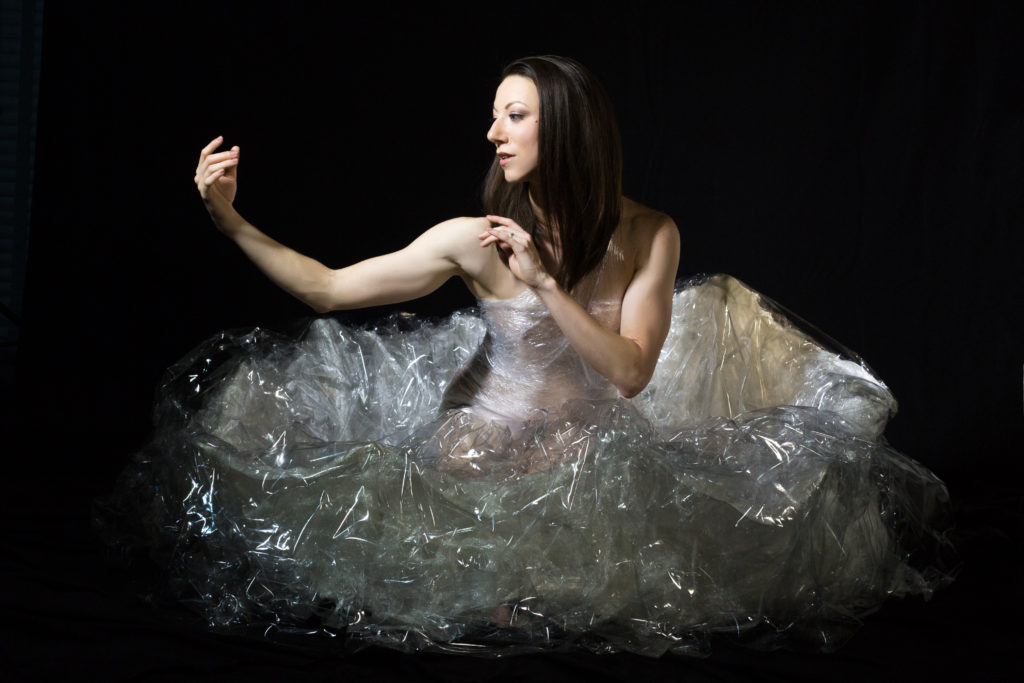 Lindsay Fisher
What are the experiences that define a life? Over Exposed takes us on a hysterical, heart-wrenching journey of discovery. This is more than an evening of dance. This is a collection of the doubts, insecurities, everyday joys, and small victories that make up one woman's life, told and presented to you from the inside.
April 6, 2017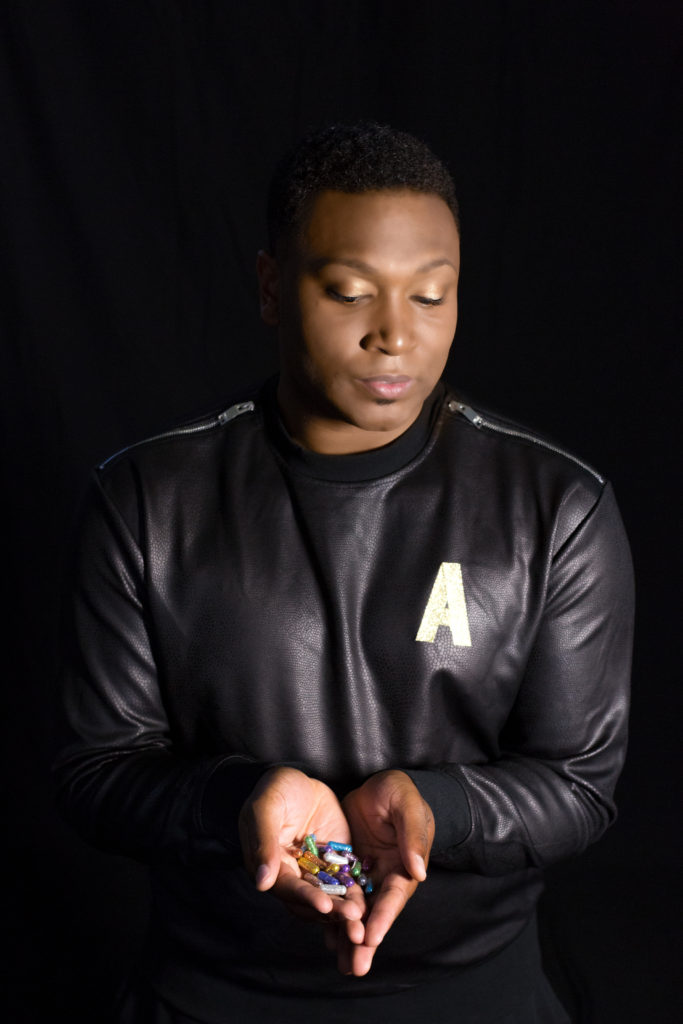 Monteze Freeland
"When I was 25, a therapist told me that I was retarded." Kalopsia is the delusion of seeing things as more beautiful than they actually are. Both courageous and comic, this daring new musical takes a look inside the world of mental illness in the black community. Kalopsia is a no-holds-barred journey into a surreal world of music, healing, faith, and glam.
June 1, 2017