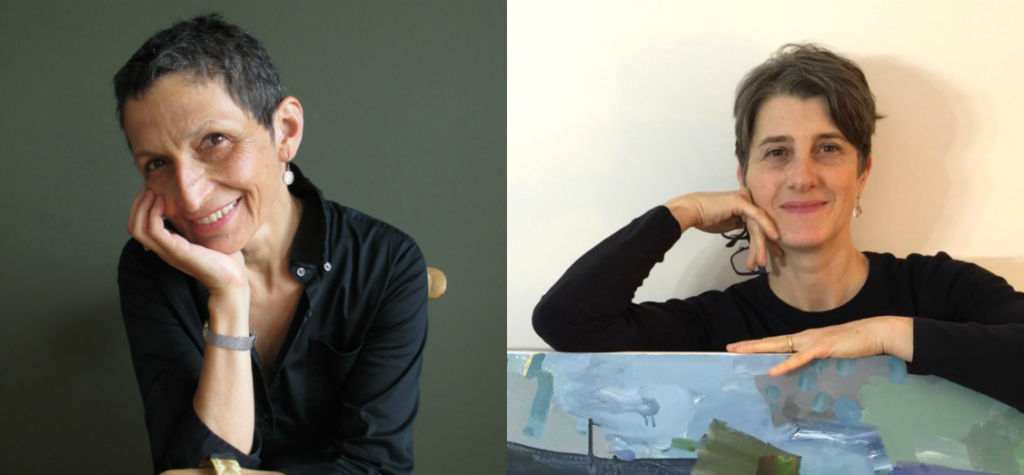 Often, contemporary operas are performed a few times and then relegated to archives, but As One, a 2014 chamber opera for two voices and string quartet, has seen sustained life, with upcoming performances in Denver, New York, St. Paul, and, beginning this Saturday, locally at the Pittsburgh Opera.
Central to As One is the story of Hannah, a protagonist whose experiences growing up in America and beyond are shaped by the fact that she is transgender. Giving voice to Hannah are two singers who represent different times in her life—baritone Brian Vu and mezzo-soprano Taylor Raven—and their solos and duets reconciling an internal discord with the outside world weave in and out of the performance of a string quartet presented in a relatively spare staging.
As One was conceived and composed by New York-based Laura Kaminsky, with co-librettists Mark Campbell and Kimberly Reed.
Kaminsky is married to visual artist Rebecca Allan, who is represented locally by the James Gallery. In the lead-up to the Pittsburgh (and Pennsylvania) premiere of As One, the three of us linked up for a discussion about how two artists maintain their shared lives domestically and artistically. How do you navigate these spaces? How does collaboration work out? But we found ourselves quickly moving on to the work itself—and especially the political nature of much of their individual and collaborative output.
After the startling victory of Donald Trump, Steve Bannon, and their entourage, there exist very real threats to the funding that makes the National Endowment for the Arts and the National Endowment for the Humanities possible. Musicians and artists in Pittsburgh, and all around the country and the world, have re-engaged in discussions on the function of art during a time of heightened political anxiety. Can political art actually reach and influence an audience? Can the abstract nature of some art forms be successfully translated into political action and education? These questions were fresh in my mind after recently participating in an episode of the NAT 28 podcast, and they informed my discussion with Kaminsky and Allan.
Below is a lightly edited transcript of our phone call.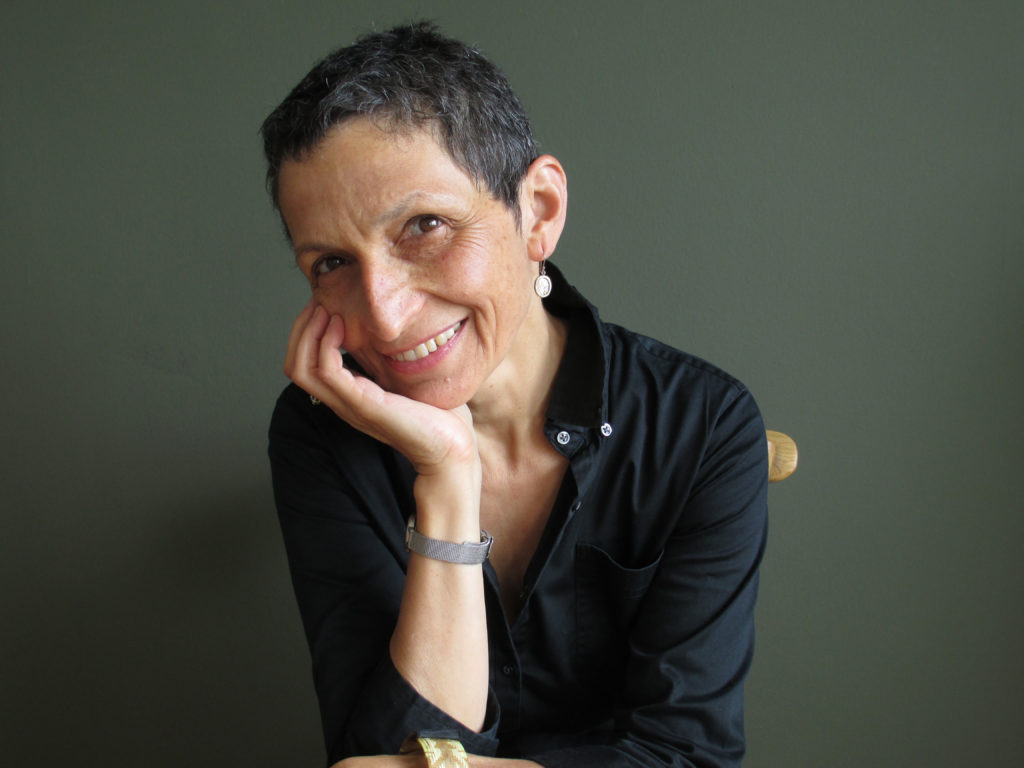 David Bernabo: Can we talk a bit about the levels of abstraction in creating music and creating visual art? 
Rebecca Allan: The vocabulary of our disciplines is rich and there are dimensions of it that we share that have to do with an abstract structure—how color and form and texture interact apart from any of the "literal content" of the work.
Both Laura and I teach. When you teach, you need to take a step back and think about how you're going to articulate what this composer is doing or what this artist is doing—just formally—and then, how do you enter into a conversation about the content on their work.
Laura Kaminsky: When I teach composition, developing professional composers, I very often use visual art metaphor and analysis as a way for composers to think about their own creative process and how they build their sound world.
DB: Environmental issues play a part in both of your artistic outputs. What is the draw to grounding your work in the environmental themes?
RA: The subject of my work is primarily my response to the landscape—all different types of landscapes. I'm very drawn to wild places, where you actually witness how proportions of nature interact. The real subject of my work is how to make an equivalent on the canvas of those forces that underlie what we see on the surface of the ground or river.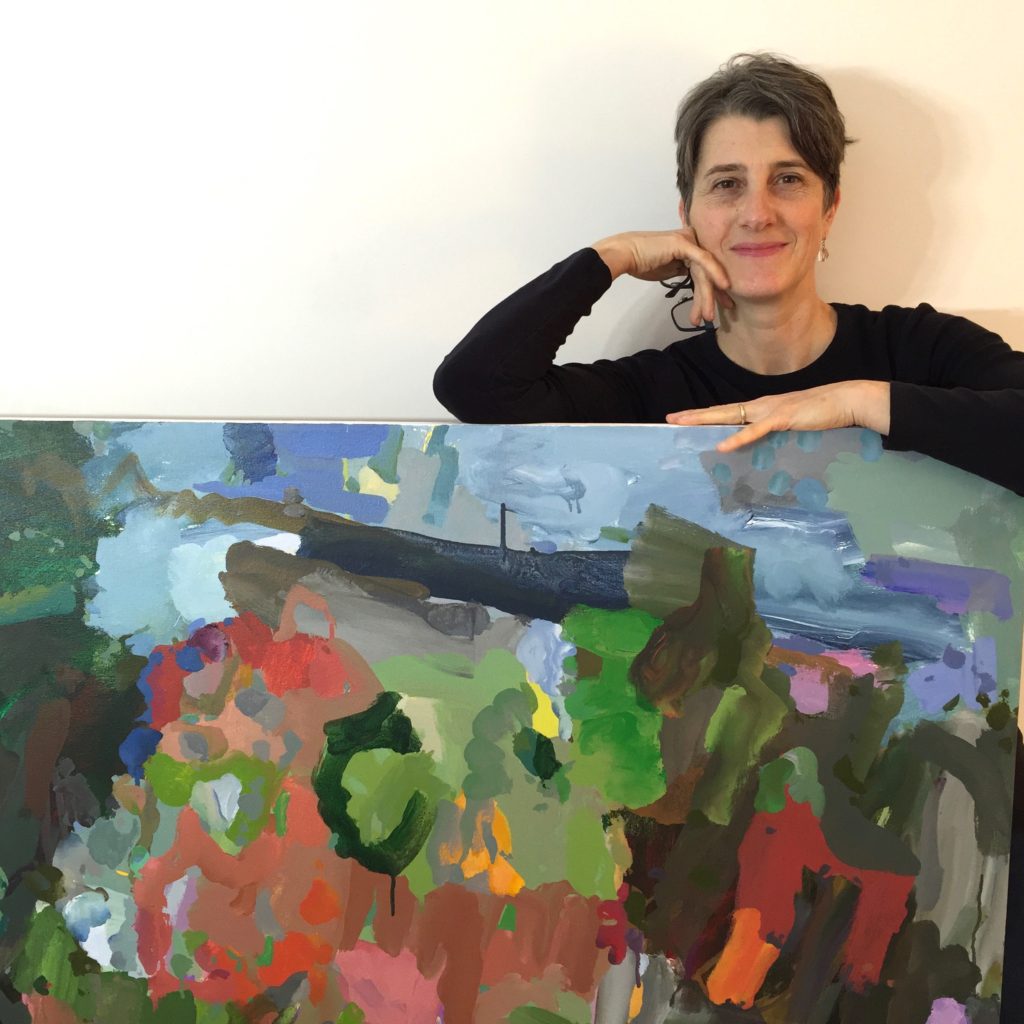 DB: Are you interested in pure abstraction?
RA: No, I want there to be a reference to the landscape. It may look like complete abstraction, but usually there is a visual reference in the bend of a line or the way that shapes suggest a mountain or a trail of a river.
DB: I'm interested in the intended impact of making work about climate change and the environment. Is there a personal need or drive to work through the issue with your art or do you think that politicized work can influence the viewer's mindfulness of a social justice issue?
LK: Rebecca was just talking about how her inspiration comes from the landscape and some of the work is more literal and some is more abstract, but there is always a sense that the work is a response to the natural world.
With music, it is clearly more abstract, but I've taken nature and the natural world as a source of inspiration for most of my life as a composer. As the issues around sustainability and climate change have become more foregrounded in the public discourse, I've been moved to write pieces specifically addressing the issues.
Of course, the sound world is as abstract as an abstract painting, but there is a message there that is mostly to stimulate the listener. The thrill is when there is a response and a dialogue in response to experiencing the work.
Years ago, I wrote my percussion concerto Terra Terribilis. There are structural metaphors in the piece about the challenge to the environment, the ozone movement, the glacier movement. They each created their own sound worlds, and they worked as completely abstract musical pieces, but because of the title and the sound worlds, they did become a statement.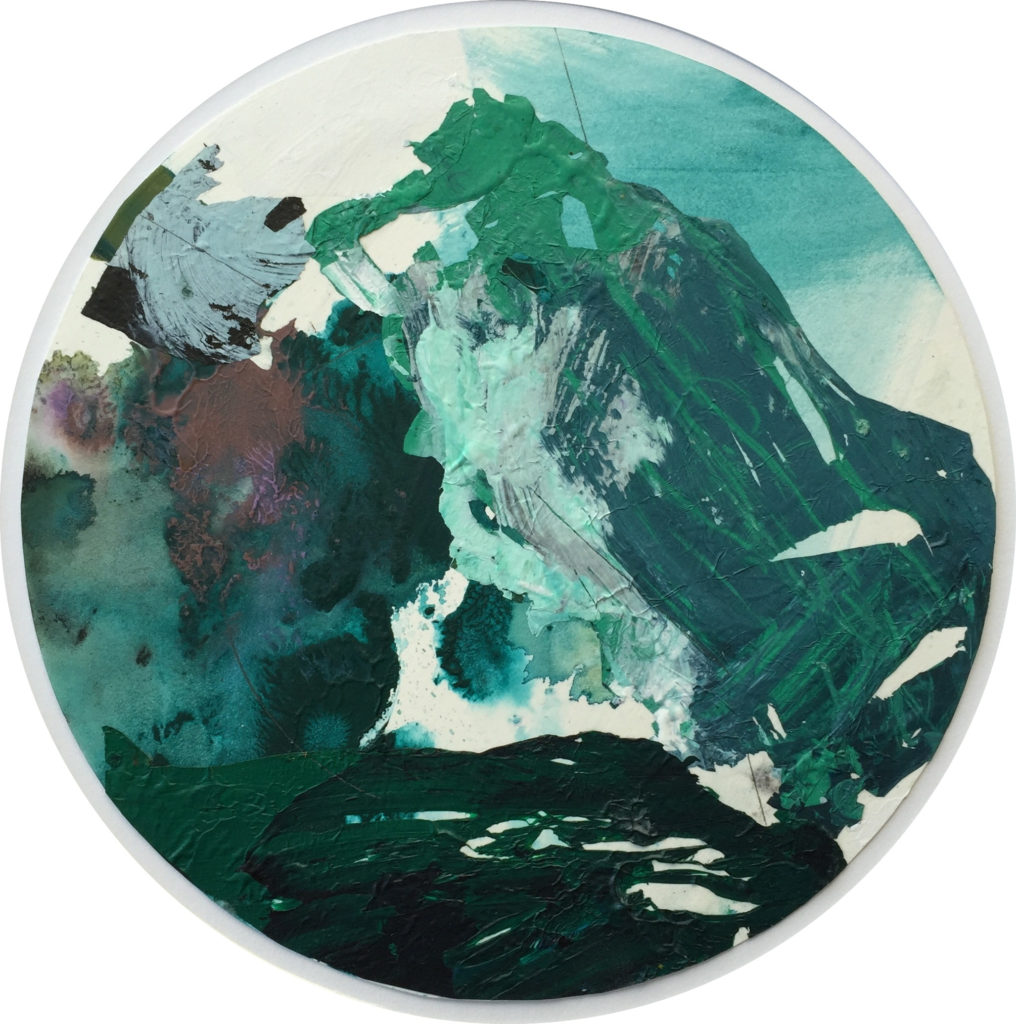 RA: We've been thinking about [this topic] with a real sense of urgency and concern. We collaborated on a couple of music, art, and environmental science performances. One thing that underlies my paintings and our collaborations is that we're not creating horrific images that are documenting the destruction of climate change. The work itself has a sense of beauty, because I feel very strongly that art is, first and foremost, a path toward knowledge through the experience of beauty.
LK: The second big project that we did [together, The Crossroads Project,] was the brainchild of a climate change specialist [Robert Davies] who wanted to stop giving scientific lectures that were dry and rational and wanted to reach people on a more emotional level. He thought to invite a string quartet to accompany his lectures, which led to him realizing that he wanted original music and original images that weren't just [documentary photographs]. So, Rebecca and I were invited to participate in building an hour-and-ten-minute theater piece in which there is a scientific lecture that is integrated with projected imagery and music. That piece has been touring internationally for about four years.
What we like to do  is have engagement with the community. We'll have conversation with the local organic farmers, the sustainable living guild on campus, local politicians, environmental rights activists. There's room for dialogue where the art becomes an entry point and then the conversation extrapolates from the art to larger societal issues.
DB: Do you see those conversations as being an actual part of the piece?
LK: My string quartet, which is embedded in The Crossroads Project, exists as a concert piece and has been performed on concert programs where the title of the piece implies that the music deals with environmental issues. But it exists as an abstract string quartet. Rebecca's paintings can exist as an exhibition. When we're most excited when we are engaged in a community and there is a symposium and there is conversation about collaboration. If we are in a flood-driven environment, there may be conversations about excess water. If we are in an arid climate, there may be scientists talking about the lack of water. If we are presenting work at a university, we talk about how a university can be a good citizen. The types of plastic bags, paper towels, and light bulbs used by a university, which is basically a small city with 40,000 people, can have a major impact. The most exciting types of these projects is when the pure art is the centerpiece and these other dialogues are circling around the art.
DB: In Pittsburgh, I've seen two things with local chamber ensembles: an urge to figure out how to effectively engage politically with the community and a hesitancy to disrupt a good thing by introducing politics, despite beliefs.
LK: It's an important conversation to have—in fact, I just had it with the composition seminar. The week after the election, a lot of students came in writing protest pieces, [thinking] "I've never been so alive; I have so much music to write because I can't believe the world," and others came in and had done no work at all. I had to have the conversation with them: "Some of you have been frozen by the shock of the election results. Some of you have been energized by it. And both of those responses are completely correct." I think the same is true for artists and ensembles and venues and exhibition spaces. It's fine to be overtly political and it's fine to not be. We're all products of the society in which we live. I think it just has to come from an honest place.
Just today, I finished a piece [in which] I was struggling with why I should write it now—because I'm feeling very angry, frozen, and worried about the state of our country and the world. I had a commission to write a duo for flute and piano, and it seemed like, why would anyone want to do that right now? But [the piece] was due, and I couldn't find my way into it. Then, I had my inspiration. I tried to call the White House to register a protest, and the White House open phone number has been shut down. So, I decided to take the number, (202) 456-1111, and use those numbers as pitch content with zero being a rest. That became the structural motif for the piece, which has painfully wishful music and frenetic, angry music. It came out of my being a living person in society and feeling not happy with society. But, basically, it is an abstract piece of music.
DB: You have used voice and language in the past, but is the concept of writing an opera, like As One, a more recent interest for you? And do you find that text allows you to convey the nuance of message more directly?
LK: I had never really thought about writing an opera, but one day, I [felt I] had to write this opera about a transgender person finding themselves. It felt like it was a story that needed to be sung, and the idea stuck with me.
I had the great fortune of meeting and working with the married couple Sasha Cooke, mezzo-soprano, and Kelly Markgraf, baritone, on a Shostakovich project, and we loved working together. I had one of these wake-up-in-the-middle-of-the-night ideas about writing a chamber opera where Sasha and Kelly, together, would play a transgender character finding herself. They'd share the role throughout. They loved [the idea], and that's how the idea was born. It felt like a specific story for our time, because people are thinking about gender-fluidity in a way that hasn't been so open in the past in our society. It's also a metaphor for the universal truth of who we are and how do you be yourself.
When you have such great librettists as I had in Mark Campbell and Kimberly Reed, then if I don't find a great way to set their texts with music, I've really failed. They wrote the most beautiful libretto that gave our character humor and poignancy and anger and confusion and honesty all at once. So, my job was to find the right music to support their beautiful libretto.

As One premieres February 18, 2017 at the Pittsburgh Opera and runs through February 26.