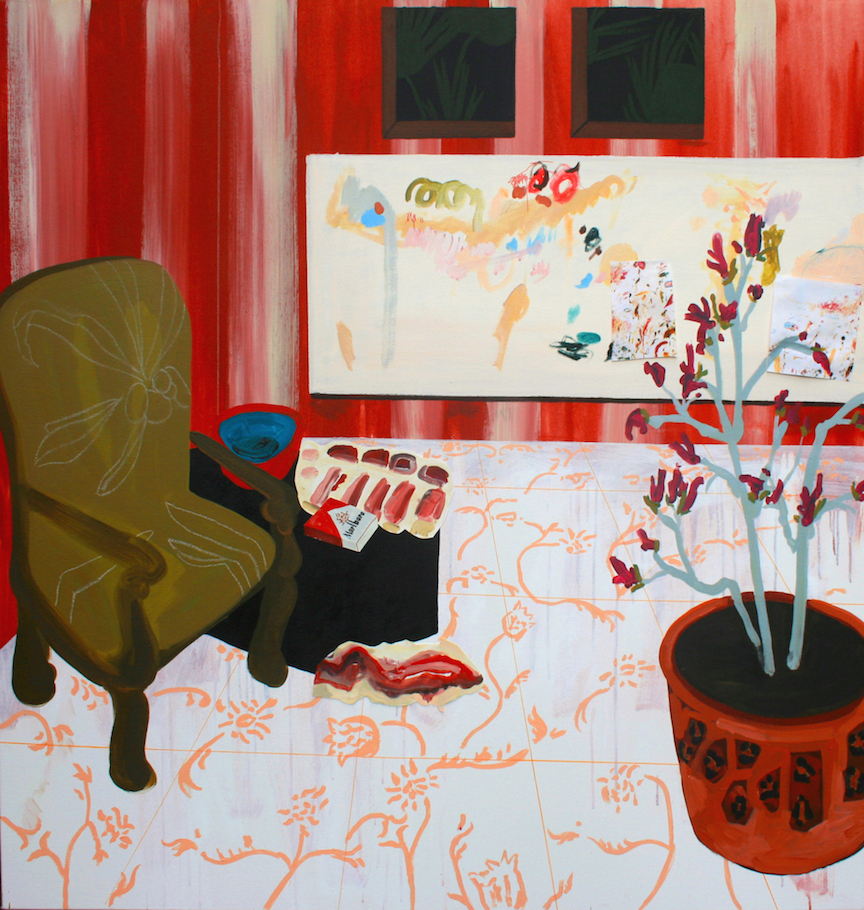 In our series Buy This Art, we showcase works created by Pittsburgh artists—all available for purchase—for readers who wish to support local creators and Pittsburgh's art market.

Artist Tate Leone is a recent Studio Art BFA from Carnegie Mellon University. Her Window Series paintings use collage elements to create rooms and environments that reference certain times and places, blending her own life experiences with other artists' fictions.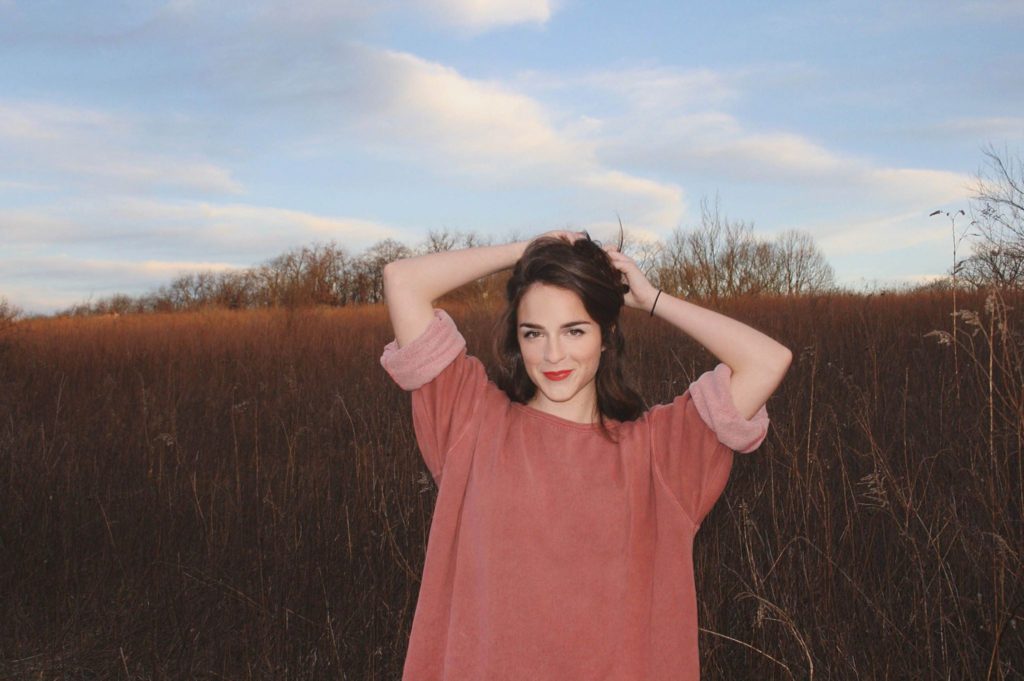 Tate Leone on Twombly's Favorite Gem is a Ruby:
This work was largely inspired by my grandmother Ruby's living room in West Palm Beach, Florida. I looked to her furniture and the dynamics of her space for the architecture of the room depicted, while pulling color and mood inspiration from Cy Twombly's work, as well as the photoshoot done of Twombly's house for Vogue in 1966 by Horst P. Horst. At this time, I was coping with the passing of my grandfather, Robert Leone, who smoked two packs of Marlboro Reds a day. This piece emerged as a combined emotional mind space of my biggest idols and their characteristics—Ruby, Robert, and Cy.
Price and Purchasing Method: 
$2,200. Acrylic and collage on canvas, 60″ x 60″ x 2″. Contact Leone here if you'd like to purchase this work.