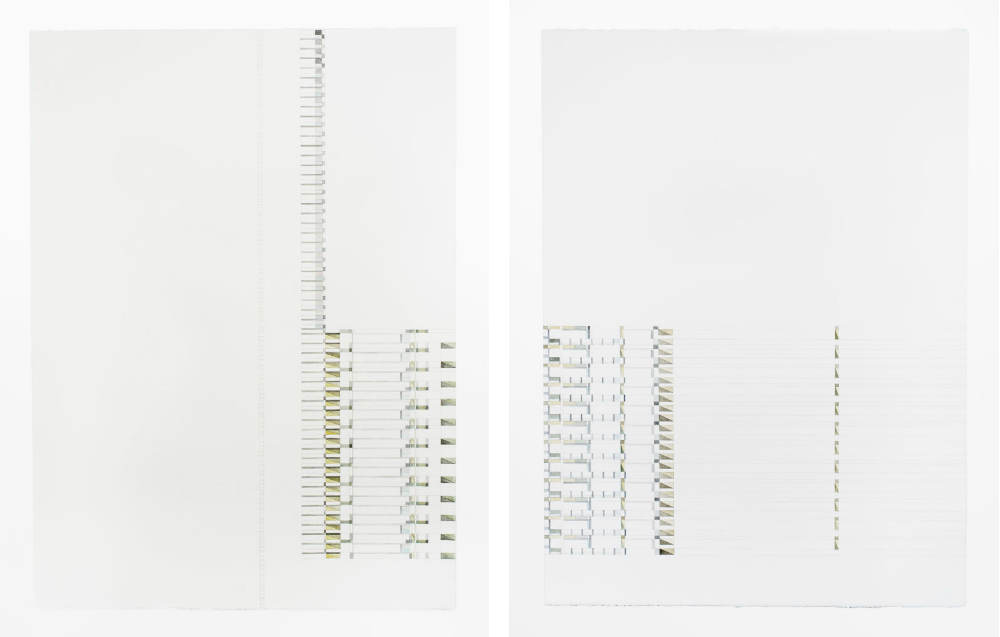 In our series Buy This Art, we showcase works created by Pittsburgh artists—all available for purchase—for readers who wish to support local creators and Pittsburgh's art market.

Last July, we stopped by artist Kara Skylling's studio as she was preparing work for her Non-Material Effects of Material Processes exhibit at UnSmoke Systems. For this latest round of Buy This Art, we feature two pieces from that show, both exhibiting Skylling's minimal and precise use of line and color. Her work explores pattern and process found in urban landscapes and architecture through the creation of deconstructed compositions and images using line, form, and color with a focus on process, repetition and materiality.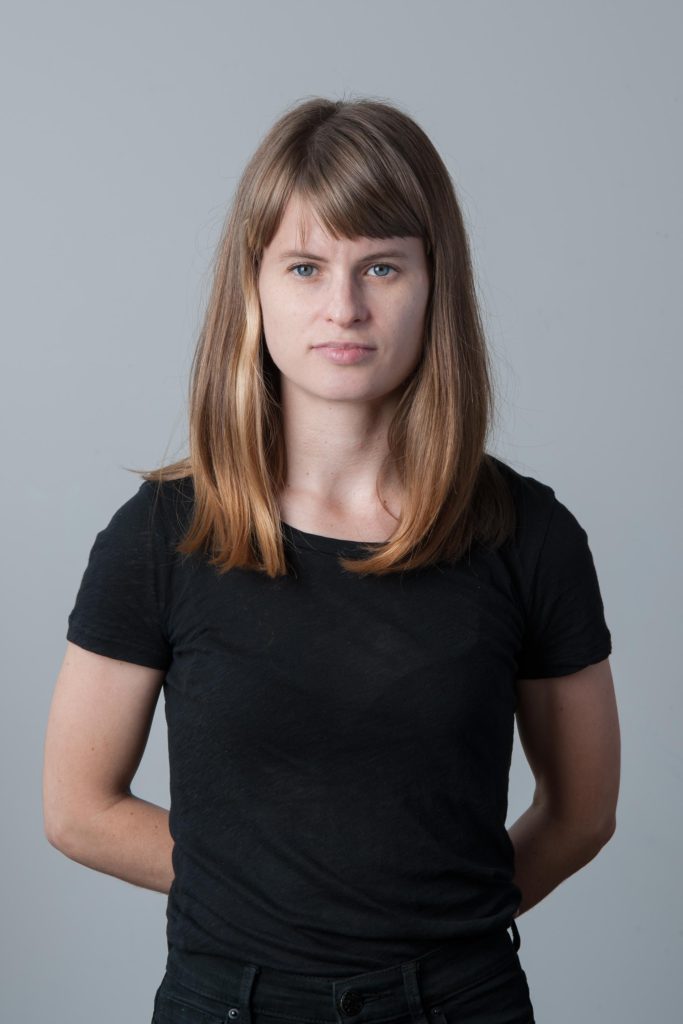 Kara Skylling on Determined by Space I and II:
Determined by Space is from a series of works that explores our physical and emotional relationship with and in space. Depicted as drawn moments on paper, these works considered being: as self, one, individual. Being in or within: as looking inward, entering into something or someplace, becoming smaller, allowing the self to be overcome. The pieces attempt to build a relationship with space that draws within while extending beyond, creating a spatial partnership with both the internal and external self.
Price and Purchasing Method: 
$1,200 each. This work can be purchased by contacting Kara Skylling here. Artwork specs: 22×30 each (unframed), graphite, and watercolor on paper.