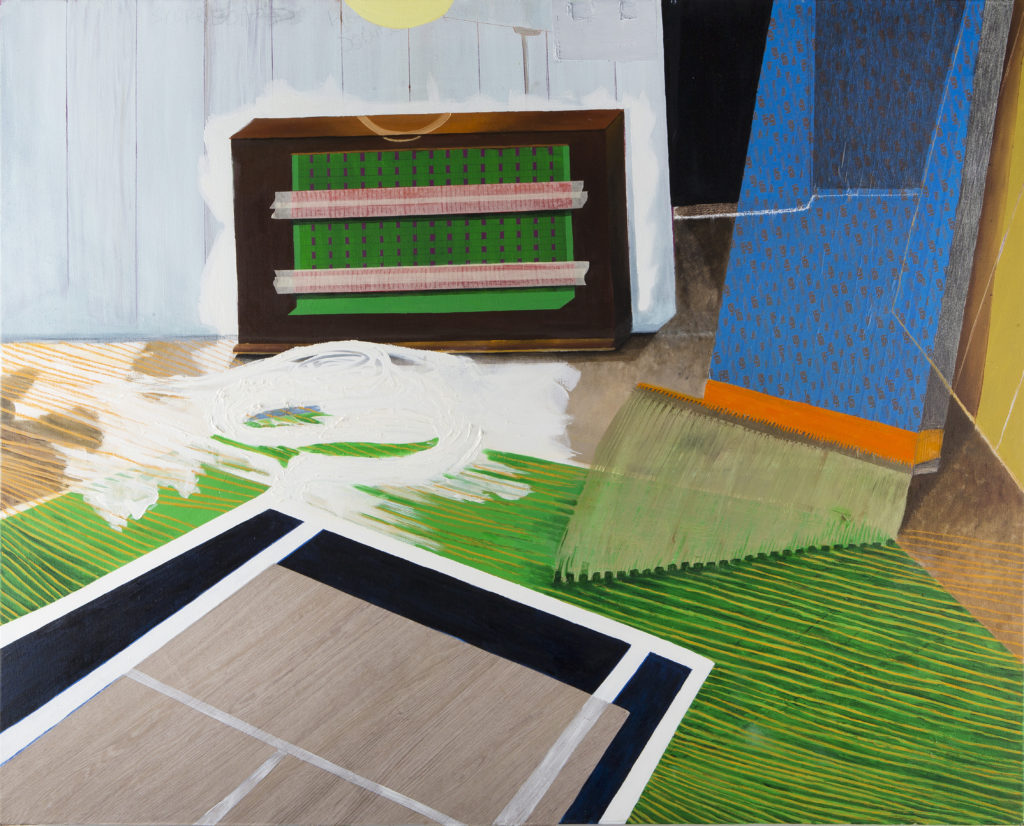 In our series Buy This Art, we showcase works created by Pittsburgh artists—all available for purchase—for readers who wish to support local creators and Pittsburgh's art market.

Graduating from the Alabama School of Fine Arts and earning a BFA in Painting from CMU's School of Art, Jamie Earnest is one of the more prominent young painters making a mark in Pittsburgh. Earnest's style mixes the abstract and the figurative, playing with patterns, dimensions, and material—often introducing into her paintings subtle collage elements. Recently, Earnest has exhibited in Pittsburgh, New York, and in Alabama, including Great Waves II at Revision Space, AQUA ART Miami via Revision Space, and as part of The Andy Warhol Museum's Exposures series. Earnest's debut solo show Your Home or Mine? opened in June 2016 at Cindy Lisica Gallery, and The Mine Factory is currently hosting her solo show Holes in Real Space.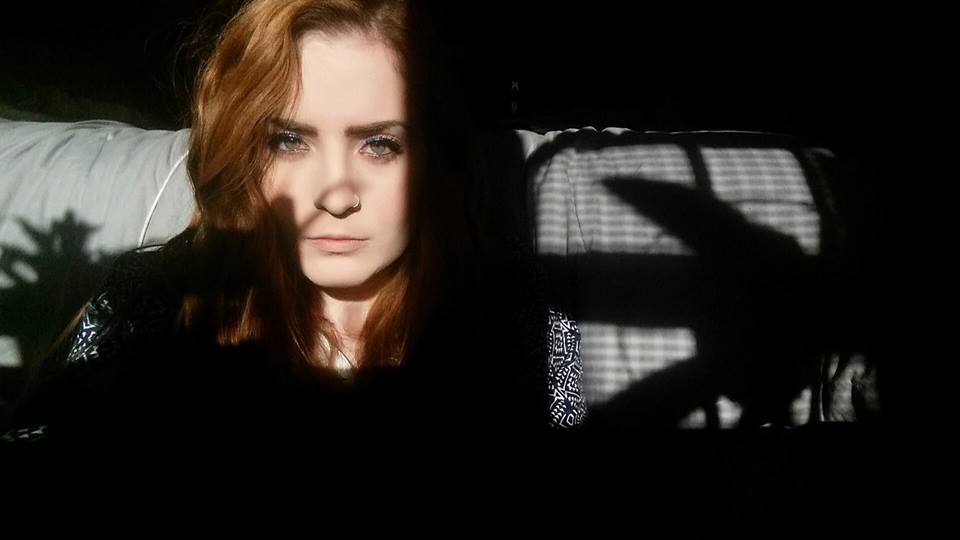 Jamie Earnest on Hockney's Game Room:
This piece, which was featured in my small exhibition at The Andy Warhol Museum in the spring of 2016, stemmed from when I wanted to create a painting of my childhood playroom, which was just my basement. As I was painting, I looked often to David Hockney's work. In the midst of making this piece, I decided that I wanted to explore what Hockney's game room might have looked like based on his paintings. I then came up with the hybrid of my childhood play space and Hockney's painting play space—making it Hockney's Game Room.
Price and Purchasing Method: 
$4,500. This work can be purchased through the Cindy Lisica Gallery. Artwork specs: 48″ x 60″; oil, tape, chalk, graphite, contact paper.