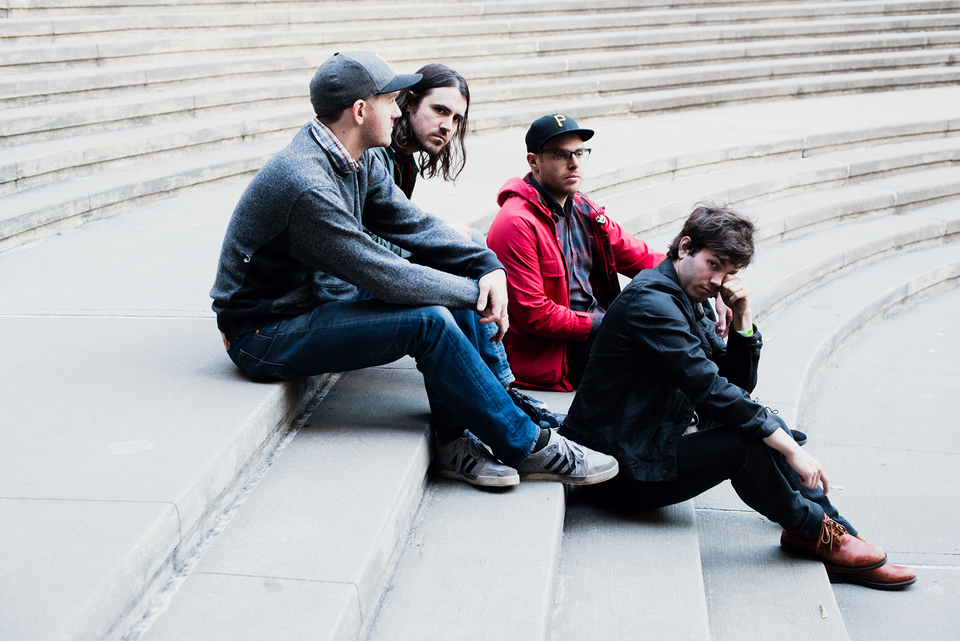 It's a bit surreal when the music of my youth, that strain of largely male-dominated, white, garage rock revival/dance-punk/indie rock that blossomed in the early- to mid-aughts—now locked away on dusty hard drives and quaint CD-Rs—resurfaces as the listicle and think piece fodder coursing the internet content nostalgia circuit. The bands that seemed so vital and thrilling as I first discovered them have slowly been reduced to a palette of influences, touchstones, and styles for a whole new generation of musicians to fully embrace or to try on for an album's worth of songs.
But when Pittsburgh rock band The Gotobeds skip across punk microgenres, they do it with a reverence. These aren't millennial nostalgia vampires, or short-sighted noobs relying on familiar contours to guide all their musical choices for them. They're old hands at this. They share a love and a thorough understanding of the same music I dug during my formative years of Deciding to Care About Music. And they commit to it like it's 2003, which is to say, when I listen to the quartet's searing sophomore release Blood // Sugar // Secs // Traffic, I feel like I'm 15 again.

Approximately my age and a Pittsburgh music scene lifer, lead singer/songwriter/guitarist Eli Kasan shares my fondness—in his case, a commitment—to nervy indie rock. It makes perfect sense, considering he has spent significant time in two of the city's most revered underground bands. As a teenager, Kasan was the co-lead guitarist and singer of dance-punk brats The Mary Celeste, a group that pulled liberally from contemporaneous New York acts like The Rapture and Radio 4 as well as post-punk/indie rock forefathers like Wire, Gang of Four, and Pavement, establishing themselves as an early mainstay of the Mr. Roboto Project in Wilkinsburg. Subsequently, Kasan and Gotobeds guitarist Tom Payne both joined local cult Stooges-esque mutant hardcore band Kim Phuc, a band whose live shows are still the stuff of local lore.
Kim Phuc dissolved in 2012, a year after the release of their first official full-length album, Copsucker, but Kasan and Payne, along with bassist Gavin Jensen and drummer Cary Belback, had formed The Gotobeds as a side project three years prior. Soon, they found themselves playing local venues, and the occasional month-long national tour, scraping together a setlist of songs that combined Kasan's penchant for smart-ass intellectual lyricism with skittering art punk compositions, anthemic guitar heroics, and the boozy cynicism of The Replacements. Set to cycle through the lifespan of a traditional Pittsburgh rock band, instead their music found its way into the right hands at the right time.
Gerard Cosloy, Matador Records co-founder and manager of seminal '80s Long Island punk label Homestead Records, which dropped early releases from bands like Big Black, Sonic Youth, and Dinosaur Jr., had been a fan of Kim Phuc, and he followed up with Kasan and Payne after hearing the The Gotobeds on DJ Terre T's Cherry Blossom Clinic, a show on Jersey City-based independent radio station WFMU. After a promise to the band that, if they molded their setlist into an album, Cosloy would release it on his boutique label 12XU, the result was The Gotobeds' 2014 debut Poor People Are Revolting. A thrown-together, lightning-in-a-bottle album, Poor People Are Revolting distilled early-aughts indie rock noise, a post-punk urgency, and a Pavement-like sense of loose guitar into 11 tracks. Praise from the likes of Brooklyn Vegan and NPR led to a tryout with revered Seattle label Sub Pop, who signed them in April of 2015. On June 10 of this year, they released Blood // Sugar // Secs // Traffic.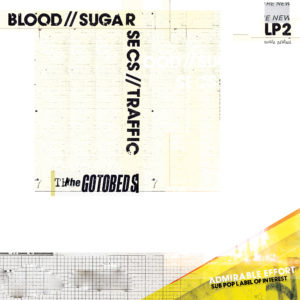 Uncluttered and uncomplicated, the album's tightly-wound riffs are stitched together with an improvised sense of build and release, a thundering rhythm section, and Kasan's lyrics, which walk the thin line between anarcho-punk chanting and hooky showmanship. Early highlight "Bodies" is a good snapshot of the band at their best, with chugging punk riffs that allow for squealing guitar solos to fill in the gaps, while Kasan ruminates about the instability of the human form in his fragmented, abstract lyrics ("My thoughts will never die like my body, my body"). "Brass Not Rash" is a splendid facsimile of Is This It-era Strokes, an adrenalized roadrunner of a song with twinkling guitar figures and a feeling of of stubborn helplessness about retaining authenticity: "I can be bought, but not sold!" Kasan howls. From there, the album hurtles downhill from the slack rock funeral march in "Rope," to the glitchy art-damaged vibes of "Why'd You?," taking a quick breather for the quiet, J. Mascis-inspired ballad "Red Alphabet." The shit-kicking boozer's anthem "Cold Gold (LA's Alright)" is a spiritual successor to the group's biggest hit to date, "New York's Alright (If You Like Sex & Phones)," a gutter rat glory hole that has Kasan firing off like a dive bar Walter Cronkite: "Dateline: she's got my gold in her mouth/cold gold."
Blood // Sugar // Secs // Traffic is the well-oiled culmination of their career to date, a response to the hype of being anointed by some of American underground rock's biggest figures with a lacerating scythe of muscular, melodic, and restless guitar music tempered with humor, intelligence, cynicism, and self-deprecation.
Instead of an out-of-touch revivalism or a showing-off of their influences like merit badges, The Gotobeds give a knowing wink: Their music can contain a litany of heady ideas and music geek wonkery (and thanks to Kasan and Co.'s songwriting, it surely does), but baked into every fiber of their production and performance is the vibe of a late night house show set, thirty beers deep. For fans of 2000s indie rock and all that it represented, The Gotobeds aren't a nostalgia act—they're the real thing—and theirs is rock music that's worth listening to in 2016. Very loudly, while partying extremely hard.