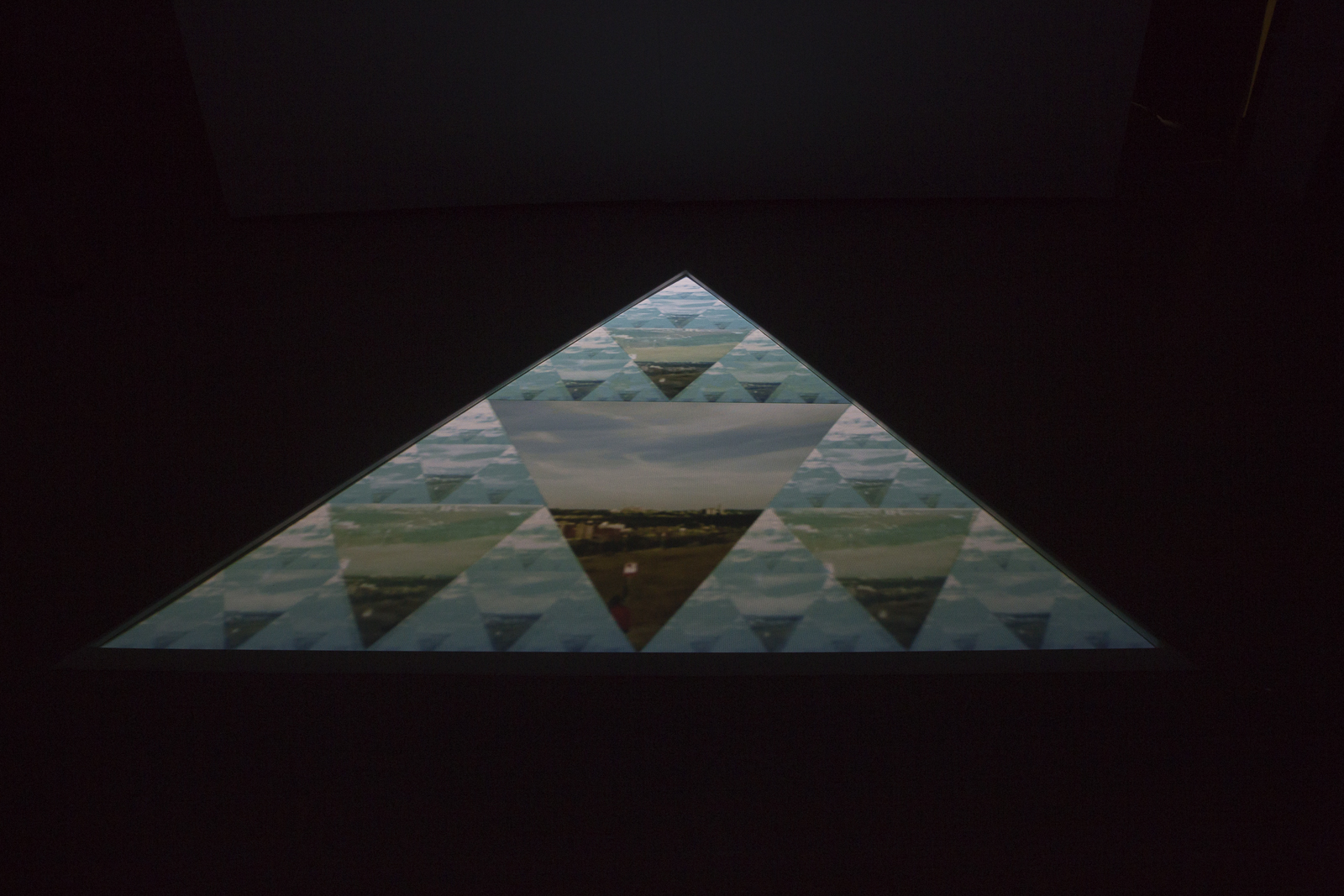 Carnegie Museum of Art Curatorial Assistant Hannah Turpin spread her wings this spring, curating The Seen and The Unseen for Neu Kirche Contemporary Art Center, running from April 1 through May 27. After a happening opening weekend, Turpin took some time with writer Sally Deskins to share her thoughts on formulating this three-artist exhibition exploring "the boundary of space and place as it relates to experienced environments," as well as coming to Pittsburgh from New York, her feminist curatorial philosophy, what Neu Kirche offers the arts community, collaboration as a key to success, and more.
[This email interview has been lightly edited for length and clarity].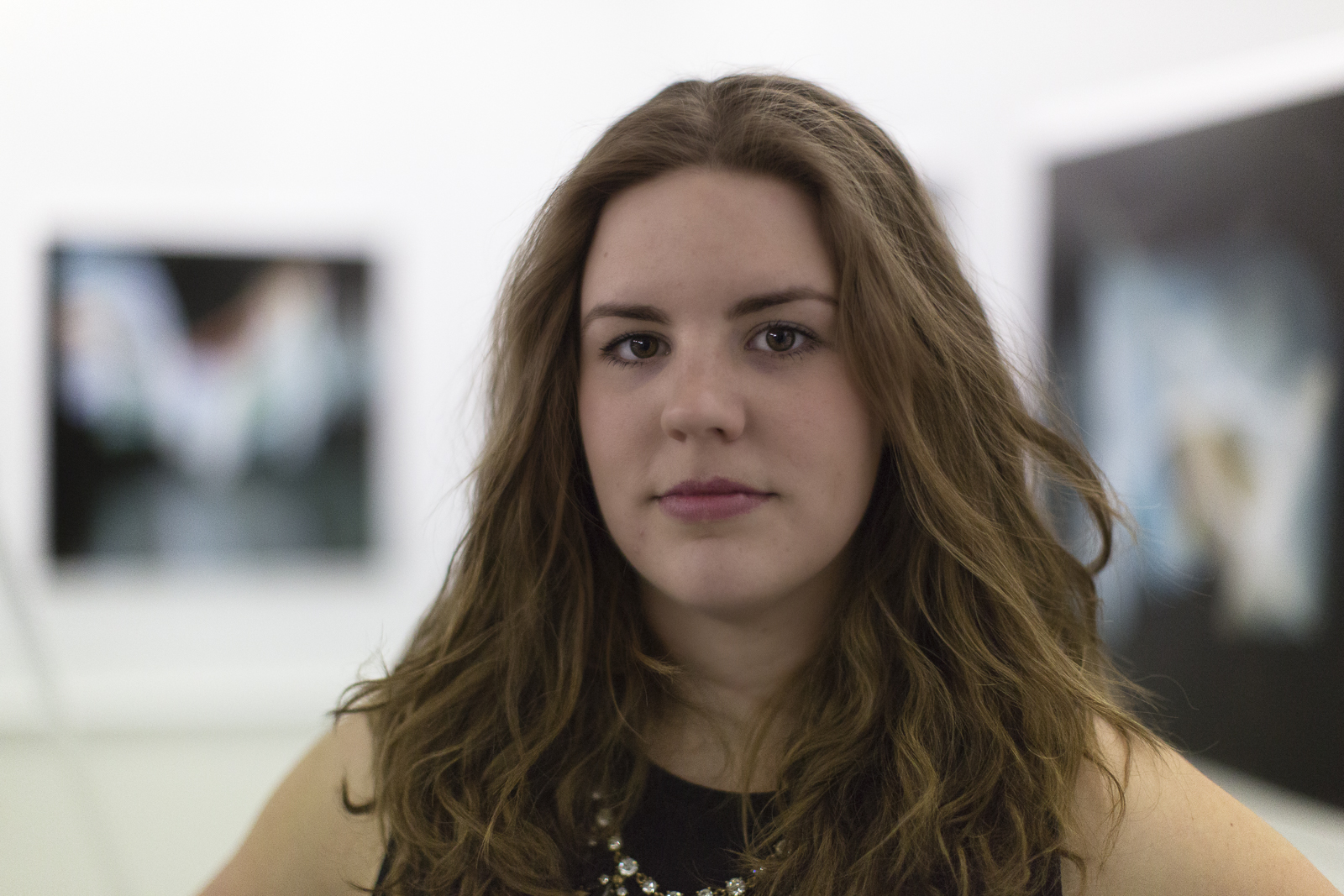 Sally Deskins: You have vast experience in curatorial departments, from various institutions in New York, to your current post at the Carnegie Museum of Art. What did you see in Pittsburgh's art scene that made you settle here?
Hannah Turpin: Pittsburgh was a brand new adventure for me as my experience with the city was very limited before moving here. But what made me so confident about jumping into the art scene was that I had heard and read a lot about the more recent cultural hype in the city and the booming community of local artists and galleries amongst the already established museums. It's still an evolving scene where art and community members are at the forefront of shaping it, and that is a thrilling environment to be a part of. Since being here, I've observed some strong pockets of support within the various outlets for art experiences, but what seems missing still is a sense of cohesion and open engagement between them. One thing that was so exciting about getting the opportunity to work at Neu Kirche was that I could personally work to try and merge this gap between the museums and galleries and become a more active and aware Pittsburgh art enthusiast.
SD: In your bio, you note your scholarly interests include "feminist theories and discussions around representations of race, gender identity, sexuality, class, ability, and other areas of social marginalization." Do you have a curatorial philosophy or mission that you're working with to provoke certain conversations with your curating at the Carnegie?
HT: Fortunately, both of the curators I directly serve at the Carnegie have interests not too far removed from my own, allowing me to promote and engage the museum in conversations around both artistic equality and socially critical dialogue. Some of my research at the Carnegie has involved identifying gaps of inclusion and diversity within their contemporary art collection, which, like many museums, exposes problematically low percentages for women artists, artists of color, and queer-identified artists. But there is support in the museum at all levels to address this issue, and I hope to be a part of that progress. So not only is working on exhibitions—like the upcoming Forum show for Alison Knowles (Fluxus artist and poet well-known for her performance art) as well as this summer's photography department exhibition Strength in Numbers, which highlights a range of artists, including Zanele Muholi (a black, lesbian, South African artist whose project Faces and Phases documents the South African LGBT community) and Newsha Tavakolian (a Muslim Iranian photographer whose work in this show depicts her experience on the Hajj pilgrimage to Mecca)—a great beginning to pursuing my philosophy, but my work with rethinking the collection and how better to present visitors with a more honest depiction of the history of art is the core of how I hope to make my mark as a curator.
SD: How did you come to curate for Neu Kirche, and how does your curatorial philosophy play a role in The Seen and Unseen?
HT: Neu Kirche is a wonderful organization in that it embodies an atmosphere of inclusivity and really serves as a connecting point for various players in the art field. Through curatorial connections, I was able to meet with Lee Parker, the director, at Fiona Amundsen's opening and become involved with NK early on in my Pittsburgh life.
Given both the preset guidelines of the project and the interests of the artists, my curatorial philosophy was not able to play as large of a role in this exhibition as others. The significance of my role was really more about finding a common voice to connect the three NK studio artists and facilitate a space for each of their works to shine while also serving a larger, cohesive purpose.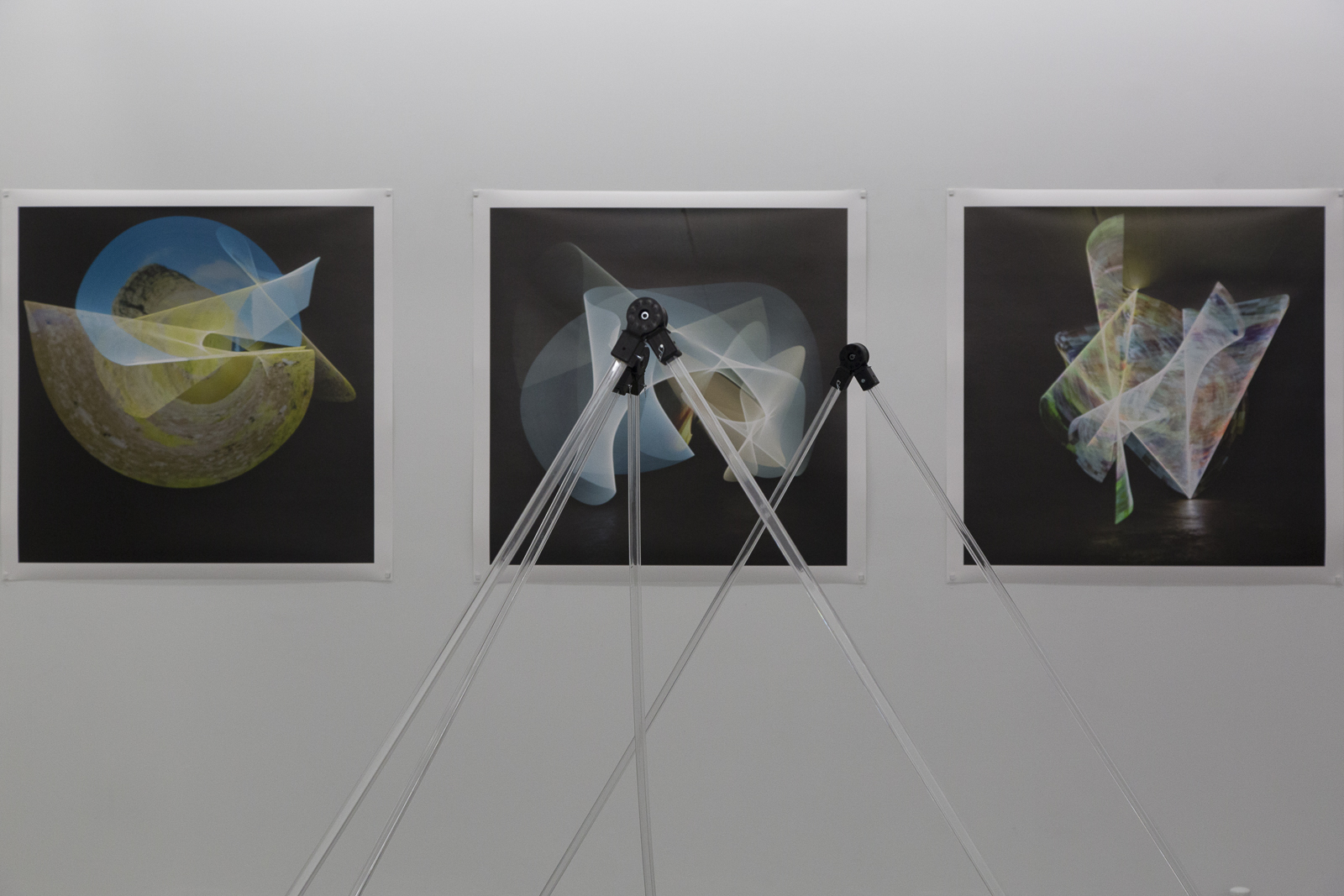 SD: Do you think Neu Kirche provokes conversations in a different way than the Carnegie?

HT: What I think is unique and valuable about Neu Kirche is that it offers a flexible space for forum and experimentation among artists, primarily local, and art supporters. Attending the events is always an enlightening experience as you begin to see familiar faces and start to build relationships with people who are also curious about the Pittsburgh art scene and focused on promoting an engaged creative atmosphere. While the Carnegie is able to pose questions, feature artists, and build exhibitions at a much larger scale, in my opinion, the intimacy gained at a smaller institution like NK is a real benefit in that it really has the power to be a mover and a shaker in the local community. It's the whole idea of balance between the big and little picture. Both are critical to each other and keep the cycle moving.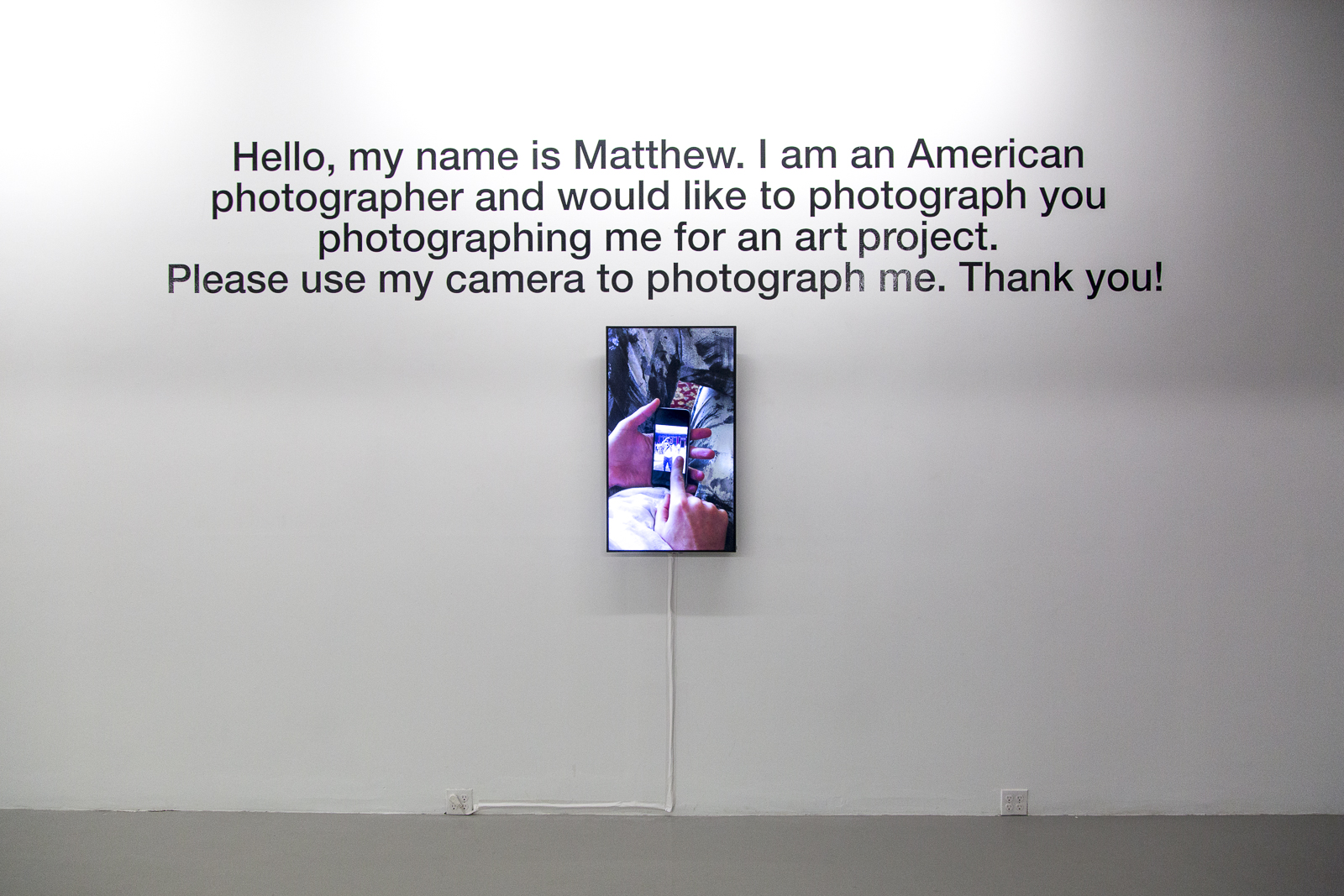 SD: You write in the exhibition statement: "A boundary that straddles the degrees of narrative, voyeurism, perspective, and medium platform, these works combine physical/digital presentations to expose the manipulatable and transitory reality of every spot at which we stand." Why was this important to address and what do you hope viewers get out of it?

HT: "Important" is a loaded word, but I guess what I think is valuable or intriguing about experiencing this exhibition is that it presents a unique way to look at the world and your placement within it. So often it can feel like you're living in an isolated bubble far from all these glorious environments elsewhere. But by sharing in the experiences of the artists as described through the visual, it feels as if an understanding of what that place feels like is able to be gained. That certainly may sound ambitious, but I think posing the potential for that situation will help open people's minds to read into the different landscapes—the Arctic, China, Pittsburgh, or anywhere else. It is enough to get people thinking about how a place can affect us and how even as we become removed from it and remember it, the place has influence in our lives and relationships.
SD: In the catalog essay, you describe exquisitely the relations between the art and each of the artist's perspective and work—Lori Hepner's recreated photographs and LED light paintings exploring memory and climate change; Jimmy Riordan's digital and physical triangles exploring "the immeasurability of place" with specific points in Pittsburgh; and Matthew Conboy's layered digital photographs challenging the insider/outsider binary. How did you navigate curating the works together to form the exhibition, and in the specific space of Neu Kirche?

HT: One of the set definitions of the exhibition was that it had to present new work from each artist. Fortunately, they all shared a through line of landscape and location as related to a personal experience. From then on, my role of curating was about emphasizing that theme within their art and working with them to consider displays that would heighten that idea and experience for the audience member. Individually, their work could speak to such a wealth of considerations and visual reference points, but to make the space one of engaging dialogue, the presentation had to allow each installation a platform to voice its participation in that idea. And thus, while some group shows have the artists' work mixed amongst each other, these became more multi-part single works whose full scope was interrelated and unable to be divided.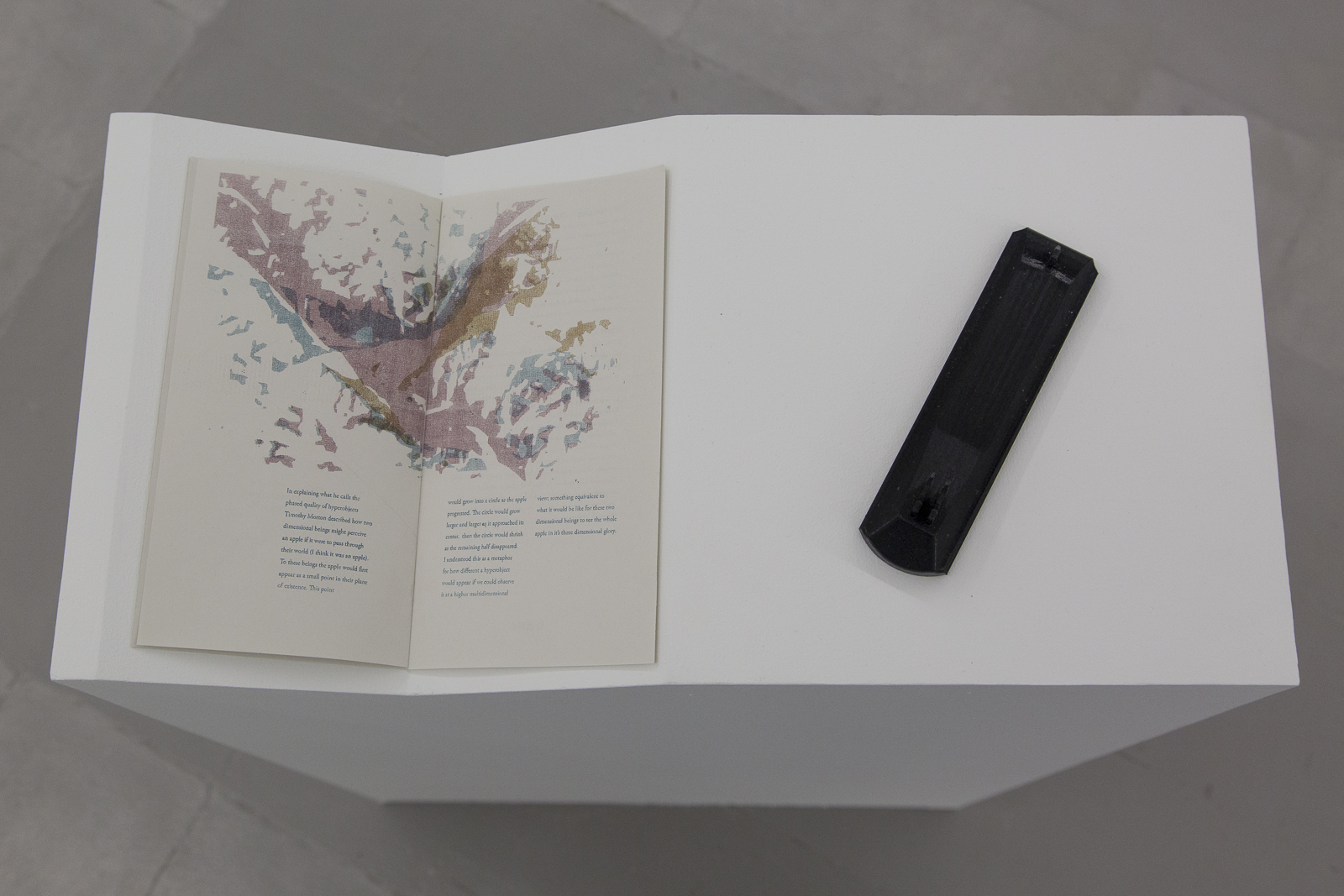 SD: Did you collaborate with the artists to curate the exhibition, or any other individuals or organizations? How do or might collaborations play a role in your work and the Pittsburgh art community?

HT: I can't speak for all of Pittsburgh as I feel an opinion on collaborating is personal and not tied to a community setting, but for me, collaboration is key to success. I strongly believe that it is impossible for just one person to be an expert at everything and it takes teamwork through joint positivity and productivity to achieve the best results. From the beginning, I established an open forum relationship with the artists where I kept them updated on my ideas, and in turn worked with them on the development of their work. It never hurts to at least consider something new, even if you go a different direction in the end. Additionally, this show benefited from the incredible assistance of Jeph Gurecka, an experienced installer recently in town after working in New York for over twenty years. Having his input and problem solving on the logistics of the exhibition were critical. Each player brings a different asset to the production of a show, and letting open conversation be a core foundation of that collaboration ensures that everyone's interests are well served.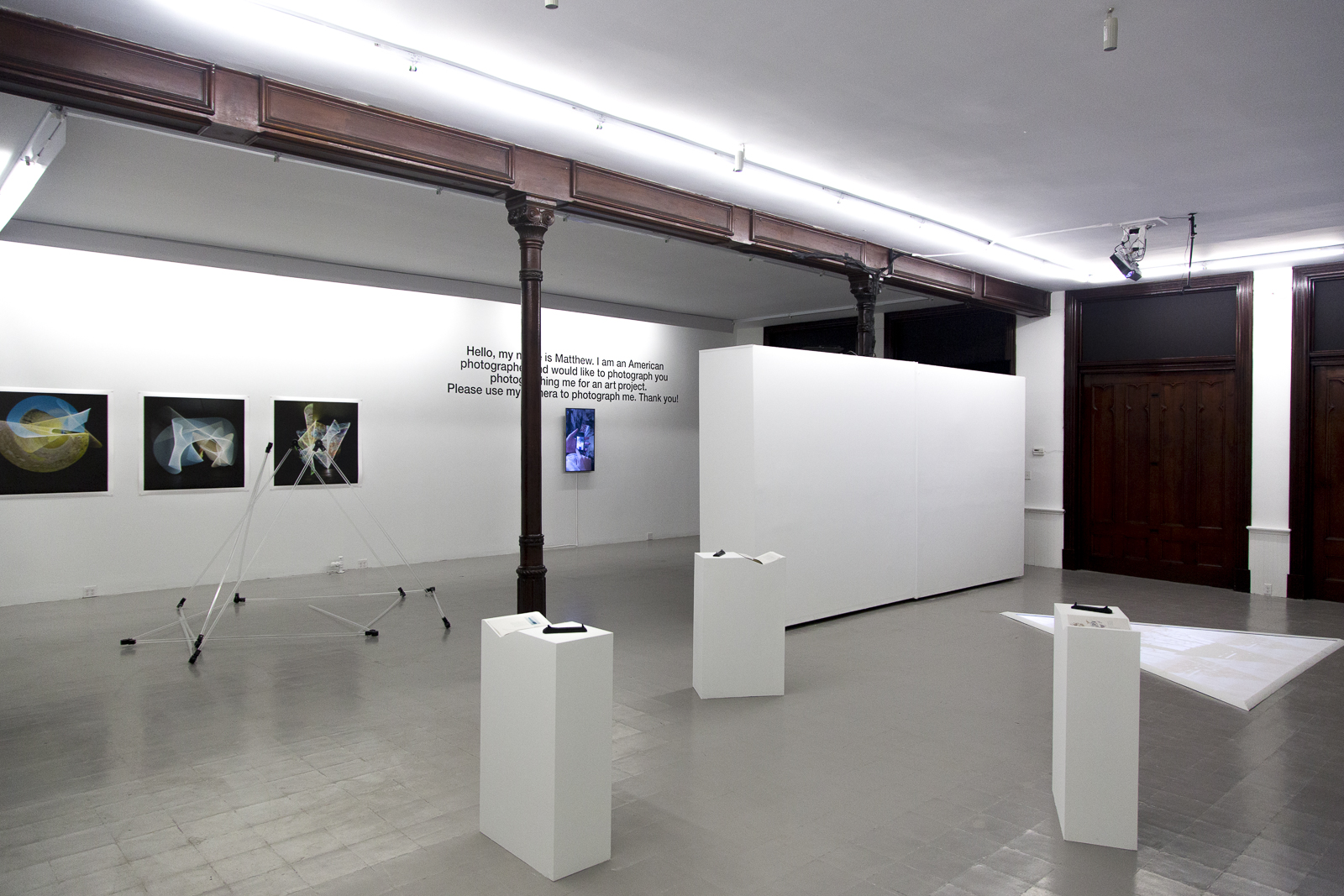 SD: Your catalogue essay pulls from various scholars to discuss the idea of space as subjective and abstract and through each of the artist's works. Is the exhibit geared towards a specific audience? How might you hope an everyday person experiences this exhibition?

HT: This exhibition is not geared towards a specific audience and I hope everyone feels welcome to come. The reasoning for quoting scholars was to better support this exhibition's definition of "space" and "place" and how those terms are applied to the artists' work. Those two words are so familiar yet hold a vast array of possible definitions, some of which are not applicable to this exhibition. Referencing the studies, specifically of geographers whose research emphasizes the understanding of logistical place and how space relates to that, was critical to laying the foundation for this exhibition. Hopefully, the quotes make it more universally understandable and approachable.
SD: The opening of the exhibition proved popular: A steady crowd of excited viewers seemed to really enjoy the lively exhibit. In your statement, you conclude: "Existing outside of site-specificity, the art in The Seen and The Unseen expands the possibility of sharing experienced environments by visualizing and evoking the flexible boundary between place and space." How does the audience share or participate in this exhibition experience?

HT: The whole concept behind the exhibition theme and the work in it, is that the art holds a sort of transporting power that brings the outside viewer inside the experience of the artist, and thus shares the understanding of that place without being there physically. With Lori's work, it's more about how place provides a sensorial memory of its characteristics, which she shares through the movements of her performance and the resulting photographed structures of blurred of colors and forms. For Jimmy and Matthew, it's more about assuming the position of the artist in each of their situational places and conceptualizing that experience of either looking at Pittsburgh's landscape through strategically placed viewfinders, or sharing a unique moment with another person through simultaneously photographing each other. By engaging with each installation, audiences are able to connect with the artists' narrative description of place and gather their own personal understanding and sensation of the memory.
SD: What is your favorite thing about The Seen and The Unseen and curating with Neu Kirche?
HT: My favorite thing is truly how seamlessly all of the artists' work was able to come together in the gallery. When I first met with them, there was this sense that they had little in common when it came to artistic approach or content and that finding a logical theme would be difficult. While this fascination with place and the memory of that experience was actually quickly realized, seeing how their works were so visually complementary was incredibly rewarding, I think for all of us.
My favorite thing about curating with Neu Kirche was being involved with such an open-minded and supportive institution. Lee has established a great atmosphere to let artists really shine and use the space in ways that fosters continued creative development. Just from my experience, seeing the gallery shift from Fiona Amundsen this winter, Kelly McDowell in collaboration with Celeste Neuhaus earlier this spring, and now The Seen and The Unseen, it is amazing how well the space opens itself up to a wide range of artistic approaches and exhibition styles. It certainly makes me excited to see what comes next.
SD: What are you most excited about curating next?

HT: Presently, my focus is geared towards the two previously mentioned upcoming exhibitions at the Carnegie Museum of Art: Alison Knowles (May 19) and Strength in Numbers (July 23). But I hope that by fall, I can organize an exhibition more aligned with my curatorial mission and exhibit local artists who are also curious in provoking these often challenging yet relevantly critical conversations.

The Seen and The Unseen is on view at Neu Kirche Contemporary Art Center, 1000 Madison Avenue, through May 27, 2016.